How to Attend Writers' Conferences for Less (or Free)
Finding the perfect conference, writer's retreat or exhibition to attend is the easy part. And as an author, especially when you're at the beginning of your writing career, you've been told that it's one of the most important ways to network and learn from the experts.
Seeing the price-tag, however, can put the break on attending! It can be almost prohibitively expensive – where do you find the money? Fear not as help is at hand! Whether it's by planning in advance and working with colleagues and friends to take advantage of discounts, or by applying for grants, you can reduce expenditure.
Haven't got a grant to help you? Follow the 7 top tips below, and you'll find attending conferences or exhibitions much cheaper than you initially thought.
Also, find out everything about 2019's events through the following articles:
Writing Contests You Want to Enter in 2019
Early Bird Registration
Just about every conference or exhibition requiring registration will also give (sometimes significant) discounts on those who sign up early. Some conferences will open registration up to a year in advance of the saved date. This is partly to keep people continually interested, especially for keeping up the incentives from the previous year's event. Make sure that you plan well ahead with this one, so that you can reduce the initial expenditure of actually attending.
Group Registering
Like the above point, your wallet will thank you for this one. Have colleagues or friends who want to go too? Then sign up together! You can gain added savings with some conferences that give discounts on group registrations. This is one of the easiest ways to spread the costs between you when you go. And you'll have the added benefit of attending the conference with people you already know, so you'll feel a little less lonely.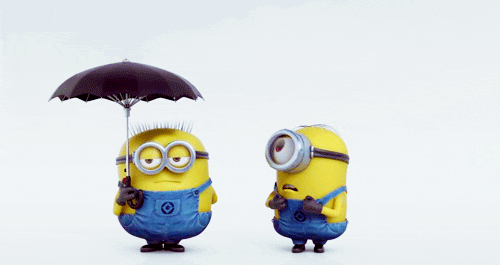 Partial Attendance
Some conferences and events give attendees the option of attending either the whole conference or only part of it. If you want to attend but can't afford the whole event, consider whether you'll gain the most from going to just one day rather than every day. If all the events you're interested in are on one day, some conferences will allow you to pay to attend only one day. This at least gives you the benefit of attending and taking what you want from the conference, without having to shell out for extra items that don't interest you.
Shared Expenses
If you're part of a group registration, it'll be much easier for you to also share hotel rooms (or a rented flat). Accommodation is one of the biggest expenditures when you travel for events, and sharing a room can help reduce cost as much as by half. In some cases, you can even rent a flat short-term, which gives you greater flexibility in terms of comings-and-goings and eating options. Alternatively, if you have friends living close to the event, you can use this as a perfect excuse to visit. Travelling as part of a group also has other benefits – you can share the costs of driving to the event (as well as share the drive), for instance.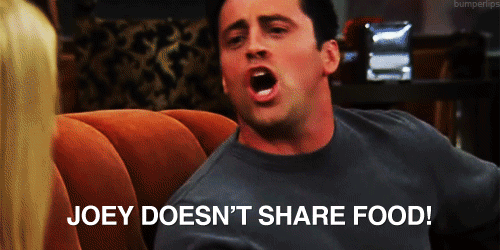 Volunteering
Some conferences and exhibitions allow you to volunteer with them – especially when they need extra hands to staff tables, call presenters and the like. This can be done in exchange for a volunteer discount. Don't be shy to sell yourself if you have specific talents that may be needed! Not all volunteer opportunities are clearly advertised on the websites, however, so you will need to contact the organizers directly.

Cater for Yourself
It may seem an unimportant point, but if you have this option, then grab it. Along with accommodation, food is another big expenditure at events, especially as companies charge a premium for attending.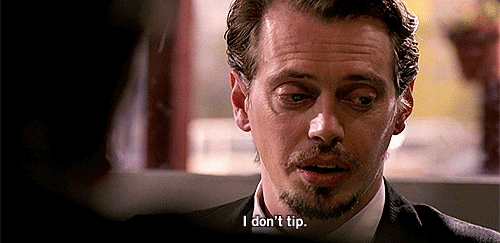 Scholarships and Grants
If money is really tight, why not apply for a scholarship? It may not cover all costs (some scholarships will cover everything except travel, for example), but it will go a long way to saving a few bucks. Take a look at individual websites or contact event organizers to find out what's available and how to apply. On the other hand, travel grants are also available from some organisations.
Finding the discount: 15 Grants and Fellowships for Writers
Going to conferences isn't just about reducing expenditure however. If you play your cards right, you can forego some of the costs altogether through grants and scholarships.
Below is just a taster of the financial help available to authors and writers wanting to go to conferences but unable to find the money.
There are 3 annual grants provided by the AWP of $500 for emerging writers. The money goes towards attending conferences, retreats, festivals or residencies. Writers focusing on fiction, poetry and creative nonfiction are recommended to apply.
For science fiction writers with at least one story under their belt, this grant allows them to attend the Milford Science Fiction Writers' Conference in the UK. The grant covers the conference fee as well as all meals.
Writers can choose from 4 different grants, depending on their background, to spend as they wish. The grants are aimed at writers from more financially constrained backgrounds, to help them start their careers.
For writers looking to attend the Oklahoma Writers Federation Conference in 2017, there's help available to cover the costs of attending. The  money goes towards helping to cover either attendance of just one day or the full 2-day event.
The perfect opportunity for screenwriters to take part in industry-specific workshops with experts. Aside from the application fee, there are no extra expenditures or costs involved – all you need to apply is a draft of a feature-length project to work on during the event.
With up to $1,500 of funding offered, the money is put forward to support individuals and groups in the arts sector. The money can be used in workshops, seminars and forums – essentially to help industry workers develop their skills and experience.
Who doesn't like the idea of a retreat? This Minnesota-based set of retreats is one of the best opportunities available for talented and promising writers to access experts. There's also a rotating Peer Review Panel of professionals to help you throughout the retreat.
If playwriting is your thing, then this is the place to come! Set in Kenyon, Ohio, you'll get to network and gain advice from industry leaders. Financial aid is available for those who apply.
Set in the beautiful environs of a castle just south of Scotland's capital, Edinburgh. This is the perfect location to come to for uninterrupted work. Although applicants must already have published at least one work, this month-long fellowship is perfect.
This weekend-long conference, hosted by the Henderson Writers Group, provides 10 full scholarship for students. You'll get to mingle with agents and publishers, as well as attend all sorts of workshops and the like.
Although the main 2017 conference has now been fully booked, there are still opportunities to attend the free events. There are also, however, four scholarships available aimed at students and at other writers looking to attend.
Hosted by the University of the South, you'll have the chance to take part in a range of workshops with leading authors and playwrights. There are also several discounts for scholars available that cover most of the fee, or fellowships that cover everything except travel expenses.
Set in the Squaw Valley, this acclaimed set of workshops focuses on poetry and writing. You'll get advice from industry experts – with significant financial aid available as well.
Set in wine country, participants can apply for partial or full coverage, depending on merit and need. You'll also be put up in community housing, although you will be asked to pay at least a reading fee and community housing fee (which doesn't amount to that large a sum). Keep your eyes peeled for the special grants too.
Set in the Portuguese capital, Lisbon, this is a wonderfully eclectic mix of workshops, seminars, and discussions. There are contests and fellowships with varying amounts of financial aid available.
Brought together, these options are a great way to at least reduce the costs of attending conferences, making your learning opportunities all the more feasible. Providing you leave enough time to plan ahead to catch the discounts, you'll find it much easier to learn whilst saving the pennies.
You might also like:
Writing Contests You Want to Enter in 2019