9 Ebook Cover Tips for Beginners
 They say not to judge a book by its cover, but we all know that no one follows that advice. Your ebook is going to be judged by its cover whether you like it or not, so you better make a good first impression. Not only does the ebook cover have to be visually appealing, but it also has to give the potential reader a general feeling of what to expect within the covers.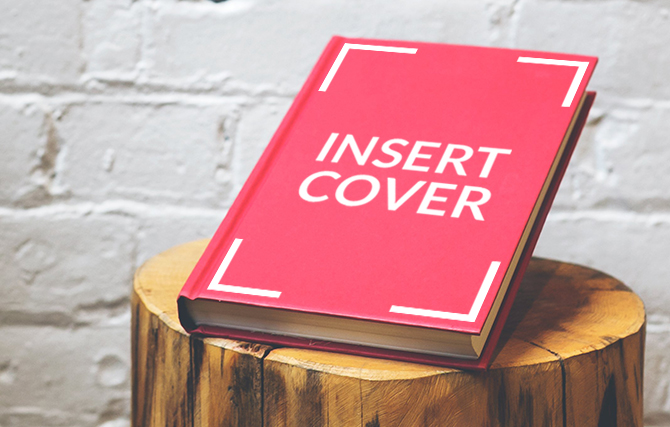 That probably seems like a very hard thing to do, especially when you consider the fact that people aren't going to spend more than a few seconds on your book cover. However, there are simple tips to make sure your ebook cover is top notch.
1. Check Covers in Your Genre.
You will notice that the book covers in your genre tend to have the same cover themes, that way readers know what they should expect.
Autobiographies typically feature a picture of the author on the front cover. If you see a book cover with a landscape image, you'll assume it's not an autobiography. And if you're told it's an autobiography, incredulous you'll double check.
Every genre has its own pattern. You will notice a different pattern in each genre, whether the image or the serif font. The idea is to create your book cover to match the pattern of the genre so your readers know what they're expecting.
2. Pick a Descriptive Image.
When it comes to your readers' eyes, the competition is stiff. Everyone wants to capture their attention, even if only for a few seconds. Go through the list of suggestions on Goodreads or Amazon and see how some covers and titles will immediately stand out from the rest, almost as if they're leaping out of the page at you.
Photographs are particularly impressive when in high resolution. Make sure your photographs are the right size and optimized, so as to not cost you in sales.
You will find something common among all the great covers that stand out. The image is descriptive and gives a good sense of what to expect when reading the book. A descriptive image offers a massive advantage when it comes to selling your ebook. It tells readers just enough about what's inside the ebook to pique their curiosity. It is that curiosity that leads them to buy the book.
"The ideal cover will make your ebook stand out from the others on the screen. It will tell the readers what the book is going to be about and it will offer them a benefit for buying and downloading it," says Angela Craw, a writer at Collegeessaywriter.com.
Most of the time a descriptive image is a photo. However, that' doesn't mean that this is the only option you have for creating a descriptive image. You could use well-drawn art, silhouettes, and so on. You could even have the text laid out in a special way to tell the story of the book.
Try to keep your image simple because simplicity is the ultimate sophistication. It tends to keep the attention of the reader without making them think too much. Also, since most readers are likely to see only a small thumbnail image on their phone screens, something that's too elaborate can be detrimental to your sales.
3. Use Complementary Colors.
Have a maximum of 3 colors on your cover for simplicity's sake. They should be complementary colors so they can maximize the contrast. The best colors for contrast tend to be blue and orange, red and black, and black and white. Use them to your advantage.
Have as much contrast as you can between the text and the background.
4. Make Text Easy to Read.
Physical books enjoy the luxury of being able to have loads of text on the cover. However, the same luxury isn't shared by ebooks. Here less is more. You should only include the title, author, and accolades.
Make the typography as user-friendly as you can, because typography can make or break your book.
The top half of the book should be reserved for the title. The only exception is for famous authors.
The typeface on the display should be bold. Sans serifs are the easiest to read, especially when they have uniform strokes.
Make the letters as big as you can. Don't be afraid of letting the title take up as much of the space on the cover as possible.
Drop shadows and other effects are okay but don't overdo it. You want your cover to be readable, not a circus of effects. For more on typography, see The Ebook Author's Guide To Images.
5. Give Elements Space to Breathe.
An ebook cover is pretty small and so has a small canvas by default. Moreover, it will likely appear as no more than a thumbnail the first time users see it. What you want to do is make sure there is plenty of space on the cover for every element.
White space can be of great assistance when it comes to making the typography readable.
For most ebook designs, the most effective pattern is to have the title at the top, some space, the descriptive imagery in the middle, some space, and then the author's name at the bottom.
6. Stick to Standard Dimensions.
Your ebook cover should look professional. Whatever platforms you will be publishing the ebook on there will usually be specifications for the dimensions, image resolutions, and so on. These should be the first to step in your design. Check the file type, image dimensions, and resolution requirements for Kindle, Kobo, Apple Books and the major aggregators.
All ebook sellers require a portrait layout. Have some space at the edges for the different ebook readers and their different ratios. Use vector images for your design so it's high resolution no matter what the size.
7. Don't Forget the Branding.
Your ebook should have a brand, just like anything else. Have a similar theme that runs across books in a series, such as the same font for your titles or the same color palette. Consistency is a great way to boost your brand.
8. Keep Things Simple.
This is an overriding tip that covers the entire design of your ebook. Don't have too many words or images that are too elaborate. Keep things as simple as you can, and you will be surprised at how much that can do for the visual appeal of your ebook.
9. Have Fun and Experiment.
Even though this article makes it look that way, the truth is that there aren't any hard and fast rules for making ebook covers. Instead, you should try to be as open-minded as possible through the process. Create as many mockups as you need to and ask as many people for their opinions as you can. In the end, you might just discover a magic formula no one else knows that turns your book into a bestseller for the cover alone.
Conclusion
Ebook covers can make or break your book, so make a cover that counts. Check out your genre, keep it simple and have fun.
Read these posts.
How to Add a Feedback Form to Your Ebook