What Does LMS Mean and How to Use It
The current worldwide need to switch from in-person to online education has made interest in online courses grow. Because of that, there's a particular acrostic that's being bandied about everywhere, and that is LMS. But what does LMS mean? This is something we're going to tackle here today.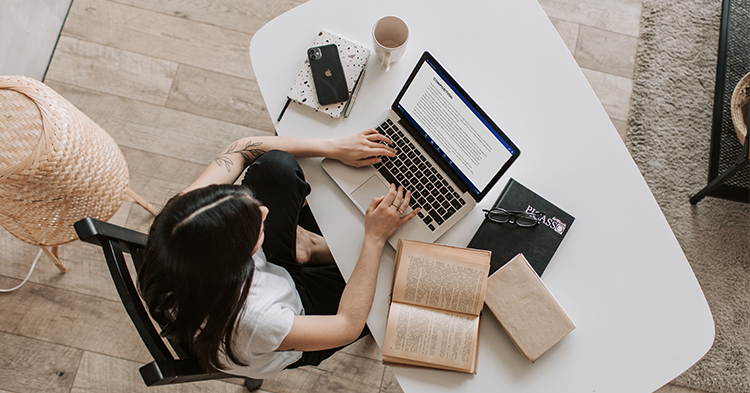 A good deal of people might not realize it, but the first functional LMS dates back to the 90s. An example of that would be FirstClass, made by Soft Arc and EKKO and released by NKI Distance Education Network. It is thanks to these early examples that elearning, as we know it today, was born. As LMS plays an integral role in academic learning, it's grown vital to most educational institutes.
What does LMS mean?
LMS stands for Learning Management System. Imagine a space where you can collect and organize learning/training material. A space with an integrated system to track the work and improvements of each member. The name comes from the key features offered by this system:
Learning: Providing the platform with courses and educational/training material
Management: Helping organize this content and the users who access it
System: Keeping track of all changes, updates, accesses and achievements
In a nutshell, an LMS provides schools, businesses, and organizations with a platform to gather their courses and educational content. The internal system allows them to
manage who can access the materials and when,
track their progress,
record their scores and evaluations, and
collect data to improve the system and the usability of the offered content.
All of that in one place.
Who could be interested in an LMS?
While LMS is particularly ideal for academics, that's not the only place for it. In fact, any business that wants to offer training and/or teaching courses can only benefit from the use of an LMS. From small to large businesses, schools and various organizations: the possibilities are endless.
LMS for Business
Companies that adopt an LMS are interested in fostering a culture of continuous learning among their employees. This system allows them to offer updated training material, providing the employees with the opportunity to be continuously learning and evolving their skills. The progress of each individual can also be evaluated over time. The key feature of this type of LMS is the ability to keep the material constantly updated. Also, you have the chance to create different groups of learners for different types of training. That's in addition to a detailed analytics area where all the data will is stored and expanded to help improve the company.
LMS for Education
But what does LMS mean for education? Well, all elearning platforms rely on an LMS that gathers the learning material in one place. They also provide a space for students to attend instructor-led classes. Assignments, tests and an evaluation system are usually included in the same platform. While a constant update is not necessary here, a key element is an integrated calendar to plan lessons and tests.
Is there only one type of LMS?
The types of LMS available vary in order to satisfy the different needs and usability levels. The presence or absence of a competent IT department within the organization is a decisive factor in choosing the right type of LMS.
Free or commercial license
One of the first distinctions is the initial cost, choosing whether to opt for an open-source system or a commercial one. The advantage of the first type, aside from the "free of charge" aspect, is the ability to organize and customize it as you like. But, in this case, an excellent IT team, able to adapt it and keep it updated, is necessary.
A commercial software is the most suitable solution for users who prefer to pay for a license, but get a finished product with IT-support.
Cloud or no Cloud?
Security is one of the most important elements when it comes to online products. There are several companies that, for fear of leaking out corporate secrets, prefer self-hosted software, i.e. installed on their server. However, this involves some extra attention, such as manual backup and updating data on the server.
Cloud-based LMS, on the other hand, comes with constant support from the company's creator, with automatic backup and updates. This type of LMS usually comes as a SaaS model (Software as a Service). That means the platform is hosted by a third-party provider. Confirming the presence of an encryption protocol can put businesses interested in such a solution at ease.
According to a recent elearning report, cloud-based learning is not a mere solution during economic turndown but is also cost-effective, efficient, and time-saving. In fact, with the workforce geographically distributed, cloud-based learning helps to bring workers up to speed quickly on relevant knowledge and skills.
LMS or LCMS?
The LMS is, as mentioned above, a tool that allows you to offer and organize ready-made educational material or training such as the interactive books offered by Kotobee. An LCMS (learning content management system) also offers the ability to create such content, although usually more basic than the software.
What are the benefits?
Is it worth investing in an LMS? What are the benefits for the provider but also for the users?
For a company/school:
It's cost-effective
It's easily customizable
It helps in organizing the different training courses, attending groups and possible tests
It's available to all users at any time
It's easy to track the work, the improvements and the feedback of each user in real-time
It's time-efficient
It gathers data that will help improve not only the LMS, but the company/school itself
It is environmentally friendly!
For the users:
The material is always available anywhere
It facilitates self-paced learning
The variety of courses stimulate the users to improve themselves
Disadvantages
There are some disadvantages, in particular for those users who might prefer an in-person learning style or more physical training.
Lack of communication gives the impression of an impersonal style of teaching
Cheating prevention is not impossible, but difficult to achieve
The theory looks more important than practice
Not suitable for every topic
The user needs to have at least some basic computer skills
Some of these issues could be easily resolved with the addition of video chats with the teachers/trainers or group projects. Furthermore, a gamification system would help to increase the fun during the learning process.
What are the features to look for?
Depending on your needs and usage, there are distinct features offered by various learning management systems. Some offer only basic functions and some focus on the needs of businesses. Others are essentially set up for a more scholastic mode. Specific use requires specific features, as you can see in this article about the best LMS for HR training.
We have gathered some of the most important features to consider when choosing an LMS:
Customization/branding of the interface
File variety to keep the users' attention alive—images, videos, virtual training and live lessons are ideal
The ability to create multiple types of users, with different capabilities to control the platform
A scheduling system
The ability for users to leave feedback in order to improve the platform
Other ideas such as use of multiple languages, localization support or an integrated payment method for the companies interested in selling their courses
Tracking
One of the most important features is the tracking system, in order to record the users' various activities such as:
Course enrollment
Progress status
Course completion
Quantity and type of courses currently followed and completed
Hours of activity on the platform
Ratings
Gamification score
Acquired certifications
Gamification
There's no better method than gamification to stimulate students and employees as they learn. How? By creating a system of competitions, tests and points to receive badges and rewards. Completing a course will no longer be just an assignment, but also fun. Plus the knowledge gained can be consolidated through fun activities.
Mobile-friendly version
Nowadays, every app, game or software that aims to be used by users on a daily basis, must be designed in a desktop version. Not only that, but in a mobile and tablet version as well. Learning anywhere and at any time means being on hand at all times. So, what tool can we no longer live without in everyday life? The smartphone!
To keep up with the times it is necessary to have an easy and intuitive design, differentiated according to the various devices and models.
Conclusion
The 2020 events have caused the world to rethink its procedures, emphasizing, even more, the importance of technology in daily life. Such as the possibility for students to take their lessons directly from home or for employees to deepen their knowledge thanks to company software. But also the possibility for small businesses to offer private courses for a fee.
Online learning is the future of education, but also of business. So, using an LMS is a win-win for the provider and the users involved. Take a look at the best LMS of 2022.
Read more here.
5 Ways Generation Z Can Benefit from M-Learning
Moodle Analytics: Get More Out of Your Course and LMS