Top 10 AI Content Creation Tools in 2023
The world of AI (Artificial Intelligence) seems to be taking over the internet. Everyone is either praising the rise of AI tools or making false claims about them. But which side should we take in this debate, and what good does it bring to the content creation table?
As it turns out, there's plenty that AI can do for content creators. For example, if you're using Microsoft Word, it will show you some grammar and word suggestions. Behind these suggestions is an AI, adjusting your text to make it as faultless as it can be.
So in order for creators like you to stay up to date, we have prepared a list of various AI content creation tools that are useful in every niche.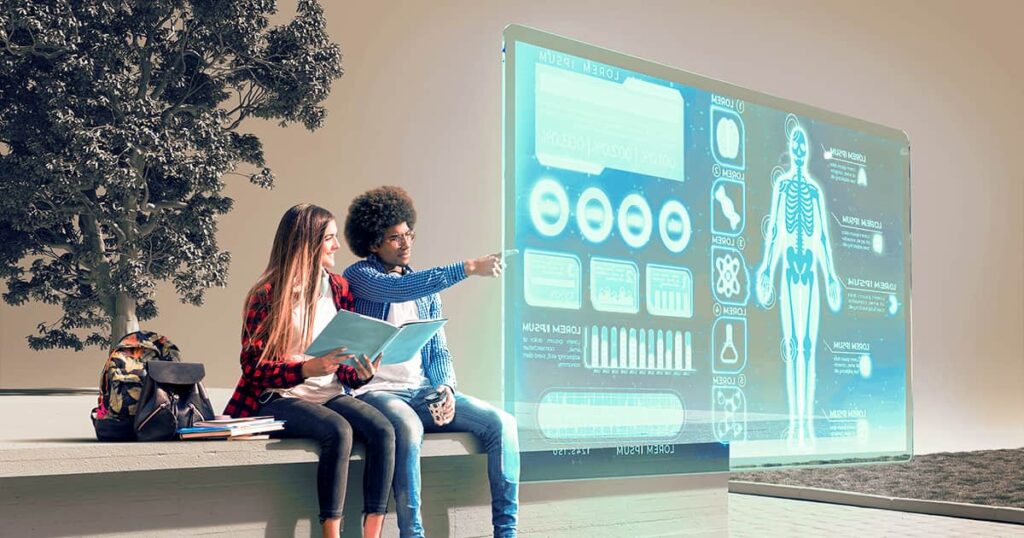 What Are AI Content Creation Tools?
To put it simply, these tools allow you to use AI (Artificial Intelligence) to create all kinds of content, from text to images and even videos. Content creators can use AI software to create blog articles, marketing campaigns, YouTube videos, podcasts, and more.
In some cases, using AI is like delegating tasks to other coworkers in the office; it allows you to brainstorm ideas and create new solutions to problems while ensuring that time-consuming tasks get done quickly and efficiently.
You must keep in mind, however, that some tweaking to the AI-generated content may be necessary afterward. Even if AI technology is much more advanced than it used to be, it is still not perfect. As such, many professionals who use AI in content creation often have to double-check that generated content is accurate and exactly to their liking.
The Benefits of AI Content Creation Tools
Like any other type of productivity tool, AI content creation tools grant their users some great benefits that facilitate their work process. Some of these benefits include:
Relevance: AI software is one of the most continually updated and researched technologies today, which makes it perfect for the ever-evolving world of content creation.
Time-efficiency: With an AI assistant by your side, you get more done in less time. That daunting list of blog posts that you plan to write, the podcast episode you need a script (or transcript!) for, even the video courses you've been meaning to create, AI tools can get them done in a few minutes!
Cost-effectiveness: If you're on a tight budget, AI software can produce high-quality content at a fraction of the cost and time that a hired professional would take.
Creative thinking: With AI software, you can find new ideas you may not have thought of or solutions you may not have considered.
How to Choose an AI Content Creation Tool
With the abundance of AI tools out there, you may wonder whether or not you're picking the right one for your needs. You may find yourself spending hours reading online reviews or asking questions in relevant forums, not knowing how to choose the right tool for your needs.
To make it easier for you, we've gathered a few factors that you should keep in mind while choosing an AI content creation tool:
The software should be reasonably priced and/or come with a free trial;
The software should be continuously updated alongside the AI it is based on;
The features of the software should fit with most, if not all, of your needs; and
The content you will produce should be accessed or viewed in commonly used software, like Microsoft Office Suite or Photoshop for example.
Top 10 AI Content Creation Tools
While this is not a list of every single tool out there, the ones listed below have been tried and tested by many professional content creators. You can find tools for almost anything related to content creation, from article writing to video production, right here.

If you're looking to create a clean and beautiful interactive ebook, then you have to try Kotobee Author. Designed for authors, educators, corporate trainers, and anyone who wants to create an ebook, this software is packed with features that will help you get your content out to the world in the best version it can be.
Kotobee Author comes with an integrated suite of AI tools you can use to generate text, questions, and images relevant to your content. Plus, it's compatible with Windows, Mac, and Linux for easy access.
Features:
These are just a few of the many features Kotobee Author offers:
AI content generation tools for creating text, images, and questions.
Plenty of ebook apps and other interactive elements.
An interface available in 19 languages.
Various customization options for ebook design and branding, including the ability to modify HTML and CSS code.
Accessible text-to-speech option.
Seamless integration with LMS via SCORM files.
One-click preview of your content on over 20 different devices.
Ability to import Word and PDF files, and over 12 export formats.
Pricing:
There is a free version of Kotobee Author with limited but rich features. If you wish to upgrade, a lifetime license will cost you only $150 (basic) and $300 (premium) per user. For full pricing information, visit this page.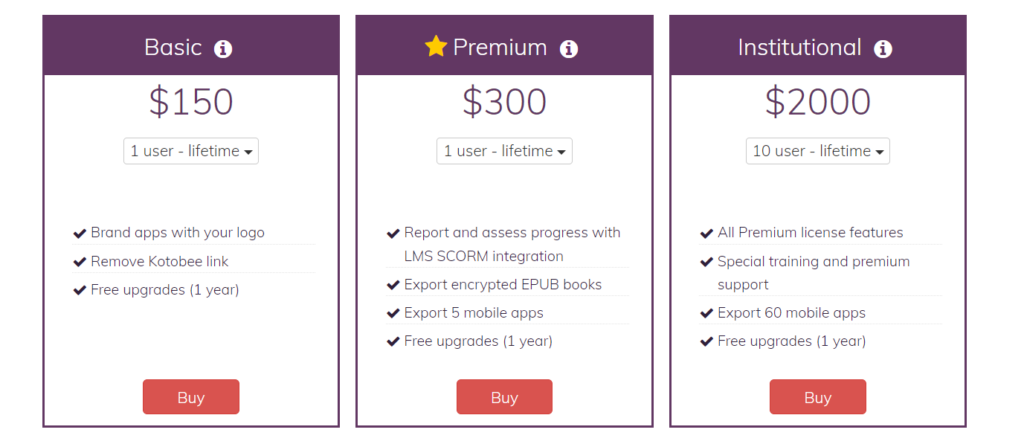 Used by over 100,000 companies, Jasper is one of the most popular AI tools for copywriting. With its advanced generative AI model, it delivers on-brand text that's been proofread and edited by the tool itself.
Using the prompts you provide, Jasper generates several types of content for you to pick from. With only minor tweaks on your end, your articles, social media posts, short-form copy, and video scripts will be available in a matter of minutes. Additionally, its Chrome extension can come in handy when you need to get your content posted quickly.
Features:
Jasper provides you with everything you need in an AI content creation tool, as it:
Operates on several AI models depending on the type of content you are generating.
Retrieves updated information from Google's top search results.
Uses its built-in proofreading and editing programs to reduce language mistakes.
Learns your brand's voice and incorporates it into the generated text.
Is available as a web app, Chrome extension, and API.
Summarizes, revamps, and expands on existing content.
Pricing:
There is a free trial available for both the Creator and Teams plans, which start from $39/month and $99/month respectively if billed annually. You can visit their page to learn more details about their plans.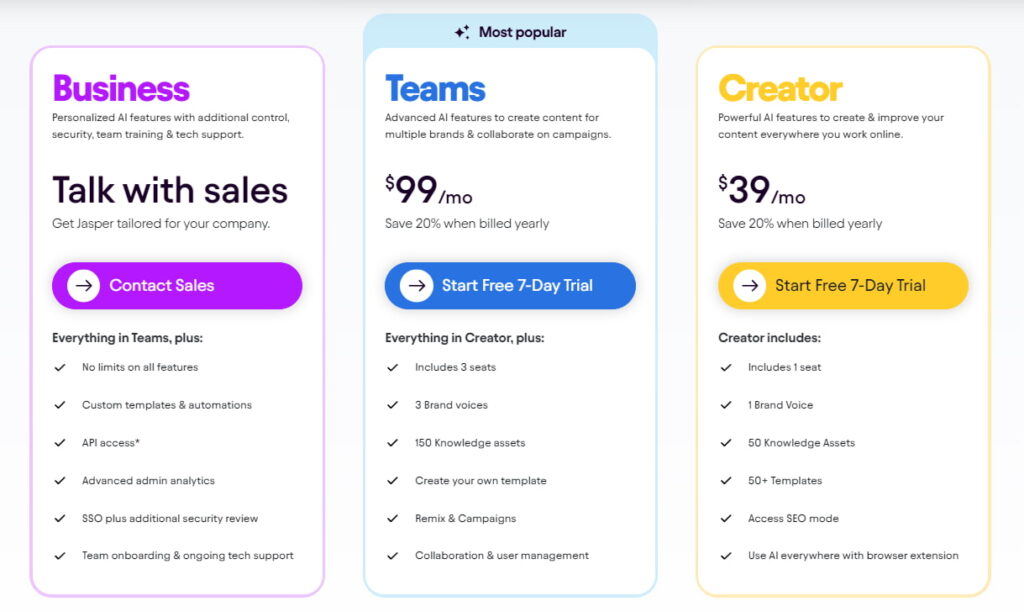 The creators of Article Forge have spent over 10 years researching generative AI and applying the data they came up with to the world of content creation. By signing up for an account on their website, you can use Article Forge's advanced AI tool to generate well-researched and relevant articles on your chosen topic.
All you have to do is pick out a keyword, choose the length of your article, and customize the prompt in any way you like according to the options available. After that, the article will be generated within a minute and almost fully optimized for your needs.
Features:
With Article Forge, you get high-quality text that's enhanced by these features:
SEO-optimized content.
Intelligent on-brand voice.
Fast text generation.
Human-like writing style that bypasses AI detection.
Deep learning engine that searches the web to ensure accurate and meaningful text.
Built-in plagiarism checker.
End-to-end article generation with the possibility of adding to existing articles.
Pricing:
Beginning with a 5–day free trial, the annual billing plan starts at $13/month for a maximum of 25k words and $27/month for 100k words. You can find full pricing information here.

Paragraph AI is a good text generator if you need something fast, accurate, and hassle-free for your emails and messages. It also contains a thorough spelling and grammar checker and can draft just about any type of content you want.
It's also available as a Chrome extension and mobile app. Once you set it up, you can get started with creating the content you need in minutes.
Features:
Paragraph AI brings you an all-in-one content package with the following features:
Proofread, tone-appropriate text depending on your needs.
A Chrome extension and IOS/Android apps.
Powered by ChatGPT's technology (GPT-3).
Affordable paid plans.
Accessibility options.
Encrypted data.
Pricing:
This is the only tool in this list that offers a plan dedicated to students, starting at $19.99/month (billed annually). The standard annual plan starts at $24.99/month. To learn more, visit Paragraph AI's pricing page.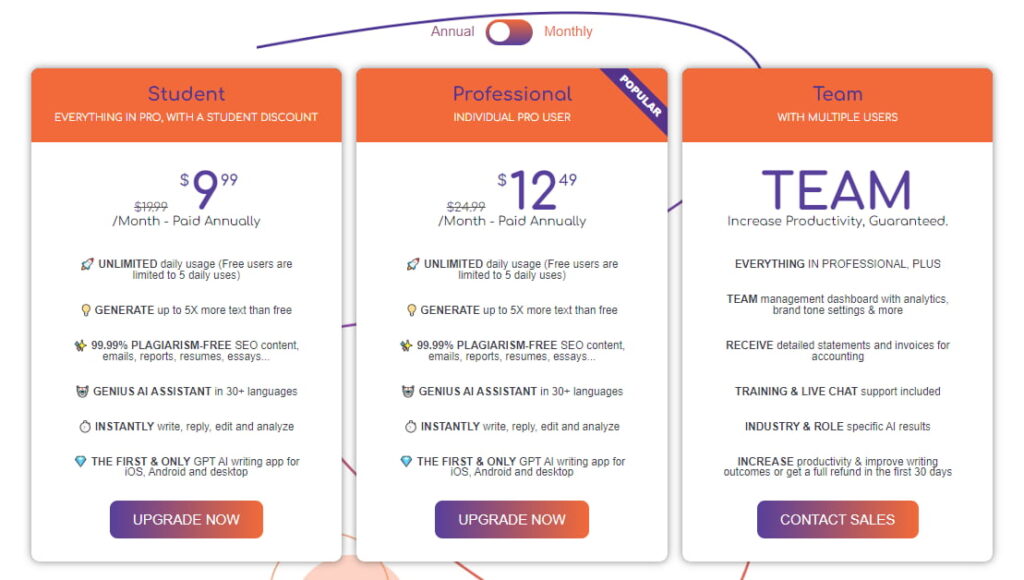 Midjourney is developed and maintained by an independent research lab focused on design and AI. Through the Midjourney Discord server, you can produce beautiful, high-quality images with simple Discord commands. Out of the many AI image generators on the web, this one reserves its place at the top with its excellent image quality and customization options.
While you do need a verified Discord account to use this software, the Midjourney team has made it simple to get started. After logging in to your Discord account, go to the Midjourney webpage, create an account, and choose a payment plan. Once your transaction is processed, you can join the Midjourney server on Discord and start generating your images right away.
Features:
You can create beautiful pictures of almost anything with these features:
Ability to upscale image size.
Choice between 4 versions of the same image.
Option to use private channels rather than one of the public ones in the server.
Plenty of options for customization using parameter commands.
Simple and understandable user guide.
Pricing:
There are several plans to choose from. Going off annual pricing, the Basic Plan is $8/month, the Standard Plan is $24/month, the Pro Plan is $48/month, and the Mega Plan is $96/month. You can find out more here.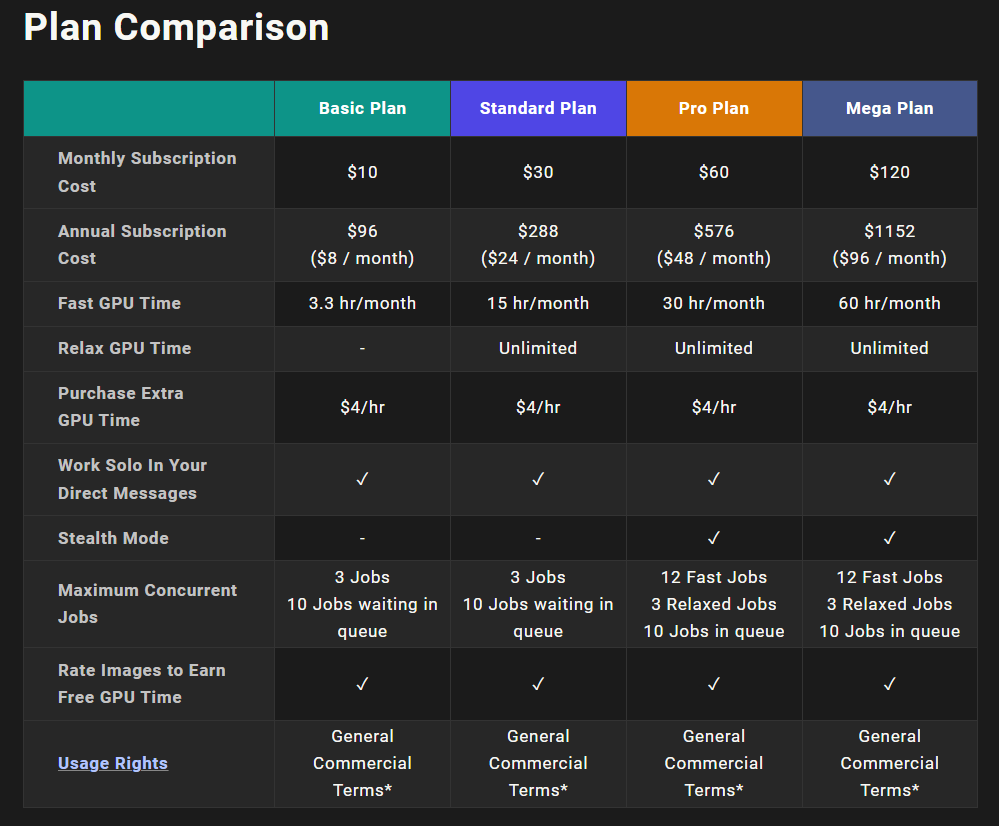 Out of many emerging AI art generators, Deep Dream ranks among the best with the stunning images it produces. All you have to do is sign up, enter your description or prompt, choose from the image customization options, and generate it!
Unlike other platforms, Deep Dream operates on a community basis. When you create and share an image (a Dream, as they're called), you give others the chance to be inspired by your work and create their own art on the website. This rewards you with more energy points, which you spend as virtual tickets to generate an image.
Features:
Deep Dream is a great choice for generating AI images as it offers:
Simple and easy-to-use interface.
A community-based platform where you can share your creations.
Plenty of image customization options.
Informative and concise user guide.
Pricing:
Beyond the free version, Deep Dream offers annual plans starting from $19/month and $39/month for the Advanced and Professional options respectively. You can learn more on this page.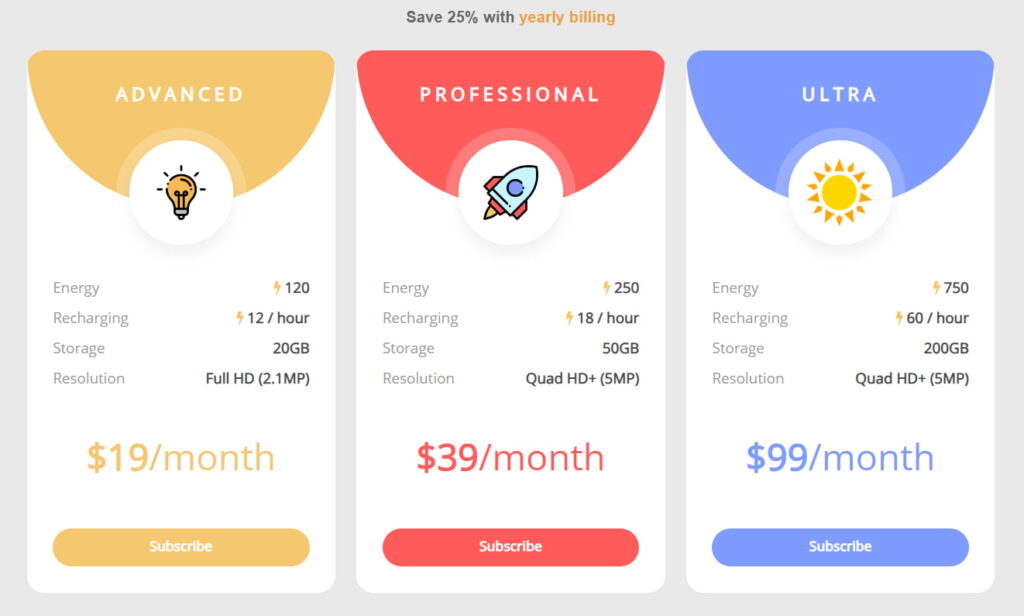 Whether you're a casual or professional videographer, VEED is a great video editing platform with its wealth of tools. Seriously, when we say wealth, we mean it! This powerful tool has everything you need for video creation and editing, from subtitle and royalty-free music generation to one-click optimization for the platform of your choice.
The best thing about VEED is that you don't actually need an account to start editing your first video. An account is better suited for those who intend to use it long-term, but even without a subscription, you can still create an unlimited amount of 10-minute-long videos in HD quality.
Features:
You can get a lot out of VEED with these features:
A wealth of video editing, captioning, dubbing, and translation tools.
Over 100 languages to translate your videos into.
Optimization options for different devices.
Automatic editing options powered by AI.
Online video hosting.
Simple video compression and conversion to any format.
Pricing:
Aside from their free plan, VEED's annual paid plans start at $12/month and $24/month per user. You can read more about these plans here.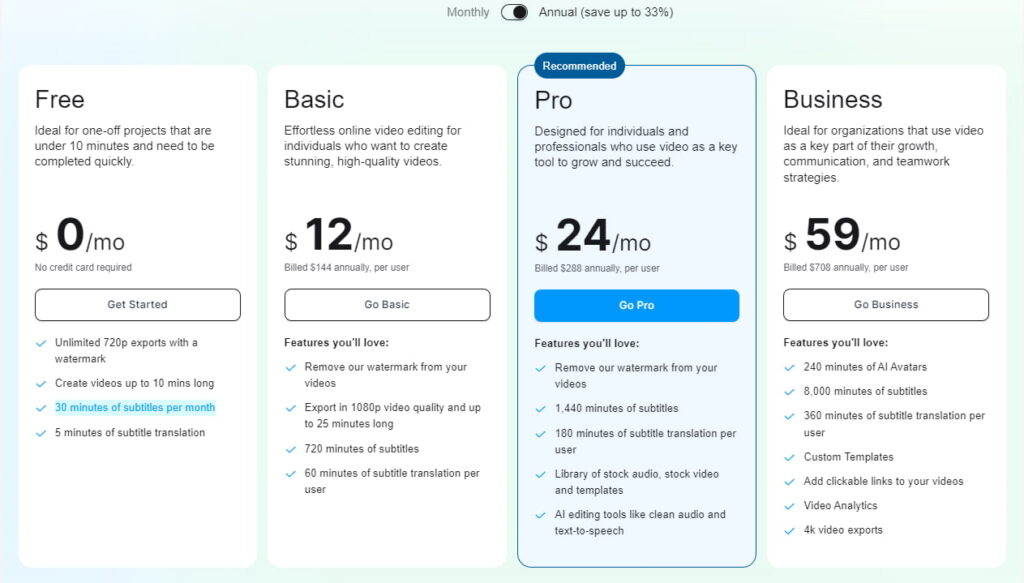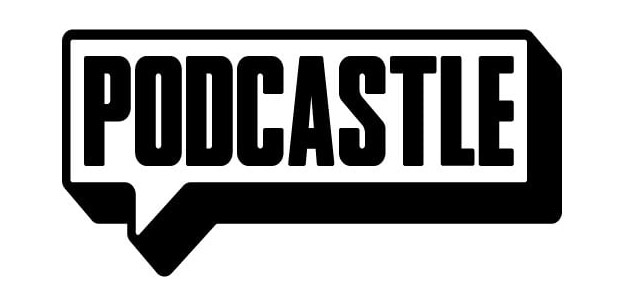 It doesn't get better than Podcastle when it comes to podcast creation and audio editing. With an intuitive interface and a variety of AI editing tools to choose from, even the free plan allows you an unlimited number of audio recordings that you can use to create podcasts, voice-overs, and more!
All you need to use Podcastle is an internet connection and to create an account. Once you set one up, you will gain access to a professional creation tool that provides you with everything you need to develop your podcast.
Features:
Podcastle has everything you need in a podcast creator, including:
Ability to record yourself and your guests in an uncompressed 48kHz .wav audio file, localized on your device(s).
Intuitive audio editing tools including auto-leveling and dynamic fading.
Quick and accurate audio transcription.
Advanced human-like text-to-speech.
Audio enhancement with AI-powered noise cancellation and silence remover.
The option to store a digital copy of your voice for text-to-speech.
Pricing:
Podcastle comes with a free option and two paid plans, priced annually at $11.99/month for the Storyteller plan and $23.99/month for the Pro plan. You can explore these options by visiting this page.


Synthesia allows you to create entire videos and digital avatars of yourself through their user-friendly web platform. Built for beginners and professionals, this tool comes with a clean, easy-to-use interface and many video editing options.
With Synthesia, you can save on production time and costs by taking advantage of the platform's many AI-powered features, like video localization into over 120 languages and text-to-speech options. Instead of spending hours on your videos, you can get similar results in only fifteen minutes using Synthesia!
Features:
Synthesia makes video creation easier than ever with these features:
Dozens of ethnically diverse AI avatars for your videos.
Ability to create your own digital avatar based on yourself.
Ability to create and translate your videos into 120+ languages.
Powerful text-to-speech that sounds professional and human.
More than 60 video templates to choose from.
Integrations with LMSs and other apps like Microsoft PowerPoint and Tolstoy.
Pricing:
There are two plans to choose from: the personal plan, billed annually at $22.50/month, and the enterprise plan and you contact the company and discuss the perfect package for your team. Learn more on Synthesia's pricing page.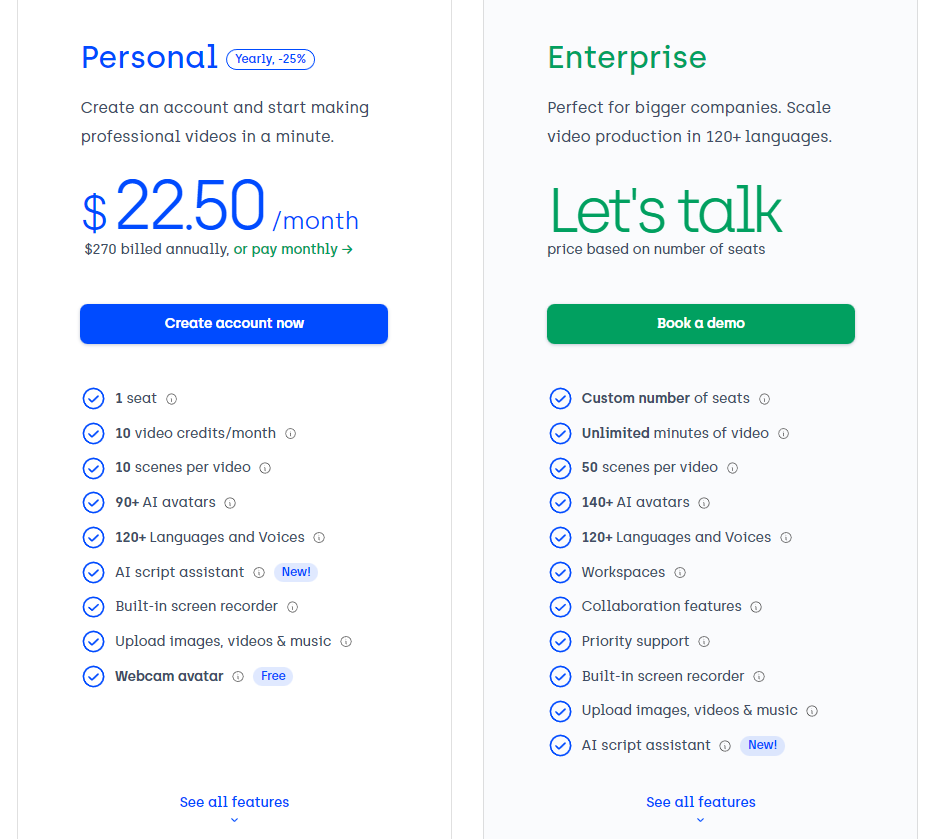 What if you already have a video or podcast and just need royalty-free music? There's a solution for that, too. Enter Beatoven, a clever name for a clever suite of dedicated music production/editing tools.
All you have to do is sign up for an account, upload a video or podcast, select a genre, create cuts for the different moods throughout your content, and watch Beatoven's AI work its magic. By extension, this makes Beatoven perfect for all sorts of content, including audiobooks, podcasts and YouTube videos, games, and much more!
Features:
Beatoven allows you to create clean, content-appropriate music with the following features:
Combination of AI, advanced music theory, and production concepts to create quality tracks.
Plenty of customization options.
Tracks are mixed and mastered up to industry standards.
You have the rights and license to every track the AI produces.
Ability to monetize the tracks you produce.
Pricing:
Along with a free plan, Beatoven offers a paid version billed annually at $30/year for 15–minute audio clips, $100/year for 30–minute clips, and $200/year for 60–minute clips.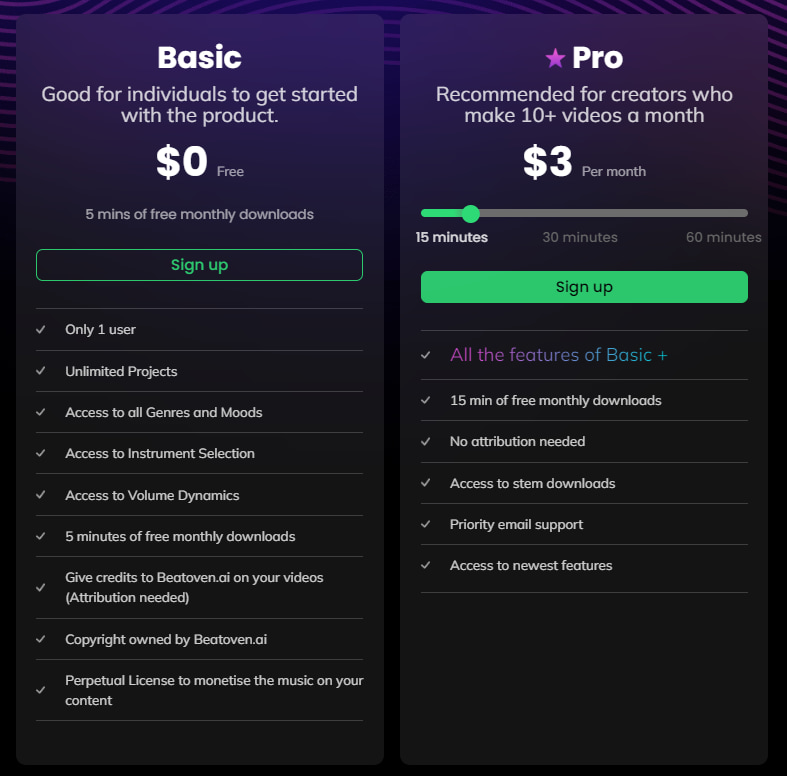 Honorable Mentions
While these tools didn't make it into our full list, they are no less remarkable or useful than the ones we talked about above. In fact, each of them is special in its own right and comes in handy for many parts of the content creation process:
Read more: Usages of ChatGPT for Writing!
Final Thoughts
AI content generation tools have truly transformed the world of content creation without replacing human creativity; instead, it works as a creative companion, helping writers, marketers, and businesses in revolutionary ways.
However, as we step into the era of AI, let's remember that technology is just a tool. Embracing automated content generation doesn't mean giving up our skills, but rather using AI to improve and streamline our processes. By combining the creativity of humans with the power of AI, we unlock new levels of efficiency and innovation.
So, here's to an exciting future where humans and AI work together to bring remarkable stories and ideas to life!
.
Read More
Usages of ChatGPT for Writing: The Ultimate Tool for Content Creation
Exploring Kotobee's AI Content Creation Tool