Creating Outstanding Interactive Children's Books: Best Practices, Tools, and Examples
Let's face it; whether we like it or not, tablets, mobile phones, and laptops have become an integrated part of our children's life. This isn't necessarily a bad thing though. When used mindfully, there are many tools that can benefit our kids and help them develop various skills. One of these tools that could be both entertaining and educational is interactive ebooks.
In this article, we're going to cover how to make interactive children's books and what elements to include in them. We'll also provide you with some great examples that are sure to keep your kids pleased and get you inspired.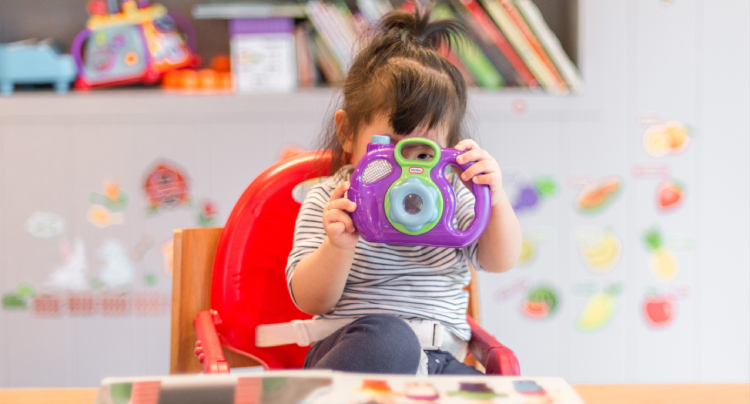 Why Create Interactive Books for Kids?
The great thing about interactive ebooks for kids is that they can feel more like a game than a book. Due to their interactive nature, they are sure to keep the children entertained and engaged. Moreover, you can use these books to improve their cognitive and fine motor skills.
Let's take a look at some of the areas interactive ebooks can improve:
Comprehension: Interactive books can increase the children's comprehension of both stories and educational material, as children feel more connected with what they read and hear. They also become more involved in the different elements of the story, such as the pictures and voices of the characters.
Pronunciation: One of the great advantages of ebooks over print books is the text to speech feature. This improves not only their reading skills but also their listening and pronunciation skills. Moreover, it can develop their ability and love of independent learning.
Decision Making: Interactive storytelling puts the children in the driver's seat. The kids are given choices that give them control over how the story unfolds. This will surely make them enjoy the process of choosing and making decisions.
Use of Technology: Using technology is indispensable in this age, and we have to teach it to our children. One beneficial way to do that is through interactive ebooks, especially those that are both engaging and informative.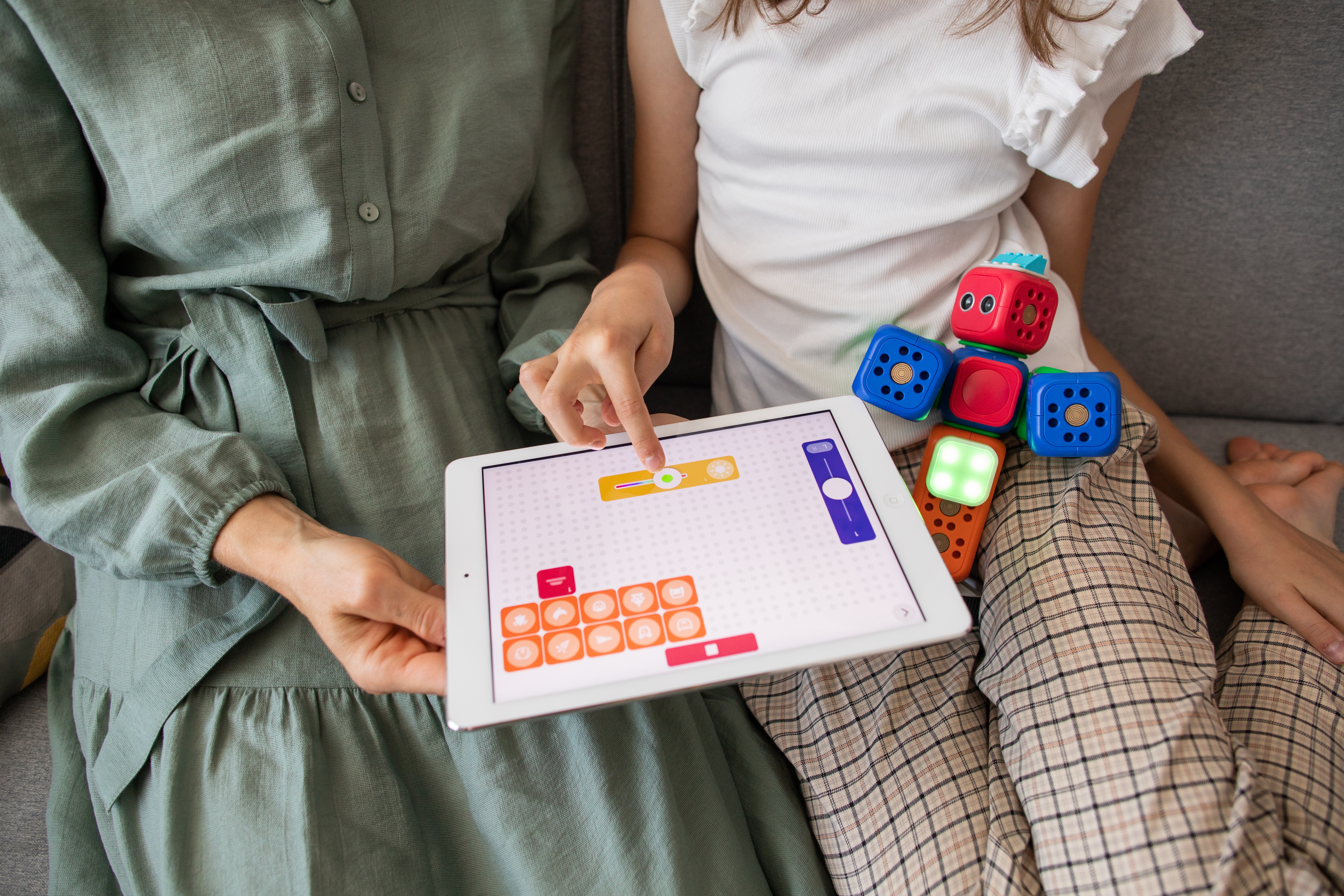 How to Create an Outstanding Interactive Ebook for Children?
Many people can write, but not everyone can create an outstanding children's ebook. Luckily, if you have a great children's story in mind, then you can use an interactive ebook creator to bring the most amazing children's ebook to life.
But before you start, let's walk you through some of the important ebook elements that you can use to create marvelous interactive ebooks for kids.
Choosing a Suitable Font
When it comes to children's ebooks, it is very important to choose a fun, easy-to-read typeface. Also keep in mind that the ratio of the text to the page size depends on the children's age; the younger they are, the bigger the font should be and the less text you should include on each page. So instead of using the standard 11-point font, go for 16- to 24-point fonts.
If you're looking for some cool fonts to include in your children's ebook, then here are some that you might like: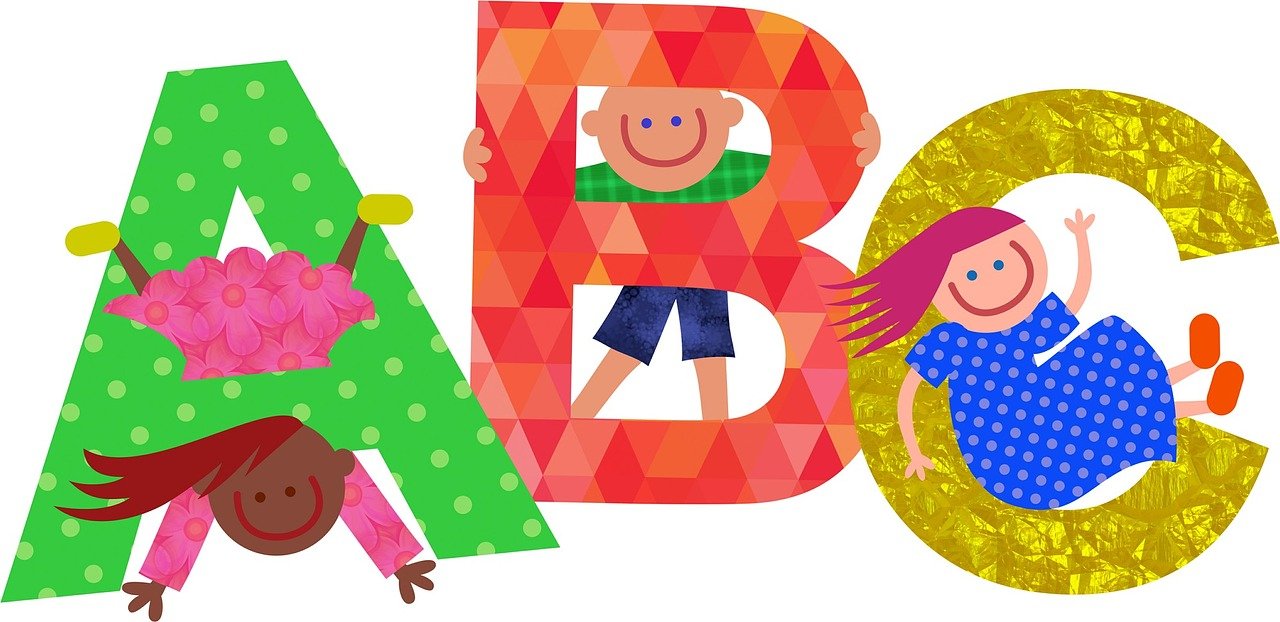 Select the Right Layout
There are two types of ebook layouts: fixed and reflowable. The reflowable layout changes according to the size of the screen; it provides responsive text and images, depending on the screen dimensions and orientation, and the changes the reader makes to the text size.
The fixed layout, on the other hand, is more like a digital lock on text and images, keeping them in one place regardless of the screen or text size. This makes the ebook looks more like printed books, but with interactive advantages.
Since the design of children's books is of the utmost importance, it's advised to go with the fixed layouts. This way you can ensure a clear and easy reading experience for the children.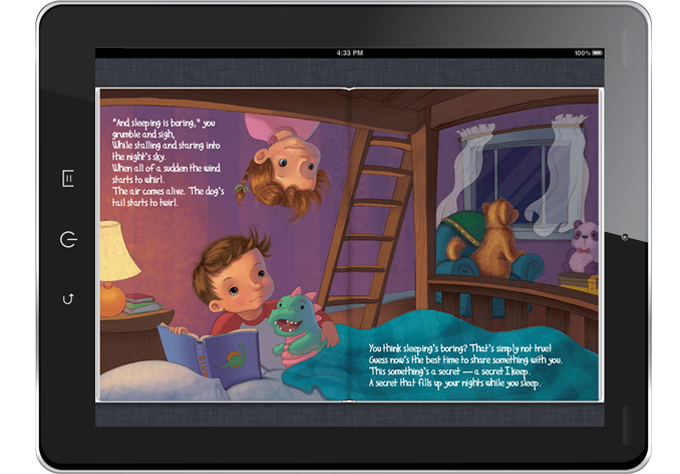 Make Good Use of Multimedia
Creating interactive ebooks for kids is all about engagement and entertainment, and one way to achieve that is by using multimedia. These elements can enrich the content of your ebook and improve the kids' comprehension of what they read.
Here are some fun multimedia elements you can add to your ebook:
Animated Images
One simple and easy way to enhance your children's ebook is to add animated and floating images. Using this simple yet eye-catching technique can make your ebook stand out. And the best thing is that if you don't want to animate the images yourself, you can find lots of GIFs and animated images for free on the internet.
Videos
Using videos in children's ebooks can be both engaging and contribute to a better understanding of what they're reading. You can add videos to your ebook either by uploading the video file or by embedding the URL, depending on the ebook creator you're using. If you have to add the file itself to your ebook, then head to our blog to learn how to optimize the video before adding it.
Sound Effects
Imagine your child hearing the bear stepping on the wet grass as they read a campfire story, or hearing the drops of rain falling on the ground while the fox in the book looks for shelter in a rainstorm.

Undoubtedly, this is one of the best ways to bring stories to life. And just like videos and audio files, sound effects can be added to your ebook either by embedding a link to the audio, if your readers are going to read the book online, or by optimizing the audio file then uploading it to your ebook so it can be available offline.

Or you can simply use the Soundscapes mini-app to add background ambiances to your ebooks to make reading more relaxing and enjoyable for your young readers.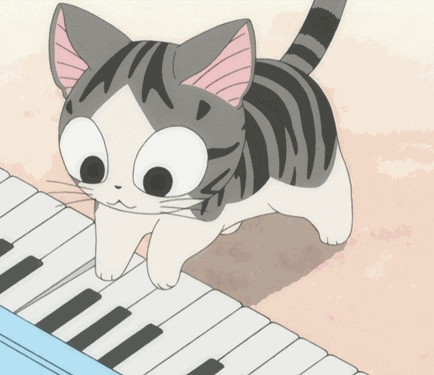 Include Games and Ebook Apps
Another way to enrich the interactive experience of your children's ebook is by adding ebook apps. Not only do these apps extend the functionality of the ebook, but they also help evaluate and develop the child's cognitive skills. Here are some customizable mini-apps that you can add to children's books: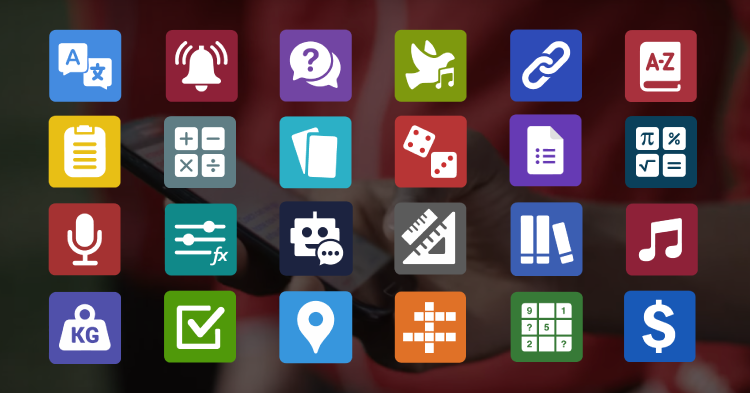 Use Interactive Storytelling
Choices are an important part of many stories' plots. Will Snow White eat the apple? Or which road is Alice going to follow in Wonderland? Children's literature is filled with such choices that kids read about all the time, but what if they actually made the choice themselves?!
As we mentioned earlier, interactive storytelling is a great way to enhance the decision-making skills of children and make them active participants in the storyline, instead of passive receivers or observers. You can also add more fun by creating dynamic characters' names, which enables the children to choose the name of the characters.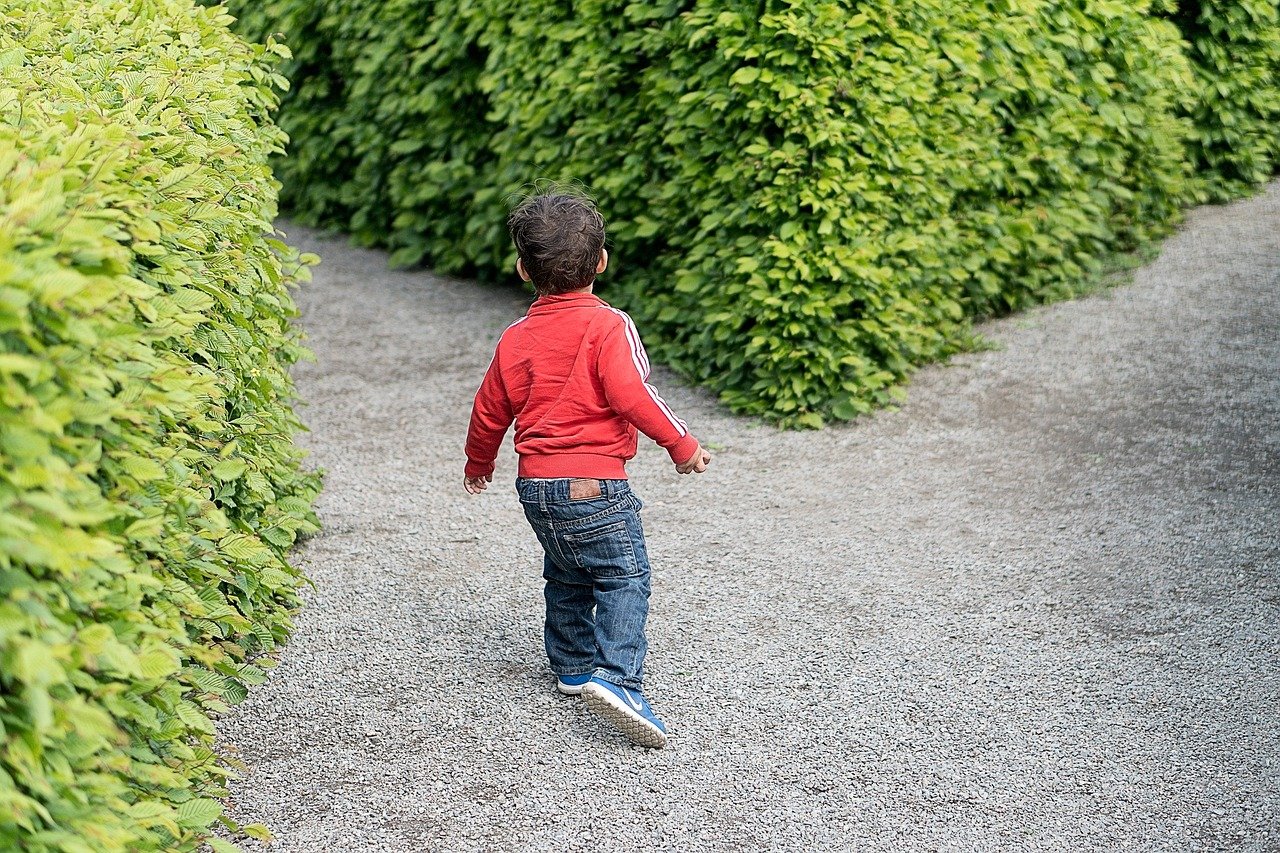 What Are the Best Children's Ebook Creators?
Now that you know how to make your children's ebook stand out, let's look at some of the tools that will help turn your vision into reality.

The thing about Kotobee Author is that it provides you with countless tools that help you create a stunning children's ebook. From the easy-to-use ebook editor to adding interactive content such as pop-ups, different mini-apps (coloring pages, flashcards, games, and much more), and millions of free images and videos, you'll be able to turn your manuscript into a highly engaging interactive ebook. You can also export your ebook in more than 12 different formats-such epub, Mobi, web app, or mobile app- so you would have the ability to publish on any publishing platform.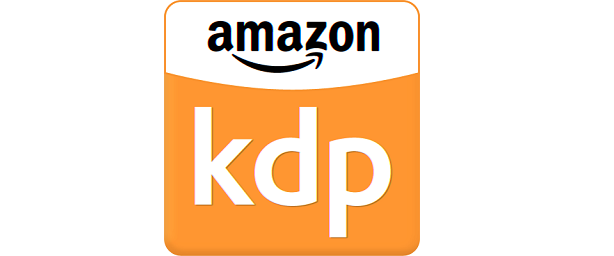 Are you planning on creating children's ebooks to sell on Amazon? Then you might like to consider using KDP Kids. Created mainly for children's ebooks, this kids' book creator allows you to import illustrations and add pop-us to your book. Besides, you can specify the book for a certain age and grade, so it'll be easier for your target audience to find and enjoy your book once it's published.

If you are wondering how to create a children's book online for free, then My Storybook could be the right choice for you. This website can also be used by children to create their own stories and ebooks. It provides a simple, step-by-step tutorial on how to use the website to create kids' stories.

This tool is created specifically for teachers and students to create ebooks and collaborate on them in real-time. It's easy to use and has many useful features, such as creative fonts, different layouts, and the ability to share and print your ebooks.

Creating on the tablet or mobile device can be challenging sometimes, but this app helps children and adults write children's books in no time. It has a simple interface that is created specifically for children grades 5-12, so anyone can use it without any difficulties.
What Are Some Examples of Great Interactive Children's Ebooks?
The best way to find inspiration for your next children's interactive ebooks is to look at what's already available and successful. So let's look at some of the great examples out there to help you get started.
Based on the award-winning short film, this interactive children's ebook app can be viewed on iPad and mobile devices. The story is about the importance and love of books and reading, and it has various interactive features and games.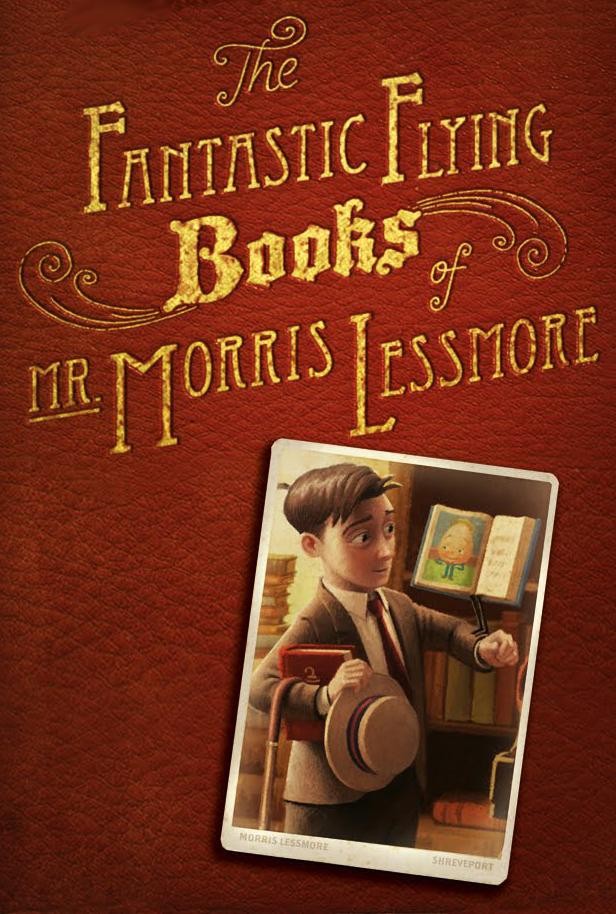 Zara Khanna, the young adventurer, entrepreneur, and author of this interactive ebook, tells the story of her travels with her family in this interactive ebook. With the help of Kotobee, she succeeded in bringing together all the different elements of her travels into one immersive experience for anyone who loves to read about traveling the world.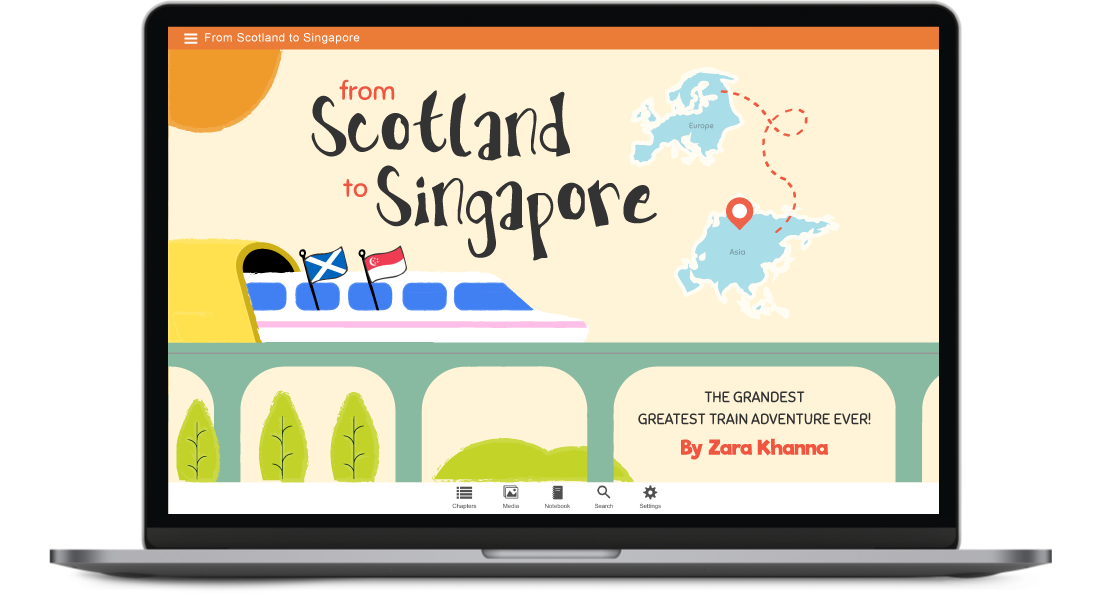 A cleverly designed interactive bedtime story is great for children and parents as well, and this is exactly what this book is. It helps children get into their bedtime routine without the daily hassle and fights–that all parents are familiar with. As it encourages children to interact with the dragon and repeats a lullaby at the end of the story, both the dragon and the children drift off to sleep.
Children who are reluctant readers are going to love this book as they get more involved in the storyline of this choose-your-own-adventure book. Having multiple endings and scenarios encourages them to read the book multiple times and explore all possibilities. It also gives the children the perspective of different characters in the story, helping them understand the whole fairy tale better.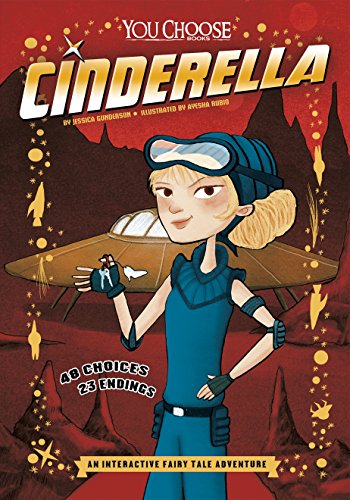 Created by the best-selling author Robyn Opie Parnell, this tap-and-see book is designed as a first reader; it's perfect for kids in kindergarten and first grade. Using interactive features, children get to guess different objects based on pictures and hints, which encourages them to participate in the reading process.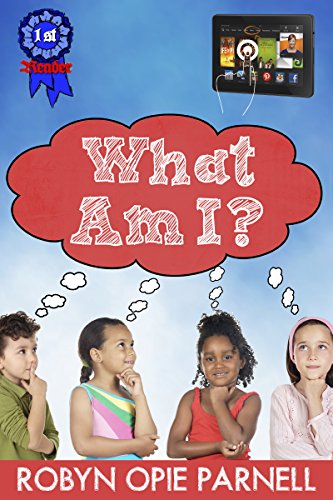 Final Thoughts
The different ways to cultivate our children's skills and knowledge are evolving more and more with each passing day. So whether you are a passionate children's book writer, a dedicated teacher, or a caring parent, it's important to make use of the various technological tools, including interactive ebooks, to develop our children's love of reading. All you need is to come up with an idea that you know children will love, then start creating your interactive ebook now.
.
Read More
How to Create an Interactive Textbook for Your Students
4 Tips to Improve Your Ebook with Interactive Visuals