What Is Paraphrasing in Academic Writing + Top 5 Paraphrasing Tools
Academic writing becomes a challenging job if you are unable to keep up with the academic rules of submitting assignments and research papers. The challenge mainly lies in the fact that many students lack the potential to write unique material for their assignments as the same type of coursework has been studied by various batches over the years. So how can students manage to avoid plagiarism in their academic work?
Paraphrasing is the perfect remedy for dealing with plagiarized content. This technique enhances students' ability to read, study, understand, and apply knowledge. However, some students cannot paraphrase content because they are unfamiliar with the term or its application in academic writing. In this article, we will discuss paraphrasing in academic writing and how it applies to it. We will also share 5 paraphrasing tools to help you deal with plagiarism in academic writing.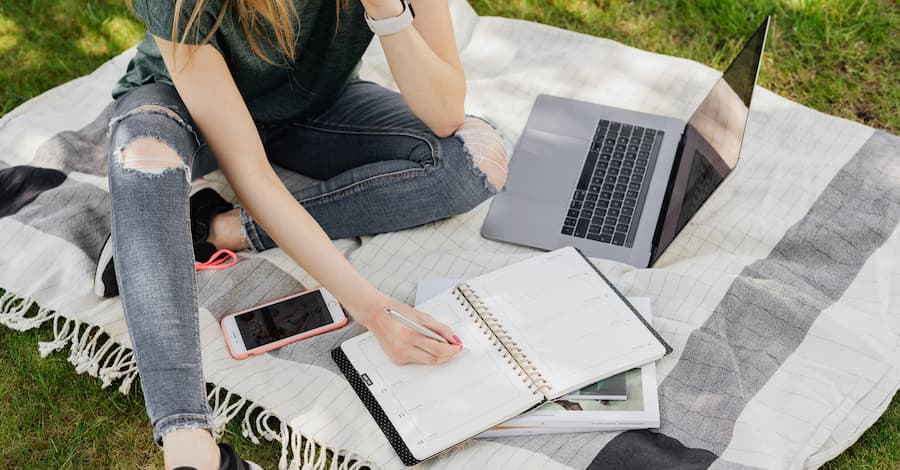 What is Paraphrasing in Academic Writing?
Paraphrasing is a combination of reading and writing. This technique involves reading content from a credible source to extract relevant information about an assignment topic. Once you have understood the information, the next step is to write this material in your own words.
Paraphrasing is a helpful technique to avoid plagiarism in assignments. However, if students are unfamiliar with this technique, they might make things worse by using the same exact words. Hence, they will be just reading and writing the information from one source to another, making it a case of direct duplication.
Therefore, it is wise for students to take help from the products of Artificial Intelligence writing tools powered by NLP technology. Such tools would help rephrase content with little or no chance of errors. Moreover, you can use plagiarism checkers to make sure your writing is 100% authentic.
Top 5 Rephrasing Tools
Here we have the 5 best rephrasing tools that would help you deal with plagiarism with just a few clicks. The features of each tool are discussed below so you can find the ideal option for your needs.

A good online paraphraser for academic writing should t have free access, ease of use, and continuous availability. All these factors are found in the Paraphraser.io online tool.
No signup or login is required; you can paste the text in the input box, select the writing style, and click the 'Paraphrase Now' button. You will get unique and error-free content within a few seconds as the output.
Features
Has four different writing styles to choose from.
Allows uploading text document files.
Supports multiple languages.
Doesn't require signing up or a limited trial.
Permits downloading paraphrased text.

This AI-based paraphrasing tool is genuinely crafted for academic writers with its options and features. It paraphrases the content and provides credible suggestions and word choices that are suitable for your content.
Although there is no option to upload the document file, you can paste the content directly into the input field. Click the 'Paraphrase' button, and the results will be generated in just a few seconds. However, it does have a limitation in the free-trial version.
Features
Easy to use.
Suggests multiple word choices.
Guarantees plagiarism-free content.
Present multiple results for the paraphrased text.

If you're writing a multi-linguistic assignment, things can become challenging as paraphrasing for another language requires fluency and strong command of the language. But with the Rephrase.info online paraphrasing tool, this challenge can be tackled more authentically.
This tool is free and easy to operate as it provides all the accessibility options of an ideal paraphrasing tool. You can upload the assignment file, select the writing style, and click the 'Paraphrase Now' button to get the desired output in the form of unique content.
Features
Supports 21 different languages.
Allows free access without signing up.
Supports multiple file formats.
Permits downloading rephrased content in a document file.
Features three different rephrasing options.

Grammica is an online writing support platform that offers various tools to make your assignments unique and error-free. One of its efficient tools is the paraphrasing tool, which gives well-rephrased content with just a few clicks.
Paste your content in the input field and select the desirable writing style from the panel. Click the 'Rephrase' button to generate results with the highlighted changes in the output. You can copy the text directly or download it in a text file.
Features
Includes three different writing styles.
Highlights the rephrased content in the output.
Permits downloading the rephrased content in a document file.
Allows rephrasing up to 1000 characters for free.
Gives free access without signing up.
Prepostseo is a complete platform for writing unique and well-optimized content. This tool provides an extensive range of writing tools to support academic writing. The most helpful tool among its utilities is the Paraphrasing Tool, which has various options to rephrase the content.
The tool allows one to paste or type text directly in the input field. You can also upload the assignment document from local or cloud storage like Google Drive. Select the writing style and press the 'Paraphrase' button to get the results in the output field. Furthermore, you can download the paraphrased text.
Features
Has four different writing options.
Offers paraphrasing in multiple languages.
Facilitates uploading assignment documents from local and cloud storage.
Highlights the paraphrased content in the output.
Allows downloading the paraphrased content in a document file.
Conclusion
Academic writing and paraphrasing go side by side, as the quality of an assignment or research paper depends on the writing quality. Despite the difference in the fields of study, assignment or thesis writing is essential to academic life. And it comes with the challenges of maintaining errors and avoiding plagiarism.
But if academic writers lack the potential to paraphrase by themselves, they can fall under the allegation of self or unintentional plagiarism. Therefore, it is valid to use online paraphrasing tools to ensure the quality and uniqueness of the information in your assignments.
.
Read More
Best AI Writing Software in 2022
10 Essential Tips to Deal with Plagiarism