Top Plagiarism Checkers and Tools of 2022 [Compared]
Plagiarism is the unethical act of using or copying someone's work without proper citation and/or permission. This work can be in the form of a photograph, a quotation, a research idea, or any other intellectual property.
Whether you are a student, an academic, or an employee, plagiarizing can have serious consequences. Not only is it illegal, but it can also result in a loss of credibility among your peers or customers. So how does one avoid plagiarism in the first place?
Although the rise of the Internet means we now have access to unlimited content, therefore increasing our chances of accidental plagiarism, the good news is that plagiarism checkers are here to help us. When used correctly, plagiarism checker software can help ensure that your work is original and plagiarism-free. 
In this article, we will take a look at some of the top plagiarism checkers of 2022, and how you can select the one most suitable for your needs.
The Benefits of Using Plagiarism Checkers
Besides offering you peace of mind in knowing that your work is 100% original (and alerting you when it is not), using plagiarism checkers has many advantages. Here are some of these benefits:
1. Can search a wide range of databases in no time!
Top plagiarism checker tools are able to access a variety of databases quickly and simultaneously in order to search for content. They can take a trip around the entire web in a matter of seconds: the user simply inputs a piece of work into the plagiarism software checker, and almost instantly learns whether or not their content is original.
2. Point users toward original texts
With good plagiarism checkers, users are supplied with links to the original plagiarized text(s). They can then see, for example, exactly which sections were directly lifted from the source text, or which were poorly paraphrased or wrongly cited.
3. Act as an educational tool
Educators can use plagiarism checkers to teach students how to cite properly, and how to deliver original content while still demonstrating the research they have done. Moreover, such tools can eventually discourage students from intentionally plagiarizing material in the first place.
4. Suitable for various formats
Top plagiarism checkers can check content in a variety of formats, ranging from Word and excel documents to pdfs and Google docs. This means that users have the option of uploading complete files rather than just copying and pasting sections of content to check.
5. Act as ethical guides
Plagiarism checker tools help writers remain ethical by allowing them to produce work that is authentic. Users can utilize them to ensure they are on the right track, thus protecting their own integrity and keeping themselves out of trouble.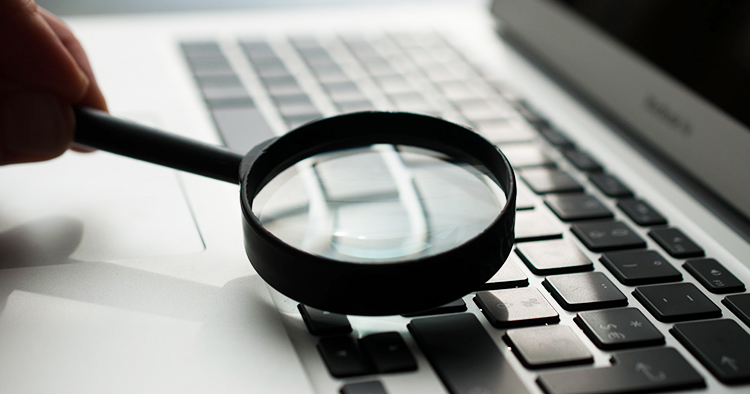 How to Select the Best Plagiarism Checkers
The Internet hosts a wide variety of plagiarism detectors, which means it can sometimes be difficult to know how to choose the one best suited for your needs. So before we delve into our list of top plagiarism checkers, here are some key factors to consider when deciding which one is right for you.
1. Scope
Whether you are a high school student, an author working on your latest novel, or an educational institution, choosing a plagiarism checker will largely depend on the tool's scope and how that corresponds to your needs.
For instance, a student might be content with a tool that provides basic plagiarism reports, whereas an educational institution, such as a university, would probably require a more comprehensive tool with higher security features. Nevertheless, the best plagiarism checkers will have access to a large database against which your work can be checked.
2. Cost
Some plagiarism checkers are free to use, while others either have a fixed price or are priced according to a user's needs (word count, page count, etc.). Some plagiarism checker tools require users to pay for additional features such as more advanced plagiarism reports, or proofreading and editorial services. Deciding whether or not to pay for certain premium packages depends on the level of advancement a user requires.
3. Compatibility
A good plagiarism checker should be compatible with different file formats (such as .doc, .pdf, .xls, etc.). Some plagiarism checkers are also able to detect various languages, which can come in handy for users working with multilingual sources. However, if a user knows they are only handling English sources and using Word documents, then there is no need for them to actively seek a plagiarism tool that caters to other languages and file formats.
4. Accessibility
It is useful to choose a plagiarism detector that offers a user-friendly interface. However, some plagiarism checkers can appear to be more complicated than others, especially if they host various different features. Depending on their needs, some users might sacrifice ease of access if that means they will in turn receive more advanced services.
Top Plagiarism Checkers
The best plagiarism checkers should be able to accurately detect the largest possible percentage of plagiarism—and that includes uncited paraphrasing (i.e. not just straight copying of material).
Still, with various plagiarism checkers out there to choose from, how can users select the most suitable tool for their specific needs? To help answer that, we've prepared a list of some of the best plagiarism checker software of 2022, with a detailed analysis supplied for each tool.

With more than 1,000 academic institutions as its clients, Unicheck has access to a database of over 91 billion pages and library files. As it focuses on achieving authenticity more than just providing its users with numbers, Unicheck is an ideal tool for both individuals and large institutions.
Price: Unicheck pricing is divided into 3 categories: personal, educational, and business. Under the personal category, users pay per page (this starts at $5 for 20 pages). More large-scale packages are offered for educational and business institutions.  
Audience: Students and academic institutions
Pros:
Offers live support 
Allows for bulk uploading 
Integrates with Microsoft 365, Google Docs, and Chrome, which means users can scan for plagiarism directly while working 
Supports and detects over 20 different languages 
Cons:
Provides multiple sources for a single plagiarized sentence, which means that it can be difficult to find the intended original source
Offers a downloadable report that can be overcrowded and difficult to read due to the multiple sources provided per result
Does not use color coding to differentiate between plagiarized sources

With its main focus on academics, Scribbr has 4 million monthly student users and can scan a database of 91 billion web pages and 69 million publications. The great thing about this tool is that it doesn't only check for plagiarism, but it also offers proofreading and editing services, and a free citation generator.
Price: Scribbr offers a limited free trial, after which users pay per document. Prices range from $20–$40 per document, depending on the word count. 
Audience: Students and academics
Pros:
Offers an academic proofreading tool
Includes a free citation generator that fixes incorrect citations
Allows users to upload their own previous work to check for self-plagiarism
Utilizes different colors to mark different sources in order to make plagiarism reports more readable
Supports 20 languages
Cons:
Does not allow users to recheck their documents for free
Does not permit users to work directly on Scribbr
Lack a dashboard and the necessary security elements to make it suitable for large institutions

Grammarly is an extremely popular tool as one of the best AI writing assistants out there. And even though there is a free plagiarism checker tool on Grammarly, the paid version offers users a detailed report, in addition to a wide variety of editing and proofreading services that can be vital for content creators with a fast work turnaround.
Price: Free version available, but users must upgrade to the premium plan to get a detailed plagiarism report (plus other editing and proofreading features), starting at $12/month.
Audience: Freelancers, bloggers, and content writers
Pros:
Has a user-friendly interface that clearly shows plagiarism scores in percentages and lists original sources
Simultaneously acts as an editing and proofreading tool, checking grammar, spelling, writing technique, and other stylistic elements
Offers quick response time when generating plagiarism reports
Cons:
Functions only in English
Does not offer a plagiarism checker as part of its free version
Does not use color coding to easily differentiate between sources

Quetext aims at helping professionals, bloggers, teachers, and students find any plagiarised text in their work and fix it. It provides rich and intuitive feedback, with interactive snippet text and a comprehensive plagiarism score. One of Quetext's unique features is its usage of DeepSearch technology to yield more reliable reports.
Price: Quetext offers a free plan that allows users to scan 2,500 words (or 5 pages of text) per month. Afterwards, the basic package is priced at $9.99/month and allows users to check up to 100,000 words. Users also have the option to purchase an upgrade at $19.99/month for 250,000 words and $49.99/month for 500,000 words. 
Audience: Teachers, students, copywriters, and freelancers
Pros:
Offers multiple file uploading for bulk plagiarism scanning
Offers users the option of a free plan
Uses a color-coded system to highlight potential plagiarism
Uses a system known as DeepSearch, which relies on AI technology to deliver more accurate plagiarism-detection results
Cons:
Does not offer grammar checking
Does not include DeepSearch in the free version
Does not allow users to work directly on Quetext
Only offers color coding that reflects the degree of plagiarism in reports (red for complete matches, orange for partial matches). The same colors are, however, used for different sources, which can be confusing
As an award-winning software, Plagiarism Checker X is both user-friendly and accessible. It provides its users with color-coded reports and supports various file formats. Moreover, it is available in 7 languages (English, Spanish, French, German, Italian, Dutch, and Portuguese) and is used in over 80 countries.
Price: Plagiarism Checker X provides a free basic plan that includes up to 30 searches daily. It also offers a professional plan for a one-time fee of $39.95 per one-user license. 
Audience: Students and academics
Pros:
Allows users to upload multiple file formats, including .docx, .doc, .pdf, .html, and .rtf.
Supports multiple languages
Offers a user-friendly interface with a side-by-side display and clearly marked tools
Provides color-coded results for greater report readability
Allows users to paste content (even URLs) directly into the tool
Offers a bulk comparison tool that allows users to check multiple works simultaneously
Cons:
It is slightly slower than other tools
It is only compatible with Windows platforms, which is inconvenient for many users who use Mac and other operating systems
It does not offer browser extensions for Chrome or Firefox

If you are looking for a reliable plagiarism checker that can also detect paraphrased content using advanced AI technology, then you might want to check Copyleaks. Offering tailored packages for individuals, educational institutions, and enterprises, this tool ensures that your text is plagiarism-free while protecting your privacy.
Price: Copyleaks offers a limited free trial of 20 pages/month. The Copyleaks pricing model is then divided into two categories: Premium and Institution. For personal use by academics and educators, the premium package starts at $10.99/month for 25,000 words. For institutions, Copyleaks offers customized packages with tailored solutions, including LMS integration. 
Audience: Students, professors, business professionals, and academic institutions
Pros:
Available in over 100 languages
Provides access to a large database
Offers a plagiarism checker mobile app for ease of access
Caters to individual users while also being suitable for large educational institutions
Cons:
Can take longer than other tools to generate plagiarism reports
Has a more complex design that renders plagiarism reports more overcrowded than others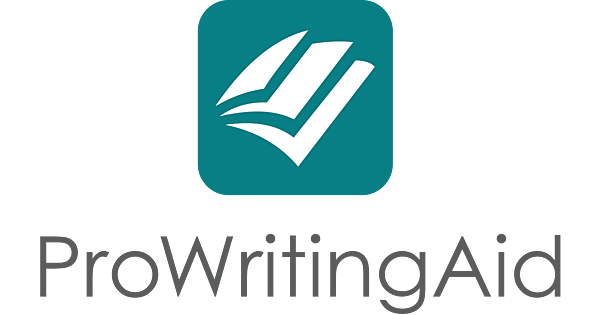 Primarily an AI writing assistant, ProWritingAid is designed to improve a writer's work by acting as a smart editing tool (checking grammar, offering stylistic suggestions, etc.). In addition to that, its plagiarism checker can be used online or through the Microsoft word add-in.
Price: The ProWritingAid plagiarism checker is an add-on to the Premium Plus package, which is priced at $89/year. The plagiarism checker alone is billed based on the number of checks, starting at $10 for 10 checks, while users automatically get 60 plagiarism checks with their Premium Plus package and can afterward purchase "checks" in bundles.  
Audience: Bloggers, fiction and nonfiction authors, and content writers
Pros:
Allows users to upload their work directly to ProWritingAid 
Offers users the option to scan their work while using popular writing applications like Scrivener 
Generates accurate plagiarism reports 
Suggests fixes beyond plagiarism, such as writing style, grammar, and spelling
Can be integrated with Microsoft Word, Google docs, Chrome, and Scrivener 
Cons:
Takes longer to get used to its various features
Could be slow when editing large documents of over 10,000 words
Allows access to the plagiarism checker only through the premium plan

Plagramme is a plagiarism checker tool with thousands of users from more than 90 countries. It has access to an astounding database of over 14 trillion web pages, periodicals, books, articles, papers, and reports. One of the main advantages of Plagramme is that it's free and has no word limit on plagiarism checks.
Price: Plagramme is a FREE plagiarism checker tool, although it does offer a paid premium package for bulk checking.
Audience: Students, freelancers, and bloggers
Pros:
Has a simple and user-friendly interface with a straightforward plagiarism scoring system
Doesn't have a word limitation for plagiarism checks
Doesn't just detect plagiarism, but also highlights any risks of plagiarism by marking potentially paraphrased sections and incorrect or poor citations
Supports multiple languages
Allows users to upload multiple file formats (.docx, .doc, .pdf, .odt, .rtf, and .pages)
Cons:
Users must wait in a "queue" when using the free version
There are many advertisements in the free version
The plagiarism report offered by the free version is not complete
The free report offers a plagiarism percentage range rather than a set figure
The accuracy of plagiarism detection is not as high as that offered by other paid tools
Top Plagiarism Checkers Compared
| | | | |
| --- | --- | --- | --- |
| Tool | Price | Database | Target Audience |
| Unicheck | – PAID per page batch for personal users (starts at $5 for 20 pages). – FREE TRIAL to check up to 200 words | 91 billion+ sources | – Students- Academic institutions |
| Scribbr | – PAID per uploaded document, ranging from $20–$40 per document (depending on the word count)- Limited FREE TRIAL available | – 91 billion web pages- 69 million publications | – Students- Academics |
| Grammarly | -PAID monthly subscription, starting at $12/month | 1.7 billion websites | – Freelancers – Bloggers- Content writers |
| Quetext | – FREE PLAN of up to 2,500 words/month- PAID monthly subscription packages: $9.99/month for 100,000 words OR $19.99/month for 250,000 words OR $49.99/month for 500,000 words | – 20 million books- 35 billion web pages – 1 million+ academic journals | – Teachers- Students – Copywriters- Freelancers |
| Plagiarism Checker X | – FREE BASIC PLAN of up to 30 daily searches- PAID one-off fee of $39.95 per user license | 16 billion published pages | – Students- Academics |
| Copyleaks | – FREE PLAN of up to 20 pages/month- PAID monthly subscription of $10.99/month for personal users. | Millions of user-submitted documents | – Students- Professors- Business professionals |
| ProWritingAid | – PAID checks start at $10 per 10 checks.- Premium Plus package for $89/year. | 1 billion+ web pages, published works, and academic papers | – Bloggers- Fiction and nonfiction authors- Content writers |
| Plagramme | – PAID premium package for bulk checking.- FREE | 14 trillion+ sources | – Students- Freelancers- Bloggers |
Final Thoughts
In a world oversaturated with information, presenting original work is becoming more challenging. This is why now, more than ever, plagiarism checkers are considered essential for almost any type of written work.
However, not all plagiarism tools are created equal. Users can choose the tool that's right for them by first assessing their own work: How many words do they write per month, what genre does their writing fall under, and what file formats do they tend to use,? Armed with this knowledge, they can then confidently examine the list of top plagiarism checkers and select that which best suits their needs.
.
Read More
How to Become an Amazing Self-Editor
The Basic Guide to Self-Publishing Books