Exploring the Different Types of Creative Writing
Writing comes in all forms and sizes. But in order for a work to be considered creative writing, it must come from a place of imagination and emotion.
Take for example what Franz Kafa said about creative writing, "Don't bend; don't water it down; don't try to make it logical; don't edit your own soul according to the fashion. Rather, follow your most intense obsessions mercilessly."
Many authors who choose to follow Kafka's advice—to write "mercilessly" and from the soul—find it comforting that their writing doesn't have to conform to one style. But this variety of types and forms might leave some writers a bit confused.
That's why, in this article, we are going to walk you through the most popular types of creative writing, with some great examples from authors who absolutely rocked their respective forms.
In this article:
What Is Creative Writing?
Think of creative writing as a form of artistic expression. Authors bring this expression to life using their imagination, personal writing style, and personality.
Creative writing is also different from straightforward academic or technical writing. For instance, an economics book like Khalid Ikram's The Political Economy of Reforms in Egypt is an academic monograph. This means that readers would rightfully expect it to contain analytic rather than creative writing.
So what are some elements that make a written piece more creative than analytic?
Popular Techniques Used in Creative Writing
Despite the fact that creative writing can be "freer" and less traditional than academic writing, it is likely to contain one or more of the following six elements:
1. Literary Devices
Many creative writers use literary devices to convey the meaning and themes of their work. Some common literary devices are allegories, metaphors and similes, foreshadowing, and imagery. These all serve to make the writing more vivid and descriptive.
2. Narrative
Authors often use this technique to engage readers through storytelling. Narrative isn't limited to novels and short stories; poems, autobiographies, and essays can be considered narratives if they tell a story. This can be fiction (as in novels) or nonfiction (as in memoirs and essays).
3. Point of View
All creative writing must have a point of view; that's what makes it imaginative and original. The point of view is the perspective from which the author writes a particular piece. Depending on the type of work, the point of view can be first person, third person omniscient, third person limited, mixed (using third- and first-person writing), or—very rarely—second person.
4. Characterization
Characterization is the process by which authors bring their characters to life by assigning them physical descriptions, personality traits, points of view, background and history, and actions. Characterization is key in creative writing because it helps drive the plot forward.
5. Dialogue
An important element used in many creative writing works is dialogue. Assigning
dialogue to characters is a way for authors to show their characters' different traits without explicitly listing them.
Dialogue also immerses readers in the narrative's action by highlighting the emotions and tensions between characters. Like characterization, it also helps drive the plot forward.
6. Plot 
The plot is the sequence of events that make up a narrative and establish the themes and conflicts of a work. Plots will usually include an exposition (the introduction), rising action (the complications), climax (the peak in action and excitement), falling action (the revelations and slowing down of events), and denouement (the conclusion).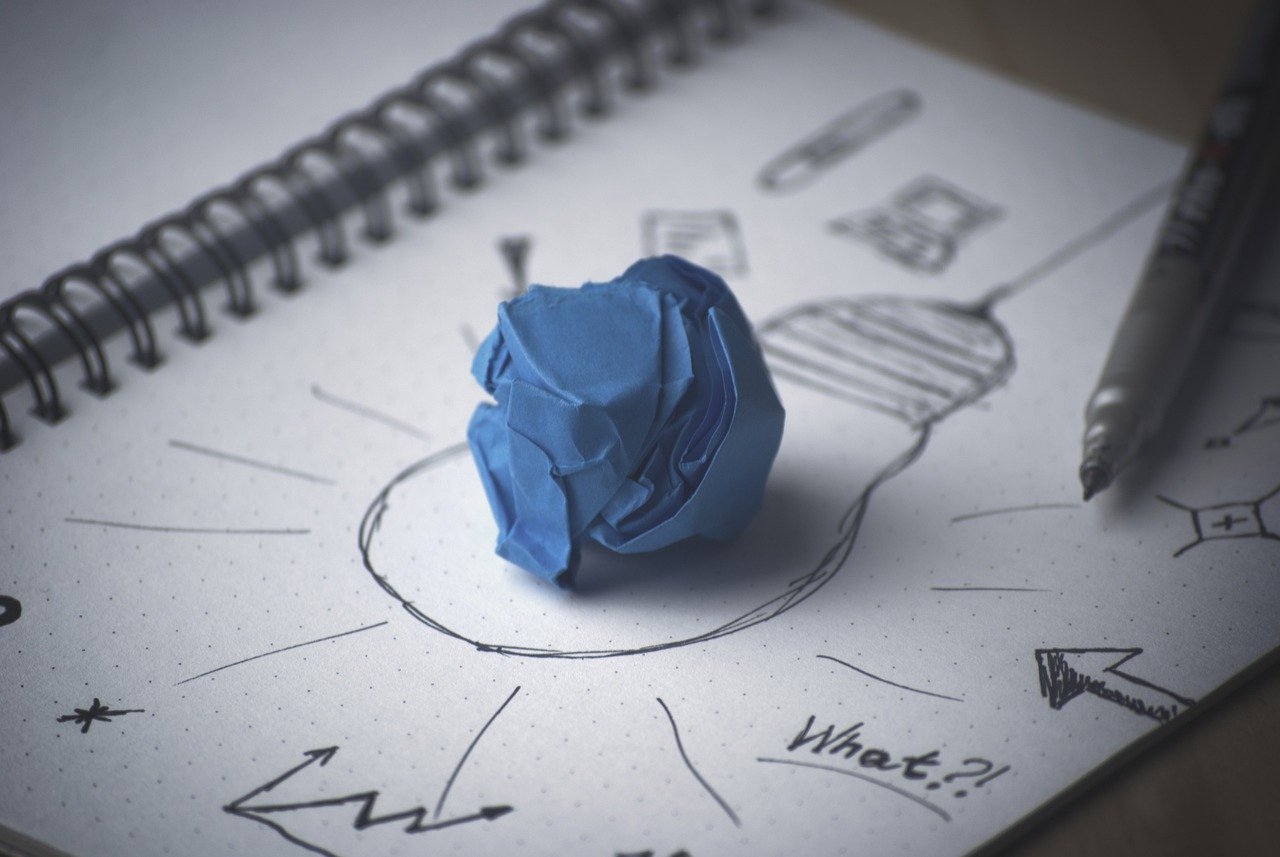 The Main Types of Creative Writing (With Examples)
What's great about creative writing is that there are so many types to choose from. In this section, we'll walk you through the most popular types of creative writing, along with some examples.
Type 1: Free writing 
Free writing, also known as stream-of-consciousness writing, is a technique that allows words and images to spill onto the page without giving thought to logic, sequence, or grammar. Although authors often use it as an exercise to get rid of the infamous writer's block, free writing is also useful within a larger work.
For instance, let's take a look at this excerpt from Toni Morrison's novel Beloved.
Beloved by Toni Morrison [an excerpt]
the air is heavy I am not dead I am not there is a house there is what she whispered to me I am where she told me I am not dead I sit the sun closes my eyes when I open them I see the face I lost Sethe's is the face that left me Sethe sees me see her and I see the smile her smiling face is the place for me it is the face I lost she is my face smiling at me
Note how the author uses free writing to convey the character's disjointed and agitated thoughts. Even punctuation has been set aside here, adding to the rush of the character's fear and confusion. The imagery is powerful ("the sun closes my eyes"; "her smiling face is the place for me") and relies on repetitions like "I am not dead" and "I see" to immerse the readers in the character's disturbed mental state.
Type 2: Journals and Diaries 
A journal is a written account of an author's experiences, activities, and feelings. A diary is an example of a journal, in which an author documents his/her life frequently.
Journals and diaries can be considered creative writing, particularly if they offer more than just a log of events. For instance, if a diary entry discusses how the writer ran into an old friend, it might include details of the writer's emotions and probably use literary devices to convey these feelings.
It's almost impossible to read the word "diary" and not think of Anne Frank. Let's look at this excerpt from her work The Diary of a Young Girl.
Anne Frank: The Diary of a Young Girl [an excerpt]
Saturday, 20 June, 1942: I haven't written for a few days, because I wanted first of all to think about my diary. It's an odd idea for someone like me to keep a diary; not only because I have never done so before, but because it seems to me that neither I—nor for that matter anyone else—will be interested in the unbosomings of a thirteen-year-old schoolgirl. Still, what does that matter? I want to write, but more than that, I want to bring out all kinds of things that lie buried deep in my heart.
In the extract above, Anne adopts a reflective tone. She uses the rhetorical question "what does that matter?" to illustrate how she arrived at the conclusion that this diary will help bring out what is "buried deep in her heart."
In this way, the diary serves as a log of events that happened in Anne's life, but also as a space for Anne to reflect on them, and to explore her resulting emotions.
Type 3: Memoir
Although they might seem similar at first, memoirs and diaries are two different creative writing types. While diaries offer a log of events recorded at frequent intervals, memoirs allow the writer to select key moments and scenes that help shed light on the writer's life.
Let's examine this excerpt from the memoir of Roxanne Gay, author of Bad Feminist.
Hunger: A Memoir of (My) Body by Roxanne Gay:
I ate and ate and ate in the hopes that if I made myself big, my body would be safe. I buried the girl I was because she ran into all kinds of trouble. I tried to erase every memory of her, but she is still there, somewhere . . . I was trapped in my body, one that I barely recognized or understood, but at least I was safe.
Roxanne Gay offers readers a powerful work on anxiety, food, and body image by taking them on a journey through her past. Using evocative imagery in the excerpt above ("I buried the girl I was"; "I was trapped in my body") the author shares her psychological trauma and resulting tumultuous relationship with food.
As with most memoirs—and diaries—this one is intimate, allowing readers into the dark crevices of the author's mind. However, unlike a diary, this memoir does not provide an account of the writer's day-to-day life, but rather focuses on certain events—big and small—that the author feels made her who she is today.
Type 4: Letters
Unlike diary and journal entries—which usually don't have a specific recipient—letters address one target reader. Many famous authors have had collections of their letters published, revealing a side of them that isn't visible in other works.
Letter writing uncovers the nature of the relationship between sender and recipient, and can include elements of creative writing such as imagery, opinion, humor, and feeling.
Here is an excerpt from a letter by Truman Capote, author of Breakfast at Tiffany's and In Cold Blood.
Too Brief a Treat: The Letters of Truman Capote, edited by Gerald Clarke
Dear Bob;

Have come, am here, am slowly freezing to death; my fingers are pencils of ice. But really, all told, I think this is quite a place, at least so far. The company is fairly good… I have a bedroom in the mansion (there are bats circulating in some of the rooms, and Leo keeps his light on all night, for the wind blows eerily, doors creak, and the faint cheep cheep of the bats cry in the towers above: no kidding.
In his letter to editor and friend Robert "Bob" Linscott, Truman paints a scene of his new setting. He uses hyperbole ("freezing to death") and a powerful metaphor ("my fingers are pencils of ice") to convey the discomforting cold weather. Truman also uses sound imagery ("doors creak"; "wind blows eerily"; "cheep cheep of the bats") to communicate the creepy, sinister mood to his reader.
Type 5: Personal Essays
Many of us don't normally think of essays as creative writing, but that's probably because our minds go to academic research essays. However, there are many types of essays that require creative rather than analytic writing, including discursive essays, descriptive essays, and personal essays.
A personal essay, also known as a narrative essay, is a piece of nonfiction work that offers readers a story drawn from the author's personal experience. This is different from a memoir, in which the primary focus is on the author and their multiple experiences.
A personal essay, on the other hand, focuses on a message or theme, and the author's personal experience is there to communicate that theme using memorable characters and setting, as well as engaging events. These, of course, all have to be true, otherwise the personal essay would turn into a fictional short story.
Here is an excerpt from a personal essay by writers Chantha Nguon and Kim Green.
The Gradual Extinction of Softness by Chantha Nguon and Kim Green
In 1975, the Khmer Rouge informed the Cambodian people that we had no history, but we knew it was a lie. Cambodia has a rich past, a mosaic of flavors from near and far: South Indian traders gave us Buddhism and spicy curries; China brought rice noodles and astrology; and French colonizers passed on a love of strong coffee, flan, and a light, crusty baguette. We lifted the best tastes from everywhere and added our own.
The opening of this paragraph establishes the author's strong and unwavering opinion: "we knew it was a lie." Instead of providing a history of Cambodia, she demonstrates the country's rich past by discussing its diverse "flavors": "spicy curries"; "strong coffee"; "light, crusty baguette", etc.
Using gustatory imagery, which conveys a sense of taste, the authors reveal their personal version of what makes Cambodia wonderful. The writer communicates the essay's theme of food and memories through a story of her childhood.
Type 6: Poetry 
Robert Frost once wrote: "Poetry is when an emotion has found its thought and the thought has found words." Good poetry is effective because it uses the power of imagery to convey what it is to be human. Every word in a poem counts, and the best poems are those that evoke the reader's emotions without unpacking too much.
As one of the most diverse types of creative writing, poetry can come in many forms. Some poets prefer to write in the more traditional forms such as sonnets, villanelles, and haikus, where you have particular structures, rhyme, and rhythm to follow. And others prefer the freedom of free verse and blackout poetry.
Let's take a look at this excerpt from Maya Angelou's powerful lyric poem, "Still I Rise."
"Still I Rise" from And Still I Rise: A Book of Poems by Maya Angelou
Out of the huts of history's shame
I rise
Up from a past that's rooted in pain
I rise
I'm a black ocean, leaping and wide,
Welling and swelling I bear in the tide.
Leaving behind nights of terror and fear
I rise

Into a daybreak that's wondrously clear
I rise
Bringing the gifts that my ancestors gave,
I am the dream and the hope of the slave.
I rise
I rise
I rise.
Packed with powerful language, this excerpt from Angelou's poem gives us absolute
chills! The refrain "I rise" is repeated 7 times in these two verses alone,
hammering home the idea that the speaker cannot be defeated.
The imagery, repetition, and rhyme scheme all work together to convey the emotions of pride and resilience. Both verses also rely heavily on metaphors ("I'm a black ocean"; "I am the dream and the hope of the slave") to convey the speaker's power. She is not like an ocean or a dream; she is both, and she is unstoppable.
Type 7: Song Lyrics 
Song lyrics are in many ways similar to poems, except that lyrics are meant to be sung. They are a form of creative writing that allows writers to surpass the rules of grammar and punctuation in favor of creating rhyme and rhythm. This means that the creativity of a song lyricist is free from the traditional restrictions of language.
Type 8: Scripts 
Scriptwriting is a form of creative writing that relies heavily on character dialogue, stage directions, and setting. Scripts are written for films and TV shows (known as screenplays and teleplays), stage plays, commercials, and radio and podcast programs.
Like song lyrics, scripts are written with the intention of reaching a non-reading audience. In other words, scriptwriters must bear in mind how their writing will be 1) interpreted by other storytellers, such as directors, designers, etc., and 2) performed by actors.
Let's examine the iconic opening scene from the screenplay of the film Forrest Gump.
Forrest Gump, screenplay by Eric Roth [an excerpt]
THE MAN

Hello, I'm Forrest. I'm Forrest Gump.

She nods, not much interested. He takes an old candy kiss out of his pocket. Offering it to her:

FORREST (cont'd)

Do you want a chocolate?

She shakes "no." He unwraps it, popping it in his mouth.

FORREST (cont'd)

I could eat about a million and a half of these. Mama said, "Life was just a box of chocolates. You never know what you gonna get."
From the dialogue and stage directions in this opening scene, the audience can see that there is something innocent, kind-hearted, and simple about the character Forrest Gump. This is conveyed through the way he introduces himself with a slight repetition ("I'm Forrest. I'm Forrest Gump.") to a complete stranger, and the way he quotes his mother to her.
Moreover, the action of Forrest "popping" the candy in his mouth is almost childlike, and that the stranger is reluctant to communicate with him foreshadows the fact that the people Forrest meets are initially suspicious of him and his innocence. Thus, the pauses and silences in the scene are just as important to the work as what is explicitly said.
Type 9: Short Fiction
Short fiction is a form of creative fiction writing that typically falls between 5,000 to 10,000 words; however, there is definitely room to go lower than 5,000 words, depending on the topic.
For instance, flash fiction is a form of short fiction that can be 1,000 words or less. In the case of flash fiction, the author unpacks the "skeleton" of a story in as few words as possible. For instance, legend has it that Ernest Hemingway wrote a 6-word "story":
For sale: baby shoes, never worn.
In just six words, the reader is led to understand that this is a story of death and loss.
Nevertheless, the average short story is usually structured around the following elements: characterization, setting, plot, and conflict. Many fiction authors start out writing short fiction because it enables them to nail all the essential elements, which they can then expand upon in longer works.
Let's look at an excerpt from Janet Frame's short story, "The Bath"
"The Bath" by Janet Frame [an excerpt]
She leaned forward, feeling the pain in her back and shoulder. She grasped the rim of the bath but her fingers slithered from it almost at once. She would not pancic, she told herself; she would try gradually, carefully, to get out. Again she leaned forward; again her grip loosened as if iron hands had deliberately uncurled her stiffened blue fingers from their trembling hold. Her heart began to beat faster, her breath came more quickly, her mouth was dry. She moistened her lips. If I shout for help, she thought, no-one will hear me. No-one in the world will hear me. No-one will know I'm in the bath and can't get out.
In this paragraph, there is an image of a frail, old woman, physically unable to get out of her bathtub. The diction, or word choice, serves to convey the woman's sense of fear and helplessness. For instance, words like "grasped," "slithered," "uncurled," and "stiffened," demonstrate the immense effort it takes for her to try to get out.
The image of her "moistening" her lips illustrates that fear has turned her mouth dry. And the repetition of "no-one" in the last few sentences highlights the woman's loneliness and entrapment—two of the story's main themes. Indeed, the bath symbolizes the unavoidable obstacles brought about by old age.
Type 10: Novellas / Novels
Novels are one of the most popular forms of creative writing. Though they vary in length, depending on the subject, they're generally considered a long form of fiction, typically divided into chapters.
Novellas, on the other hand, are shorter than novels but longer than short stories. Like short stories, novels, and novellas contain characters, plot, dialogue, and setting; however, their longer forms allow writers a chance to delve much deeper into those elements. 
Type 11: Speeches 
Speeches are a form of writing similar to essays in that both forms are non-fiction, and both usually entail a discussion of the writer's personal experiences and include engaging events and a particular theme.
However, speeches differ from essays in that the former are meant to be recited (usually in front of an audience), and tend to be persuasive and inspirational. For instance, think of the purpose of graduation speeches and political speeches: they aim to inspire and move listeners.
One of the most well-known speeches from the 20th century is Martin Luther King's "I Have a Dream". Let's examine the excerpt below:
"I Have a Dream" by Martin Luther King [an excerpt]
Now is the time to make real the promises of democracy. Now is the time to rise from the dark and desolate valley of segregation to the sunlit path of racial justice. Now is the time to lift our nation from the quicksands of racial injustice to the solid rock of brotherhood. Now is the time to make justice a reality for all of God's children.
What immediately catches the eye (and ear) in this paragraph is the speaker's usage of anaphora: the repetition of the phrase "now is the time" serves to emphasize the urgency of the matter being discussed (i.e. the prevalence of racial injustice).
The speaker's repetition of the pronoun "our" is an appeal to his audience's emotions and their sense of unity. Both he and they are in this together, and thus he is motivating them to take on the challenge as one.
Moreover, the use of figurative language is abundant here and can be found in similar inspirational and motivational styles of creative writing. The imagery created by the metaphor and alliteration in "the dark and desolate valley of segregation," and its juxtaposition with "sunlit path of racial justice," together aim to convey the speaker's main message. Segregation has brought nothing but darkness and ruin to American society, but there is hope and light on the path toward racial equality.
Final Thoughts
Creative writing acts as a medium for artistic expression. It can come in a variety of forms, from screenplays and speeches to poetry and flash fiction. But what groups all of these different types of creative writing under the "creative" umbrella, regardless of form, is their display of a writer's imagination, creativity, and linguistic prowess.
.
Read More
How to Write the Best Book Introduction
Making Use of Humor in Writing