6 Lessons From the Most Beloved Instagram Books
If there's one thing we can safely state, it's that writing advice can be found in droves all over the internet. Plenty of resources focus on what should be done and how. To ensure maximum productivity and creativity, we can sometimes forget it's also good to learn by observing. One of the best phenomena to observe would be popular Instagram books.
In the following article, we will take a look at four successful authors and cartoonists, and what made them so wildly popular. Not necessarily through books sold, but through the impact they had online. What ties them together? They garnered impressive Instagram numbers, yet with wildly different content.
Humans of New York by Brandon Stanton
As you may already know, keeping a daily writing routine helps build skill, confidence, and makes it easier for your work to be noticed. The most obvious, and beautiful, example of such practice is Brandon Stanton's work. The photographer turned 'archiver' of sorts, managed that with his book 'Humans of New York'.
Lesson 1: Consistency is Key
Stanton first had a blog where he photographed random New Yorkers and placed their photos on the city's map, as a part of a project. However, his content took an unexpected turn when he actually started interviewing them. Publishing their brief, yet intriguing stories allowed him to post daily on Instagram. This format helped him gather a large following on the platform, as he was regularly publishing snippets of what will become his book.
This consistency, paired up with stories from all walks of life, gave Stanton's work the appeal that translated so well into print. The books themselves brought him three prestigious awards, eleven million followers on Instagram, and tens of thousands of copies sold.
Lesson 2: Listen to Others' Stories
Another great lesson that HONY teaches us is how many different voices there are in the world. We usually draw inspiration, or model our own style and dialogues based on characters from other literature, maybe movies, and our own closest surroundings.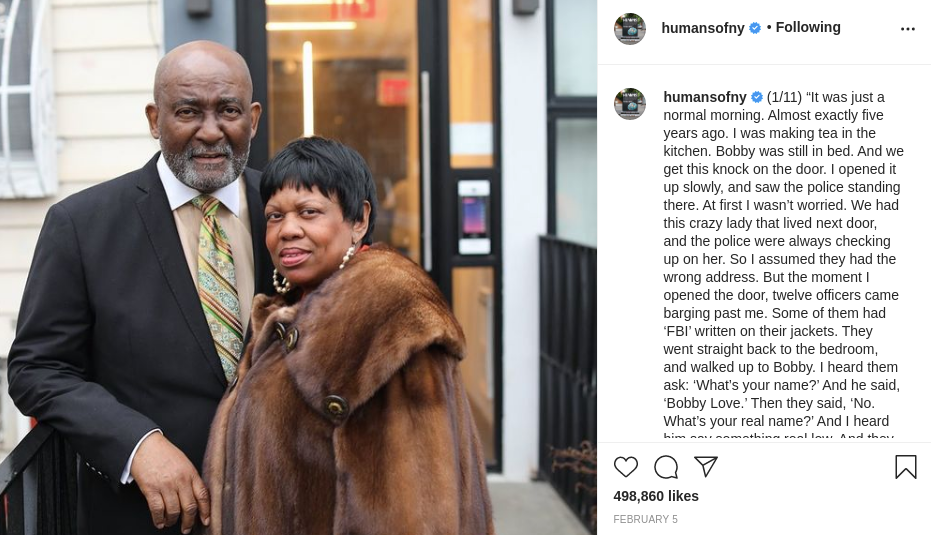 But just like artists who need live drawing sessions to hone their craft, we need live discussions to listen to all these different voices. Interview people, hear their stories, and find in them the words that move you. Then see how you can achieve the same effect in your own writing.
Truth is, a lot of those strangers don't see themselves as writers or storytellers, and yet they captivate Stanton's followers.
This Was Hollywood by Carla Valderrama
This Was Hollywood is one of Instagram's latest 'ragers'. What started as a blog about the old, gold Hollywood and its start-studded ensembles, ended up as a love child in print for Carla Valderrama. She had stellar success with the Instagram page of the same name. Posting short videos, vintage movie posters and photos of silver-screen stars that celebrated their lives and the industry. Over a few years, Valderrama captured the hearts of over 750,000 people.
Lesson 3: The book is What You Make of It
However, in an interview for Entertainment Weekly, she recalls how, when she was approached by the publisher to create a book, she was unsure of what the format should be. The last thing she wanted to do was make a list. Her husband suggested she look for inspiration in old movie magazines, an idea that delighted her.
With this kind of aesthetic, she could shape the format in a way that pushed the stories forward, or presented them in a more suitable light for their tone. Valderrama's bold color choices and collage work gave the book a feel of a high-end almanac straight from Hollywood's golden era.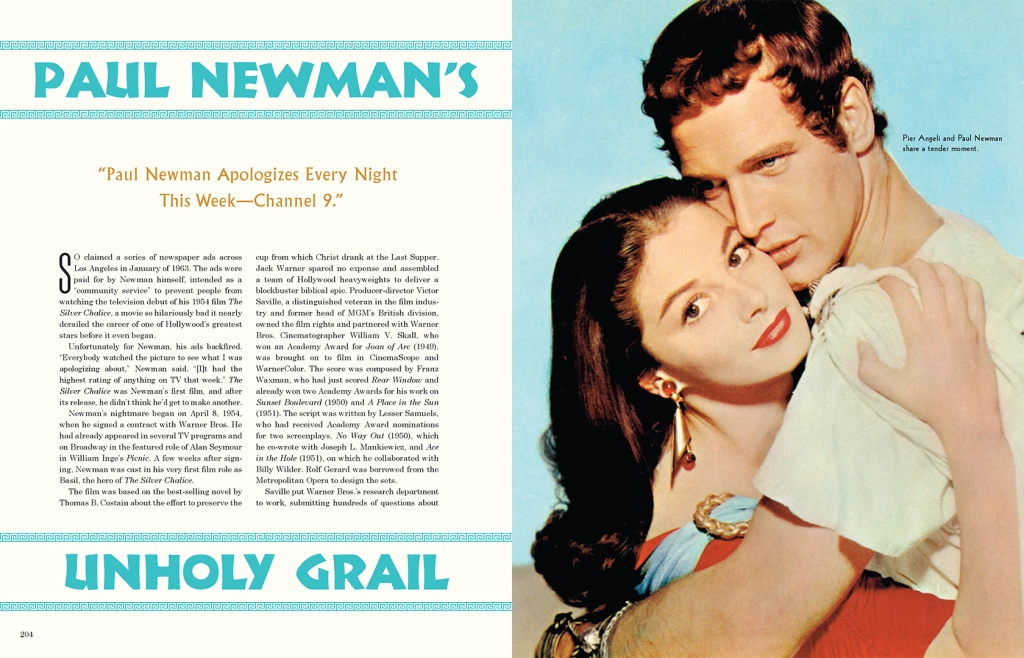 The lesson we can learn from Valderrama is that no author should be bound by one single format. Instead, we should be encouraged to think outside the box. Play with more than just writing: the pages, the layouts, the graphics, etc.
Lesson 4: Opportunities Aren't Worth the Burnout
In the same interview, Valderrama mentions how her publishers initially wanted 50 stories. But she was quick to respond that the number was out of the question. She was aware of her deadline. A 50-story book may have been more profitable, yes. But Valderrama decided to do fewer stories—for both her sanity and to ensure the work's quality.
You may be tempted to accept a publisher's offer to deliver your work sooner to coincide with an event, promotion, or a holiday. Or that desire for crunch and over time may come as a result of pushing yourself into discipline. Beware of any kind of unrealistic expectations, as they push hard and fast into career burnout. The work that you love can also harm you, unless you set boundaries and know your limits.
Stepping Stones, Go to Sleep (I love you) and Lucy Knisley
Lucy Knisley is an illustrator and a storyteller. But, as she mentioned in an interview for Publisher's Weekly she prefers the term 'graphic essayist'. This definitely describes her style more accurately. Her Instagram profile gives a sneak peek into the sheer volume of raw illustrations she's done over the years, and the collection keeps growing.
Lesson 5: Nothing Beats Being Genuine
Her diligence and expert eye aren't the sole reasons behind her success. People on Instagram (and those outside) were drawn to her works for their honest and genuine depictions of ordinary life. Knisley published more than several works, and each one dealt with her life and state of mind during that specific period.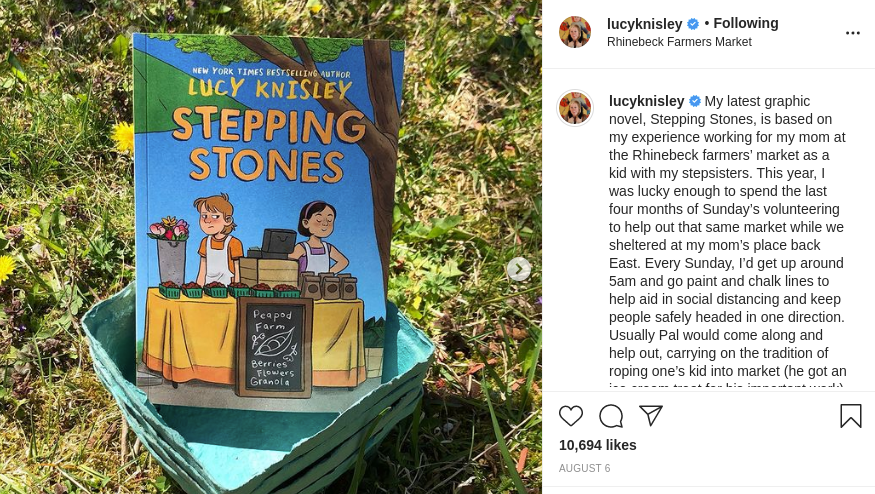 Knisley found inspiration in her family, her move to the countryside, a difficult pregnancy, her son, and even in her cats. All of which are present in her Instagram profile as well. The honesty she portrays in those books is so evident on her page. Readers can't help but feel like they're a part of her small family. Even Knisley herself doesn't seem to mind it:
The entirety of my work and career comes from this part of myself that believes that people are good and that they want to understand their fellow humans. My instinct is to tell my own story and make it relatable, to make myself feel less alone and make other people feel less alone. So far, coming up on 35, that belief hasn't been destroyed, and a lot of that comes from people coming and saying 'Thank you for making this book, I really related to it, it helped me get through my own experience.' That bolsters my belief, and hopefully I will never have that crushed out of me.
If there's anything we can learn from her, it's that we shouldn't hide the imperfections of our own lives as authors (with caution, of course). Sharing small moments in our everyday lives, rather than an edited highlight reel, connects authors and readers on a deeper level.
Strange Planet by Nathan Pyle
Nathan Pyle is an established cartoonist and writer. His humor propelled him among the top-tier comic creators on Instagram with just one series: Strange Planet.
The premise of the short comics is simple: they're about blue aliens navigating the everyday of daily life with an odd sense of… finesse. Their way of talking sounds so scientific. At the same time, they're perfectly understandable. Additionally, Pyle himself would write a single caption under his Instagram comics that would highlight the alien's phrase of the day. This soon turned into a reader-favorite activity: guessing the word of the day, or emulating the alien dialogue in their comments.
The idea of looking at the simplicity of life in such a way is what made Strange Planet so wildly loved and popular. But what can a comic series about aliens actually teach us about writing?
Lesson 6: Leave Room for Wonder
Well, as Pyle himself stated in an interview for the NPR:
So much of what we [humans] are doing here is meaningful and absurd simultaneously. We have created thousands of different ways just to amuse each other and ourselves and communicate that we care about our friends.
We can approach our work the same way Pyle approaches his big-eyed blue oddities: we can celebrate wonder and curiosity. Take a step back to observe your work. For a moment, understand the vastness of the project and how it affects your life and potentially those around you. Think of how that wonder can translate into your own work, and your own characters.
This perspective can help you appreciate your writing efforts much more.
Conclusion
Sometimes the best way to learn how to write well is to observe others. Not just writers—artists, cartoonists, bloggers, actors, even people you meet on the street. That's one thing we've learned today from these Instagram books. There are different paths to success, and someone's story might just match with yours. Someone's way of looking at the world might help you discover a new voice or a new way of looking at your own work process. No man is an island—so go out there and see what the world has to offer.
Read more here.
12 Secrets to Promoting Your Book on Instagram
3 Popular Digital Publishing Outlets for Your Work