How to Improve Your Detective Writing Skills
Do you know Agatha Christie's successful detective writing formula? Known as "The Queen of Crime," Christie used to do her best thinking, come up with book plots, and build relationships between characters while soaking in the tub and eating apples. That was one of her main writing secrets.
And just as there are no two identical personalities, there are no two authors who write the same way. Writing styles and methods differ from one writer to another. Despite that, there are some universal tactics used by detective writers that help produce great work.
Looking to become a skilled detective fiction writer and take your crime writing abilities to the next level? Look no further than this article, where we'll explore proven tactics for success in the genre, and uncover the secrets to sharpening your skills as a detective author.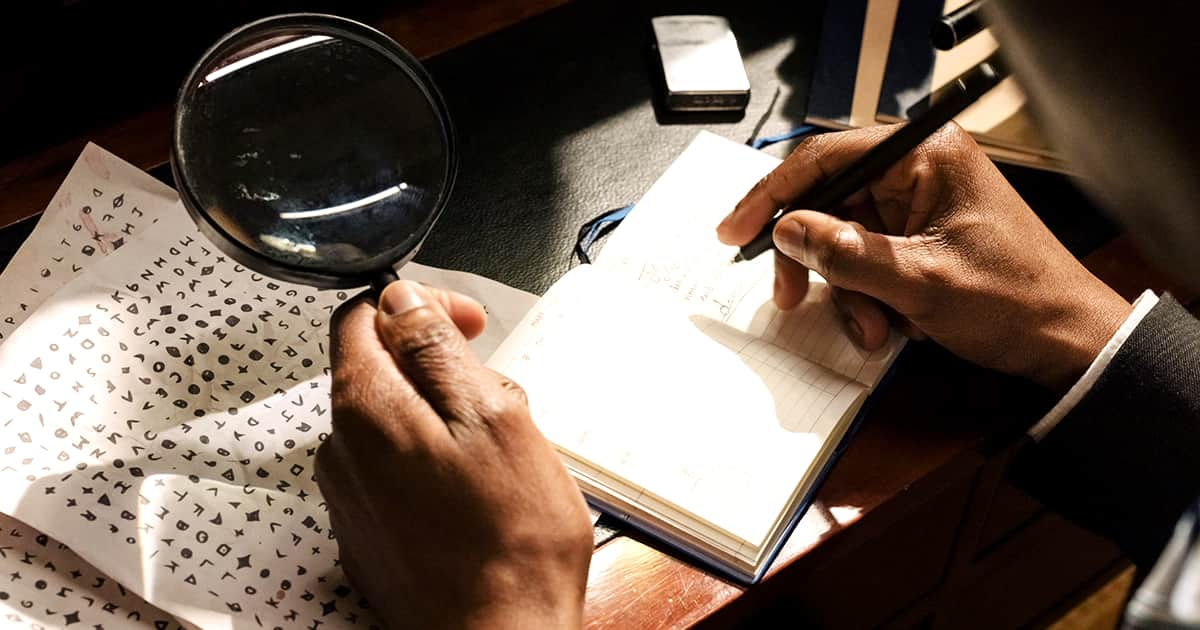 7 Keys to Become a Good Crime Writer
Fascinating crime fiction doesn't just happen by chance. It requires specific preparation. Traditionally, there are seven powerful keys to becoming a better detective writer. Discover them below to unlock the door to your writing genius in this genre.
1. Immerse Yourself Deeper into the Genre
If you want to fully immerse yourself in the detective fiction genre, it's essential to read extensively within the genre and observe the details presented in the stories. By paying close attention to the way other authors develop their detective protagonist, secondary characters, structure, style, and the writing techniques they use, you'll gain valuable insights into the genre and improve your own writing skills. While reading, you should also focus on the linguistic patterns and vocabulary and maybe implement them later in your writing.
Begin your exploration of the crime fiction genre by delving into the works of celebrated writers like Agatha Christie or other brilliant detective authors, such as:
Sir Arthur Conan Doyle
Ruth Rendell
Anthony Horowitz
Dorothy L. Sayers
Rex Stout
Jacqueline Winspear
Margery Allingham
Louise Penny, etc.
By reading the works of such talented authors, you'll be able to sip inspiration from their stories and expand your arsenal of ideas.
2. Explore New Languages and Cultures
Why do you look so skeptical?
I see it on your face: How can learning another language or exploring a new culture turn one into a good detective author?
Well, it is pretty simple.
Learning a new language can transform you into a more professional writer, as you discover how people with different cultural backgrounds think and behave. This, in turn, makes it easier for you to track the motives behind their actions. It also gives you new insights into familiar concepts, a fresh reservoir of metaphors, and a stand-out writing style with live dialogues and creative descriptions.
Moreover, you can learn one of the ancient languages like, for example, Latin, and use it to create linguistic codes and "play" with lingo-cultural aspects just like Dan Brown does in his detective thrillers. Alternatively, follow the example of Umberto Eco who peppered his murder mystery The Name of the Rose with Latin phrases.
3. Plot perfect crimes
To become an excellent crime writer, you need to learn how to plot an impeccable detective story. The plot is one of the fundamental elements of fiction that requires special attention to detail. When it comes to a detective story, traditionally it consists of five major elements:
Igniting Incident
Crime scenes are usually in the spotlight. And to make them come to life, you need to create a mysterious setting to evoke suspense and tension with an eerie effect right from the beginning.
Kayte Nunn, for example, locates The Only Child on a remote island, where isolation and bad weather conditions establish the needed mood.
Rising Action
This stage implies a careful investigation. Normally, after examining the crime scene, the detective starts an investigatory process and collects the clues. This part may consist of strong dialogues with the suspects, colleagues, etc.
For instance, if you look at The Secret Place by Tana French, you'll notice a particular interrogatory technique used by the detective during the investigation, as The investigator Stephen Moran first starts with fact analysis and then asks suspects some background questions in order to establish the connection with them. This allows him to assess the suspects' non-verbal and verbal behavior during the "normal" conversation. Such a technique is known to be a part of the Reid Technique.
Climax
So far, the criminal's identity has been kept secret. Now, it's the discovery stage or the "whodunit" of the story. The detective uncovers the culprit who committed the crime.
In The Murder at the Vicarage by Agatha Christie, for instance, you'll find an "Aha" moment of the discovery, even though the most likely suspect turns out to be the murderer.
Falling Action
This part is about the confrontation between the detective and the criminal. It usually explains the "whydunit".
Jacqueline Winspear explains the "whydunit" of The American Agent perfectly well through the psychological processing of the murder by Detective Maisie Dobbs.
Resolution
Here, you finalize the story with a wrap-up. You can discuss the destiny of the murderer or the detective. Just like how the last sentences of The Silent Patient by Alex Michaelides hint at what awaits the actual killer.
However, such a consequential order of these five elements is very traditional and can hardly surprise today's readers. Instead, you can try to go beyond the ordinary and entangle everything into a harder knot. The mystery-solving process shouldn't be too easy. You may complicate the plot and heighten intrigue with distractors, unexpected twists, and turns, false suspect(s), etc.
Once you have a good crime story idea, write a compelling story outline to map everything out. It can be rather tough to simply follow your thoughts without visualization, especially if you have a complex book structure. You may create a story-within-a-story, similar to the murder mystery The Woman in the Library masterfully elaborated by Sulari Gentill.
4. Check the Facts and Do Your Research
If you believe that being a fiction author gives you an excuse to provide inaccurate facts, in contrast to a non-fiction writer, you're so mistaken. Fact-checking is an indispensable element of any book research.
For a detective story, it's necessary to study some forensics, like how investigators inspect crime scenes and collect such forensic data as DNA or fingerprints.
Here are the three books on crime scene investigation and forensics that appeared to be of enormous help to Rachel Amphlett, USA Today bestselling crime author:
Senior Investigating Officers' Handbook by Tony Cook
Forensics: The Anatomy of Crime by Val McDermid
The Real CSI: A Forensic Handbook for Crime Writers by Kate Bendelow
Likewise, many other detective fiction writers put serious effort into researching and preparing accurate materials for their novels. Cheryl Rees-Price claims she digs out a lot of information for her crime stories, but as she states, "only about 10% makes it into the books."
Some writers are ready to go the extra mile when they write crime fiction. For example, Max Byrd used to carry out research for his detective novels in "low bars and off-duty cop haunts" in the Tenderloin neighborhood of San Francisco. Kate Kelsen, on the other hand, traveled to Ireland in order to seek the necessary information for her crime story, Sins of the Son.
5. Communicate with Real Detectives
If you want to be a good detective writer, you should be able to generate a precise representation of the day-to-day routine of the police and law enforcement.
Let's look at the example of Tana French, who often chats with a retired detective to get the murder stories straight. He answers all her questions about the police investigation, the atmosphere, as well as some interrogation and crime-solving techniques.
Another detective author, Pauline Rawson, collaborates with crime experts from Hampshire Police on a regular basis, as they help her with research for her crime novels.
6. Improve and Test Your Crime-Writing Skills
You might need to brush up on the basics of writing in the crime genre. It's necessary to try out some useful writing materials and activities to help you improve your detective writing skills.
Why not enroll in online writing courses that have all those ready for you in one place? In fact, many crime fiction writers didn't shy away from taking courses to level up their skills. Camilla Lackberg, for example, often referred to as the Swedish Agatha Christie, graduated as an economist but took a crime-writing course that helped her become a good detective writer. Salema Cornick, an author of The Five Facets of Murder and The Folly Under the Lake, also engaged in a course on crime mastery before she started writing whodunit books.
Here's a list of dedicated courses on crime and mystery writing you may find particularly useful:
After you've honed your writing skills, you may challenge your professionalism in one of the writing contests, like Margery Allingham Short Mystery Competition or America First Crime Novel Competition.
7. Join Crime Writers' Fellowships and Associations
When communicating with other like-minded detective authors, you'll expand your thinking, adopt new techniques, and make progress in writing faster.
Where do you find them, you ask?
You can meet them at international book fairs, for example. Besides, you may also join The Crime Writers' Association (CWA) in the UK or the International Association of Crime Writers (IACW).
On top of that, there are great conferences and workshops for crime authors. To just name a few: The Writers' Police Academy, The Killer Nashville International Writers' Conference, The World Mystery Convention, and The California Crime Writers Conference.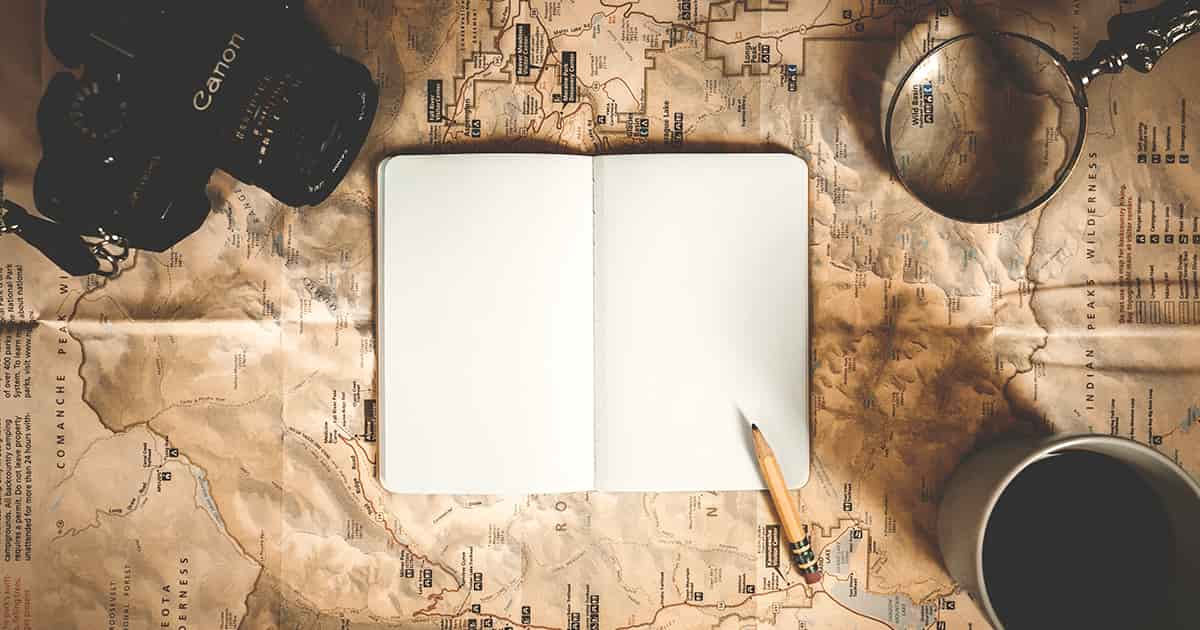 The Mystery Is Solved
All great writers are made, not born, and detective writers aren't an exception. Specific knowledge and crime-writing skills, fact-checking, collaboration with detectives and fellow writers, and other tactics enumerated in this article can make you an outstanding detective author. These tips will help you write your crime stories impeccably well and engage more effectively with your readership.
.
Read More
How to Write Horror and Scare Your Readers!
The Art of Writing Short Stories
How to Write a Compelling Story Outline: A Step-by-Step Guide