25 Amazing Digital Tools for the Classroom
Technology and screens have become an inseparable part of everyday life; this includes the educational field as well. And while some might argue about the cons of using digital tools in education, there is no doubt that–when used correctly–they can be very beneficial.
According to recent studies, teachers say that 53% of students use digital learning tools on a daily basis. Also, about 70% of them use these tools outside of school to help them with schoolwork several times a week.
This is a huge percentage! So to help you make the best out of it, we are going to explore together the best digital tools for the classroom and how to choose the ones that suit your students.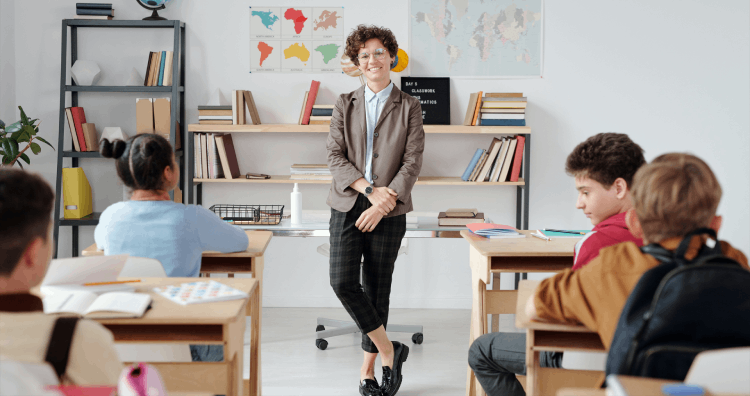 Digital tools for the classroom include:
How to Choose the Best Digitial Tools?
Choosing the right digital tool for your classroom can be challenging. As an educator, you have to keep a few things in mind while selecting which tools to use and when. So let's take a look at some of the points you have to consider.
Usability
Whether it is you who is going to choose these tools or your students, you need to make sure that using them on a daily basis is not rocket science. That's why the tool you choose should be user-friendly and have a good support team you can contact in case of any difficulties.
Differentiated Teaching
One of the reasons teachers use digital educational tools is that they can accommodate different learning styles. This means that learning can be customized to meet the different needs of students and their academic progress.
Cost
Sometimes you have to keep in mind the budget the educational institution you're working at is willing to spend on digital tools. Luckily, many software tools offer free trials, which you can use before deciding to purchase the paid version. Some companies also offer special discounts for large numbers and classroom usage.
The Different Digital Tools for the Classroom
Now let's look at some of the useful digital tools that are going to enrich the learning experience for your students. They are divided according to their functionality, and you'll find different ones in each category that serve different purposes.
Assessment Tools
Using pen and paper is one way of assessing the understanding of your students, but it isn't the only one. Thanks to technology, the assessment process doesn't have to be hideous; there are many tools that make it easier for the learners to answer the questions, and for the teacher to grade them.
iSpring QuizMaker is a desktop tool that helps teachers create quizzes for various purposes, whether it's a fun warm-up, a short daily test, or a meaningful final exam. The tool offers 14 question templates, including matching, drag-and-drop, hotspot activities, and open-ended questions. All you need to do is fill them with text, add images, audio, and video if needed, and your quiz is ready to go.
With iSpring QuizMaker, you can rely on the assessment results entirely. The tool allows you to apply branching, set the number of attempts and time limits, and randomize questions. To make your quiz more instructive, you can provide immediate feedback for incorrect answers and include info slides with broader context on the topic.
The vendor offers a free 14-day trial and an annual subscription price of $370.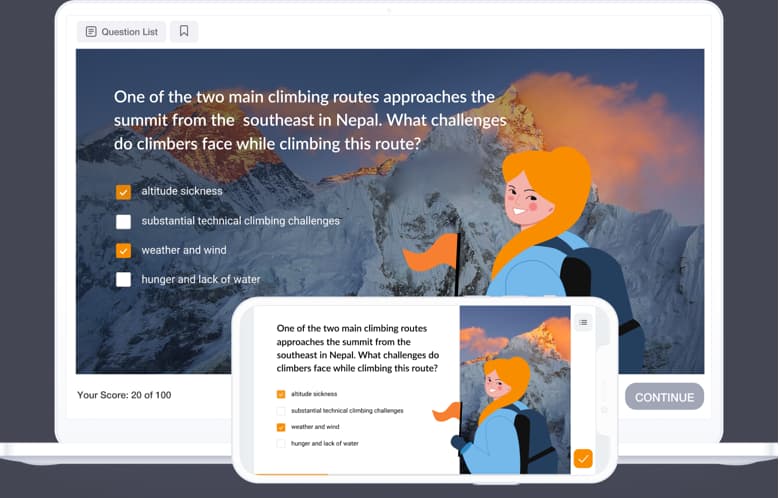 ProProfs is an online software that combines AI and machine learning, so teachers can have an easy-to-use online assessment system and viable outcomes. It allows them to choose from a variety of templates and questions, and add the colors and logo of their brand.
ProProfs also helps teachers automate the grading process. It can give instant feedback to make the assessment more engaging. Moreover, it provides teachers with auto-generated reports that allow them to track the individual performance of each learner.
ProProfs offers different packages, with the most basic for free, and it goes up to $200/month for Business+ packages. They also have packages with more affordable prices, like the Essentials package for $20/month, and the Business package for $40/month.
The best thing about Survey Anyplace is that it offers personalized, auto-generated reports for the questionnaires. It can also be integrated with different platforms, such as Google Sheets, Zapier, Facebook, and many more.
Teachers can use this tool to create interactive quizzes and ensure knowledge retention over time. Moreover, different users can collaborate to create and review assessments. Their prices start from $39/month, and there's also a free trial to test the tool before deciding to purchase it.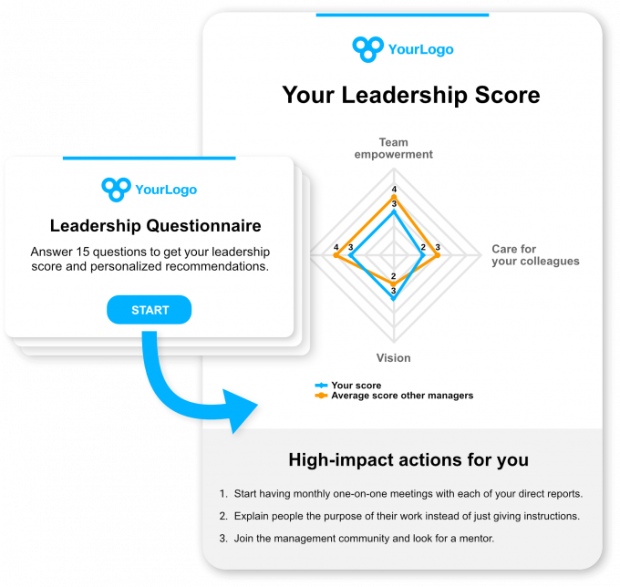 This platform is suitable for various organizations, such as government entities, businesses, educational institutions. It helps them with assessments, certifications, and licensure exams. It also provides them with different resources–such as blog posts and ebooks–on various assessment-related topics.
Whether it is an on-site or a remote assessment, ExamSoft ensures a controlled testing environment. Teachers can also use it to get insight into learners' performance, through both formative and summative assessments, and generate detailed reports.
In order to know more about their software and pricing, ExamSoft offers a customized demonstration that is tailored for the users' needs.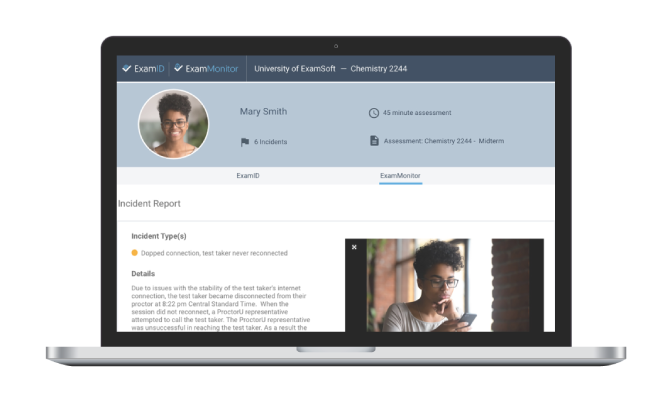 This is a more specialized tool for assessing learners' understanding of literature. It provides teachers with questions for various literary books and comprehensive reports for each learner. The platform is easy to use, can be synched with student information systems, and comes with free tech support.
ReadnQuiz offers 3 different packages with free trails for each one. The first package is the School Edition, and it starts at $325/month. The Classroom Edition starts at $50/month. And the Homeschool Edition starts at $30/month.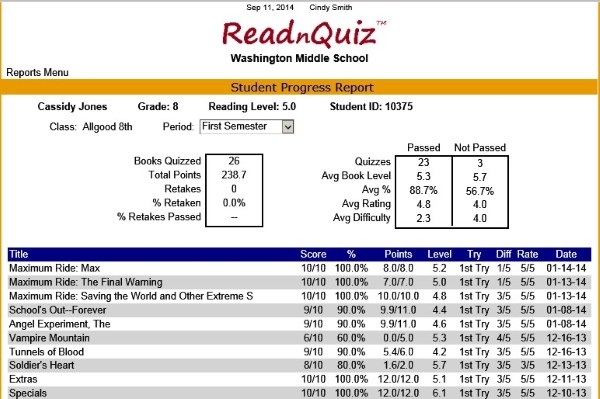 Augmented Reality
This is one cool way to bring learning to life and engage your students. With 2D, 3D, and even 4D discovery-based learning, subjects that the kids find difficult to understand become much more interesting and easier to grasp.
Using Augmented Reality tools makes computer-generated items appear as if they exist in real-time. All you need to do is provide the students with tablets that have the AR apps on them, let them point the camera at the object that the app recognizes, and an animation or a video will appear on the screen.
Designed for school students from pre-K to high school, this app provides teachers with hundreds of augmented STEM lessons. It also offers new content every month, preloaded assignments, and standard reporting.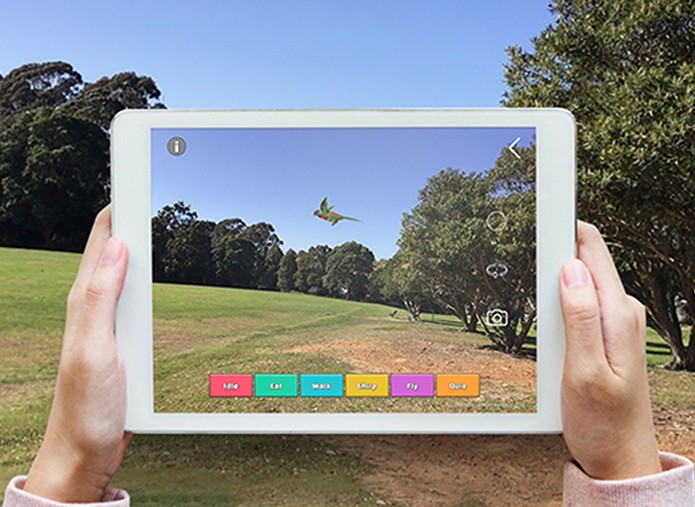 Writing might be hard for young learners, but it doesn't have to be. This app helps kids enjoy the writing process by displaying different animated characters and instructions on the page, which the kids then follow.
Narrator AR offers different fun activities where the educators can purchase each activity on its own or as bundles. These activities come with their own pages and QR code. The prices start from $3/activity to $7/bundle.
Imagine being amidst the events of a famous revolution or a war! This is what Experience Real History allows your students to do. With only a smart device and a reality board, they can see history unfolds, with realistic and accurate representation.
The app also offers lesson plans and assessments for educators. The pricing starts at $54.98, and goes up to $496.78, depending on the number of realty boards and cards.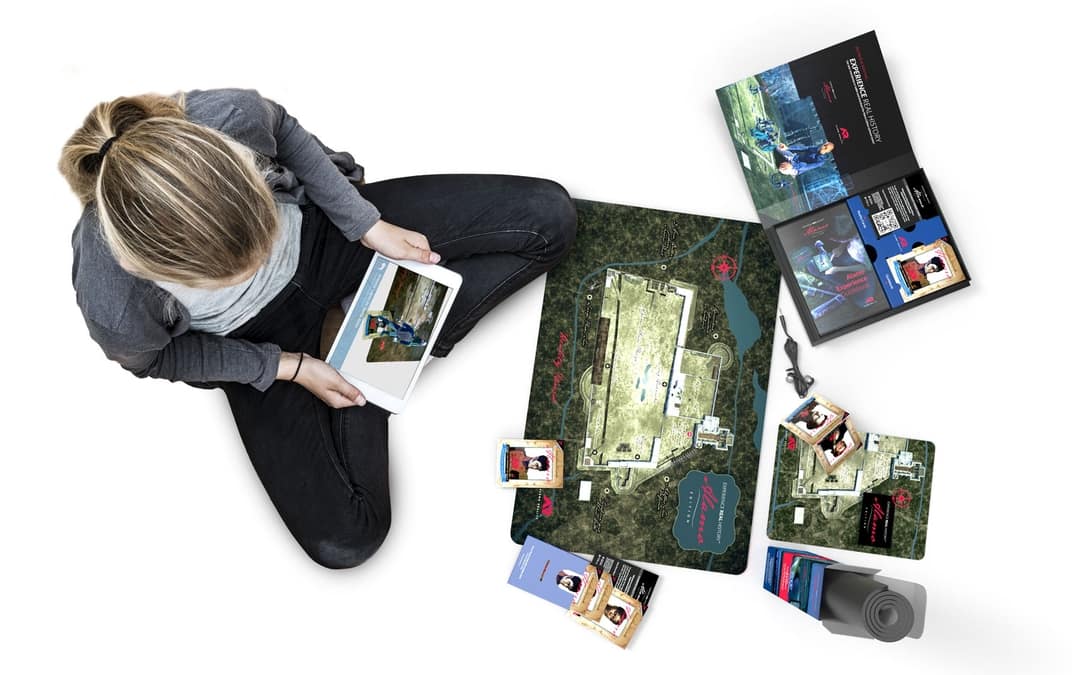 This app takes the teaching of science to kids to a whole new level. It offers two great learning experiences, Multiverse and Virtual-Tee, and the prices start from $32.95.
The first comes with posters for parts of the solar system, such as the Earth, Moon, and Mars, and there is also a free app that brings it all to life. The second is a t-shirt that enables students to learn about the human body. By pointing their devices at the t-shirt, they can explore the circulatory, respiratory, and digestive systems.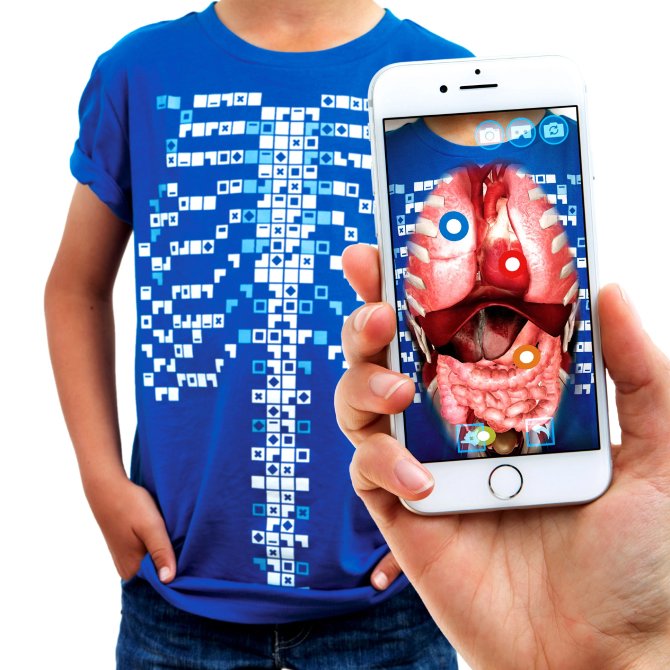 Unlike the previously mentioned apps, this one puts the users in the driver's seat by making them create their own augmented reality. This platform is user-friendly and doesn't require any coding experience.
Blippbuilder also offers to create the AR experience you imagine for you; so the sky is the limit! After the campaign is created, you can start sharing the QR code or URL, and anyone with a smart device will be able to use it.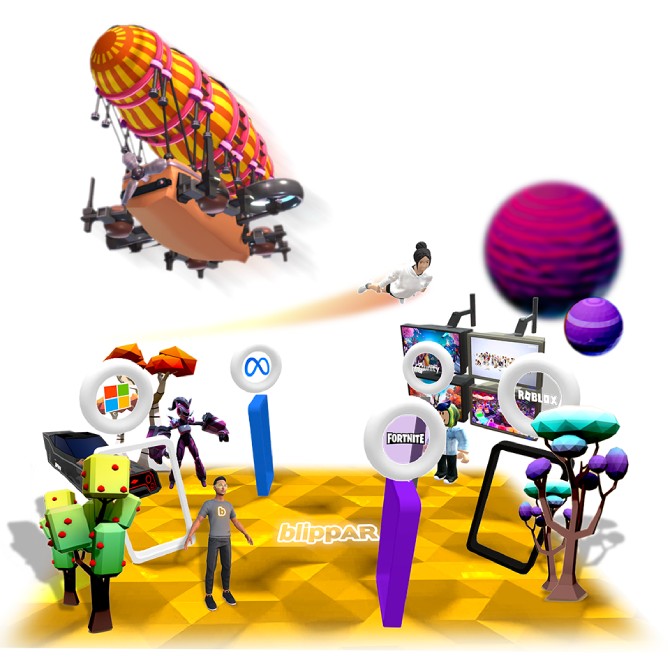 Educational Games
All kids (and most adults) love to play games. So what could be a better way to teach your students than to use educational games? Research shows that "gaming can create an engaging dynamic that inspires students to develop competencies and skills as they focus on the activities of the game."
From arts to astronomy, there are games for almost every subject and every stage. These games are going to instill the love of learning in your students and make your job much easier.
Time travel is now possible with this app, which lets students discover ancient civilizations such as the Roman Empire, Ancient Egypt, and the Medieval Ages. The graphics of the game are fascinating, with captivating imagery and colors. It is best suitable for kids aged 7 years and above.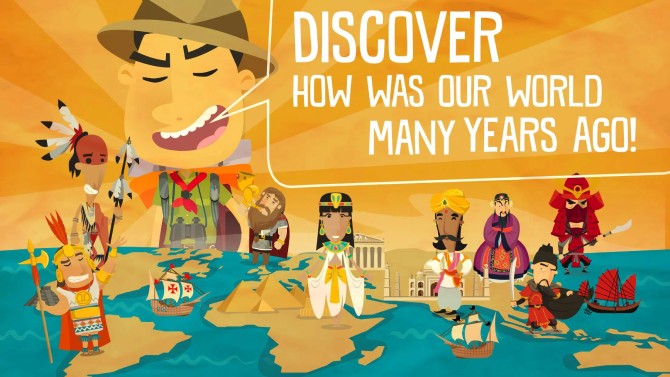 From age 6 to 16, kids get to enjoy learning Mathematics through this platform. The games and activities offered on it cover various concepts, from number sensing to statistics and geometry.
Not only that, but this game-based platform also helps teachers track the progress and performance of their students. With audio-reading of the text, hints in case of a wrong answer, and a mathematical glossary, learning becomes more self-driven for your kids.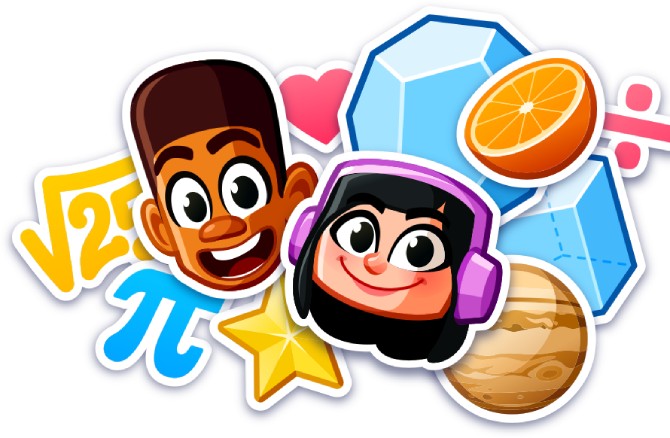 Who would have thought that a five-year-old kid would be able to learn how to code? Tynker now offers game-based coding courses for children aged from 5 to 14+. It has helped over 100,000 schools engage their students with coding, and empowered K-12 educators with many great computer resources.
Tynker also offers free professional development sessions for educators which include how to code with Tynker Blocks and text-based languages, pedagogical best practices, and game design. The prices of the courses start at $8.50/month for a 3-year coding mastery and certification plan and go up to $15/month for the quarterly plan.
This website is filled with different games, quizzes, and personality tests. Their aim is to educate children about various topics, from language and geography to Greek mythology and history. And the best part is, it's totally free.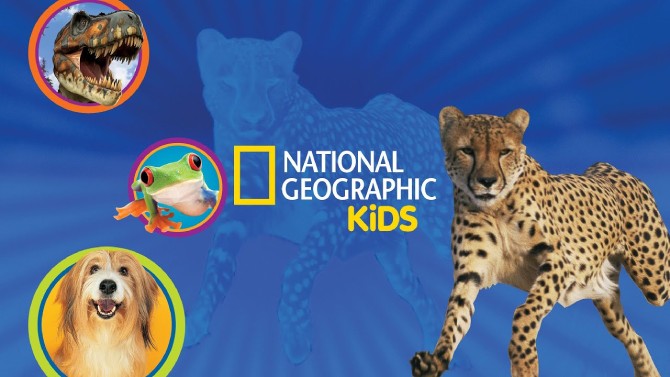 This award-winning educational series offers many apps that teach kids about science. It lets kids, ages 4+, explore the different and awesome aspects of the world. There are currently 12 apps in this series, including apps about the human body, plants, simple machines, homes, and many others.
There are also 7 "Digital Toys" apps that develop kids' creative thinking and problem-solving skills. Educators and parents can purchase each app on its own for $2.99, or buy the whole bundle for a discounted price.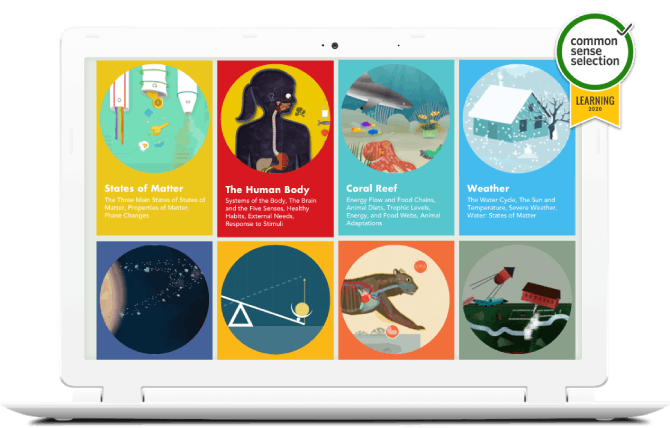 Communication Channels
Communication, whether with students or their parents, is key in learning. Teachers need to get in touch with them to facilitate the education process. To ensure that nothing goes wrong, there are many tools that educators can use, and we're going to explore them together.
This platform aims at connecting learners with people and tools that improve their skills. It is a free LMS that enables educators to manage online learning. The cool thing about Edmodo is that it is more like a social platform, which the students find fun to use.
Using this platform, not only can educators communicate with their students outside the classroom, but they can also post-assessments, organize book clubs, coordinate school events, and many more.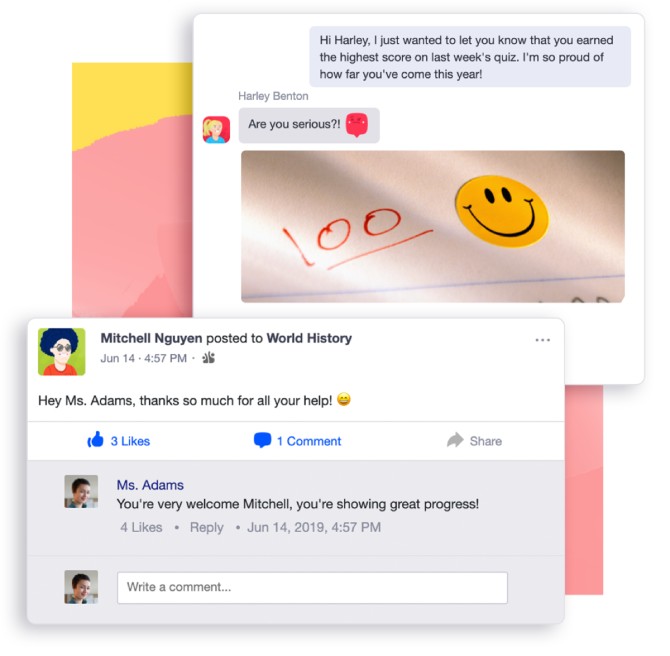 Bringing communities together and giving the students the learning experience they deserve is what ClassDojo is all about. It is a class communication platform for teachers, students, and parents, to share what is being learned in the classroom and at home. This can be done through video, pictures, and messages.
Available in more than 30 languages, ClassDojo is 100% free for schools and teachers. It is available on all devices: Android, iOS, Kindle Fire, and all computer devices. There are also various recourses for teachers to use, such as presentations, decoration packs, and training courses.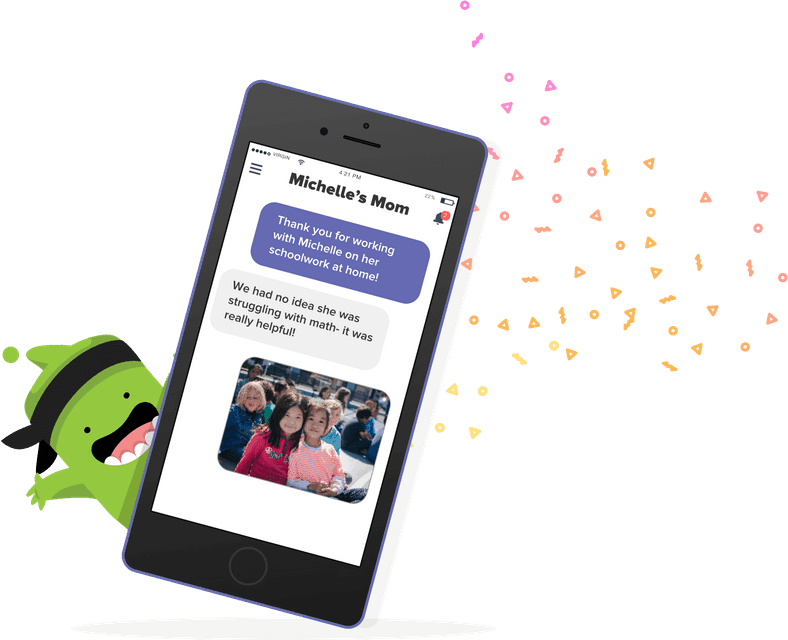 Text messaging is one of the easiest ways to reach people. And in order to protect teachers' privacy, Remind helps them communicate with their students without revealing their phone numbers. It offers a 2-way text message service to students and parents, free of any charge.
Not only does Remind mask phone numbers, but it can also schedule messages and automate translation into more than 90 languages. On top of that, it provides teachers with free resources which they can use to improve the communication process.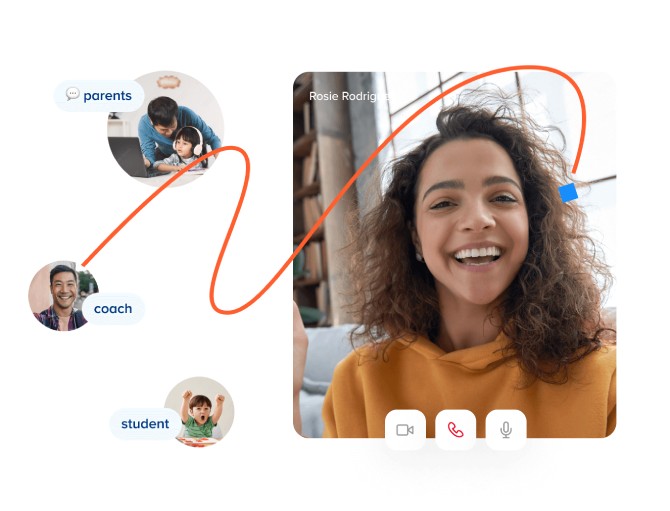 This free and user-friendly app facilitates communication between teachers and parents. Using the smart-messaging feature in this app, which is available on all devices, parents get to choose their preferred way of communication; they can receive text messages or emails.
Teachers can easily set office hours and keep their personal information private. They can also track who has read their messages and get automatic suggestions to send notes home to parents that are hard to reach.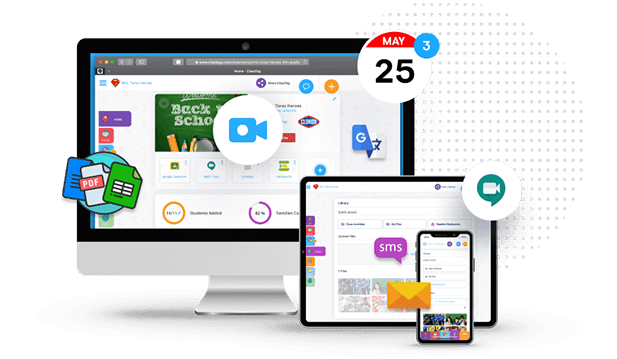 Many students find it hard to participate in class discussions. They might have questions that they keep to themselves because they're just too shy to ask. But this doesn't have to be the case.
GoSaopBox is a fun way to increase students' engagement in the classroom, especially the introverted ones. It is a web-based student response system that allows teachers to create events that students can join using an access code. The students can then submit replies online or from their mobile devices while staying anonymous or having their names displayed.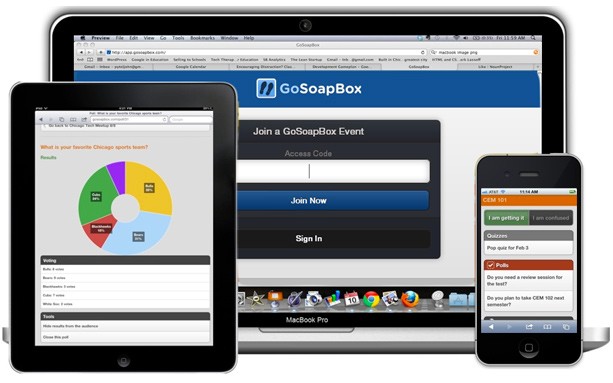 Creative and Interactive Content
The way information is presented to students has shifted a lot; textbooks and blackboards are no longer the only way to teach. Instead; the various available tech tools for teachers make learning much more fun and engaging.
Textbooks don't have to be boring! Using Kotobee, teachers can create ebooks that have many interactive elements, mini-apps, and multimedia. These books can be displayed on the web, desktop, mobiles, or tablets.
To make things easier for educators, Kotobee allows them to distribute the ebooks individually or collectively by using an internal library app. It also helps them collect reports for their students' activities, through Tin-Can API.
Creating interactive stories, where the reader gets to choose how the story ends, is very easy with this free tool. inklewriter helps authors focus on the writing while it keeps the story organized. This is a great way for teachers and students to mix creative writing with computer skills.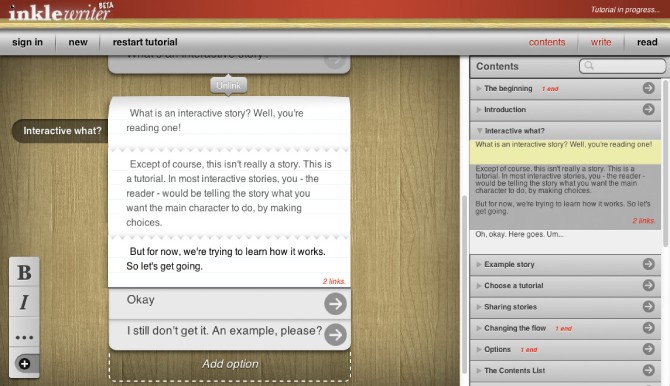 This is a unique language arts tool that focuses on visual storytelling. It provides young learners and writers with thousands of images and illustrations that inspire them to create comic books, flash fiction, and poetry. There are also more than 600 quizzes, lessons, and writing prompts that are designed by experienced educators and authors.
Based on the school curriculum, students can use Storybird to write art-inspired books. The price of this creative tool starts from $5/month, with a special discount for yearly school memberships.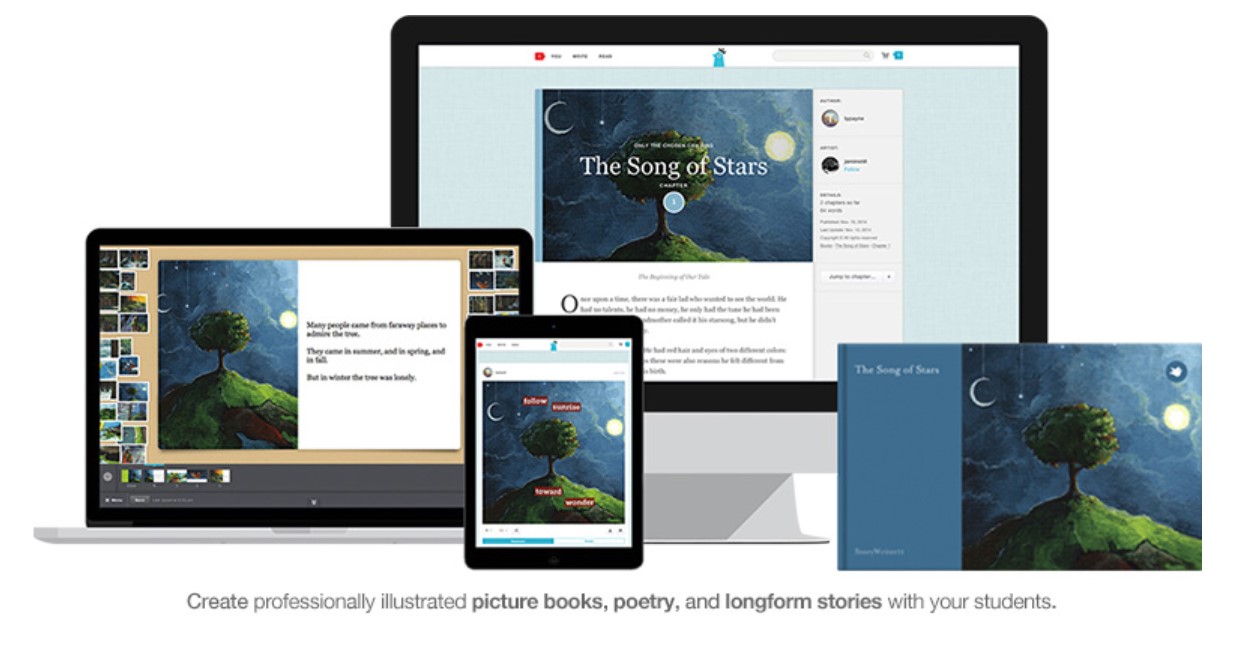 According to research, the majority of people are visual learners. That is why Edpuzzle is one of the really cool tools for the digital classroom. It enables teachers to easily edit videos and track their students' engagement.
All they have to do is choose a video from YouTube or upload their own, edit the video, and record their own voice to personalize it, then add questions throughout the video that students have to answer.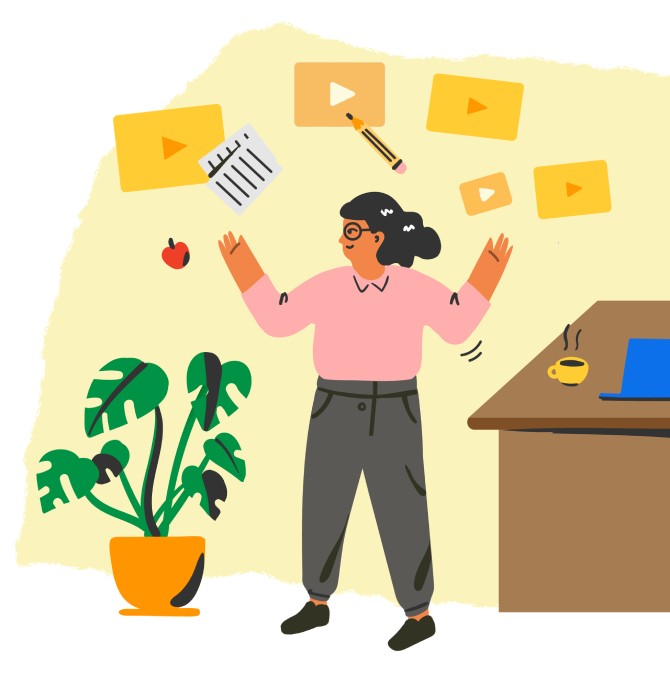 Social learning is becoming one of the best ways to educate the young generations, and that is exactly what Flipgrid is all about. It provides a free video discussion app that enables students of all ages and backgrounds to engage in meaningful conversations and connect with others.
Teachers can simply start a discussion by creating a group and a topic, then sharing it with their students. The students can then participate by recording their responses, editing the video with a lot of fun editing tools, then submitting it.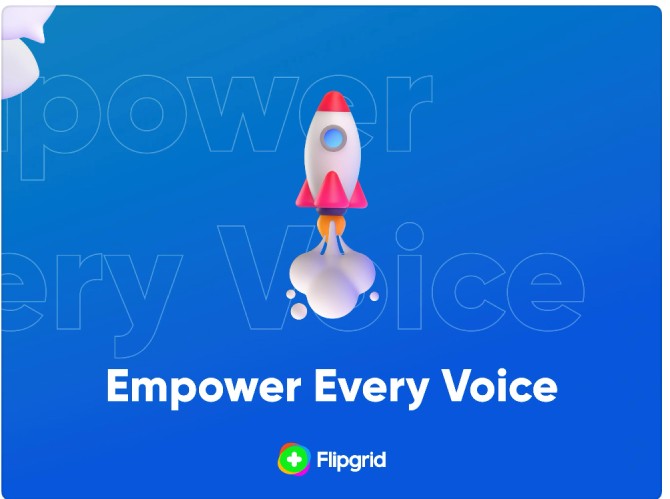 Final Thoughts
Making use of technology is essential in today's classroom. Thankfully, the tools that are currently available make the educators' job much easier, and the educational process more enjoyable for the learners. So get started today with some of the best tech tools for teachers mentioned in this article, and help your students achieve their full potential.
.
Read More
7 Engaging Elearning Gamification Strategies
10 Ways to Improve Hybrid Learning in the Classroom