Best LMSs for Schools in 2023
It's no secret that technology is transforming the educational scene nowadays, and one of the tools that play an important role in this transformation is Learning Management Systems (LMSs). The various LMSs for schools out there provide comprehensive platforms for managing course materials, assignments, and communication between students and teachers. These platforms make it so much easier for educators to keep track of academic progress and streamline administrative tasks.
But with so many LMS options available on the market, it can be overwhelming to determine which ones are the most effective for your educational needs. That's why we've compiled a list of the best LMSs for schools in 2023, taking into account factors such as ease of use, affordability, and features that are specifically designed for the needs of K-12 education.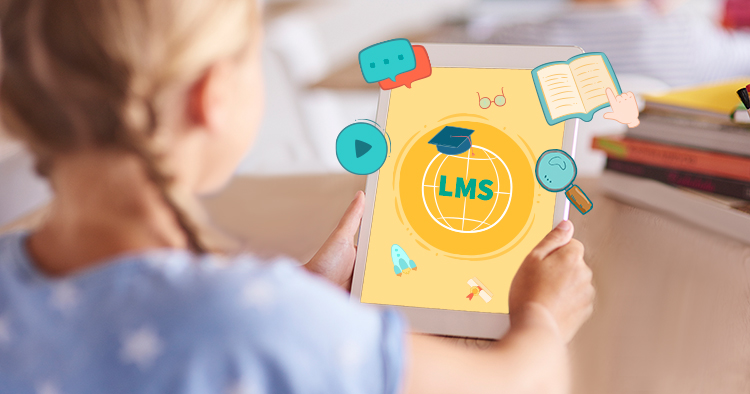 Table of contents:
The Main Criteria of a Good LMS
Best 10 LMSs for Schools in 2023:
What Is an LMS?
Briefly speaking, an LMS (short for Learning Management System) is a platform that allows teachers and administrators to manage online learning activities, such as delivering course materials, creating and grading assignments, and facilitating communication between students and teachers. Think of it as a centralized hub for all things related to online learning.
With an LMS, teachers can create and share multimedia content, track student progress, and provide feedback, all in one place. Students, on the other hand, can access learning materials, submit assignments, and collaborate with peers and teachers from anywhere with an internet connection.
For more information on LMSs, read this article: What Does LMS Mean and How to Use It
What Are the Benefits of LMSs for Schools?
LMSs have become an essential tool for modern schools as their benefits extend beyond being just a convenient tool for educators. Here are some of the key advantages that LMSs bring to education, whether it's an in-person, virtual, or blended learning environment:
Organizing the learning material in one location, which makes it easier to track and update.
Offering a more interactive and engaging experience for students, which in turn improves the quality of the learning process and outcomes.
Enabling limitless access to course materials and collaboration with classmates and teachers from anywhere, at any time.
Reducing printing and distribution costs for traditional classroom materials, while also minimizing the environmental impact of education.
Providing deeper insights as they offer data and analytics on student learning behavior, engagement, and achievement.
Adding flexibility and allowing students to learn at their own pace, and teachers to adjust their teaching methods whenever needed.
Allowing educators to create a more personalized learning experience based on each student's engagement and progress.
How to Choose the Best LMS for Your School?
Choosing the best LMS for your school is essential to ensure the success of your online learning programs. While there are numerous LMSs available on the market today, selecting the right one requires careful consideration of several factors. Here are the main criteria of a good LMS that you should keep in mind when making your selection:
Ease of Use: You need an LMS that is easy to use for both teachers and students. It should have a user-friendly interface and intuitive navigation. It might also offer tutorials and guides to help you get started.
Customizable Features: This means that the LMS allows you to tailor it to your specific needs and preferences. It should have a high degree of flexibility and personalization, such as changing the layout, colors, logos, and fonts. You should also look for an LMS that has a variety of plugins, extensions, and add-ons that you can use to enhance its functionality.
Integration: The LMS you choose should integrate with other tools and platforms that you use, such as SIS (Student Information System), CMS (Content Management System), email, video conferencing, etc. Moreover, it should support common standards and formats, such as SCORM, LTI, and xAPI.
Mobility: To be convenient for both educators and students, your LMS should be accessible on different devices and browsers, by having a responsive design or a mobile app. You can also choose whether it works offline (a desktop LMS) or if it needs an internet connection (a cloud-based LMS).
Privacy and security: Before selecting a certain LMS, try to find out how it protects your data and complies with relevant regulations, such as GDPR. Does it have encryption, authentication, backup, and recovery features? Does it allow you to control user roles and permissions?
Reliability: Another indication of a good LMS is its performance; it should be stable without having low uptime and high downtime. There should also be technical support available in case you face any issues.
Customer Support: A good LMS provider should offer training and support to help you implement and use it effectively. There should also be online resources such as webinars, forums, and FAQs. Optimally, they should also offer live chat, phone, or email support.
Cost-Effectiveness: Choose an LMS that offers good value for money and fits your budget. It should have a transparent and flexible pricing model, such as per user, per course, or per feature. You should also factor in the costs of installation, maintenance, updates, and upgrades.
Best 10 LMSs for Schools in 2023
Now let's dive right in and explore the leading LMSs available today. In this comprehensive list, you'll find detailed information about each LMS, including its key features, pricing, and operating system compatibility.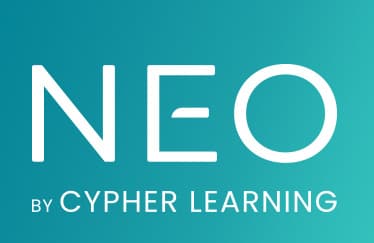 With several awards for being one of the top EdTech tools (including awards from Forbes and Brandon Hall), this cloud-based LMs offers multiple solutions for various industries, including education. Their LMS for schools is called NEO LMS, which provides a wide range of features such as customizable dashboards, gamification, and mobile apps.
Key Features

Graphical dashboards: Customize your home and class dashboards with widgets and welcome messages. You can also access your profile page and the public profiles of other users through this dashboard.
Instructor-led, self-paced, and blended classes: Create different types of classes to suit your teaching style and goals. Add class templates, syllabi, certificates, prerequisites, and drip course content.
Class catalog: Students can browse and enroll in classes offered by third-party providers such as Go1 and Udemy. You can also display paths, bundles, subscriptions, and digital media in the catalog.
Mobile learning: Download NEO mobile app from Google Play and App store, and enjoy the offline learning mode. Moreover, you can customize this app with your institution's brand theme and logo.
Modern HTML editor: Create engaging content for your classes with an HTML editor that supports image editing, equation editing, spell check, web conferencing, PDF embedding, audio and video recording, and more.
Multiple types of questions: Enrich your quizzes with different question types such as true/false, multiple choice, fill-in-the-blanks, hotspot, and more. You can also use question banks, competencies, feedback, scoring, and timers.
Gamification: Award students with points and badges using class games to make learning fun. Use leaderboards and levels to motivate your students.
Personalized learning: Use adaptive learning to customize student content based on their goals and performance. You can also use mastery levels and learning paths to guide them through the educational process.
Collaboration: Chat with students and faculty members in public or private groups. Moreover, you can use forums, blogs, wikis, polls, surveys, portfolios, and web conferencing tools.
Analytics: Get insights on classes, assignments, and students in an instant, and use reports and dashboards to monitor progress and performance.
Integrations: Integrate CYPHER Neo LMS with other tools and platforms that you use, such as Google Workspace, Microsoft Office 365, and Zoom.
Price: CYPHER NEO offers different plans based on your needs. In order to get a quote, you can contact their sales team by calling them directly or scheduling a demo to know more about their platform.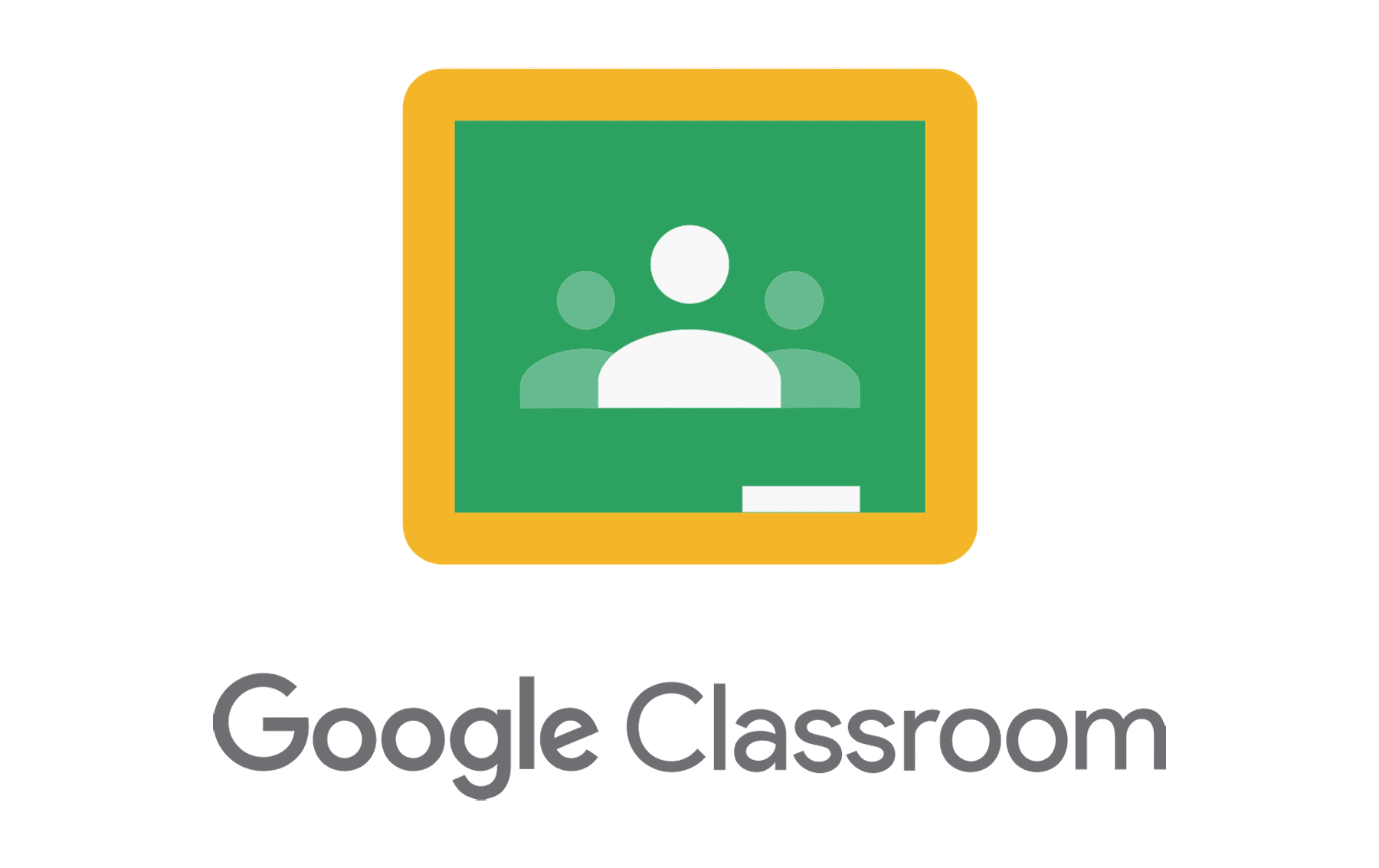 If you are looking for a free LMS for schools, then you should certainly consider Google Education Fundamental. This cloud-based platform is a simple and effective way to create and manage online learning experiences for your students. Moreover, it supports multiple languages. This makes it widely used by schools and educational institutions around the world, from K-12 to higher education.
Key Features

Streamlined communication: Communicate with your students and colleagues through posts, comments, email, and Google Meet. You can also send announcements, reminders, feedback, and students' grades.
Easy assignment creation and distribution: Assign work to your students using Google Docs, Slides, Forms, and other tools. Reuse or modify existing assignments from your class or other teachers.
Paperless workflow: Collect and grade student work online, without any need for printing or scanning anything. Use rubrics, originality reports, and comment banks to provide consistent and constructive feedback.
Classroom organization: Organize your classes into topics and modules. Use the classwork page to view and manage assignments, and the calendar to keep track of deadlines and events.
Integration with other apps: Connect Classroom with other Google apps, such as Drive, Calendar, Gmail, and Meet. Utilize add-ons to integrate Classroom with other educational apps and tools.
Mobile learning: Use Classroom mobile app for Android and iOS to connect with your students, create classes, and post announcements. Just make sure you have Google Docs, Slides, and Sheets on your phone to be able to use the app effectively.
Price

The Fundamental License of Google Classroom is free, with 100GB of storage and an unlimited number of users.
The Education Standard License, which comes with additional features, starts from $3/student/year.
The Teaching and Learning License costs $4/liscence/month.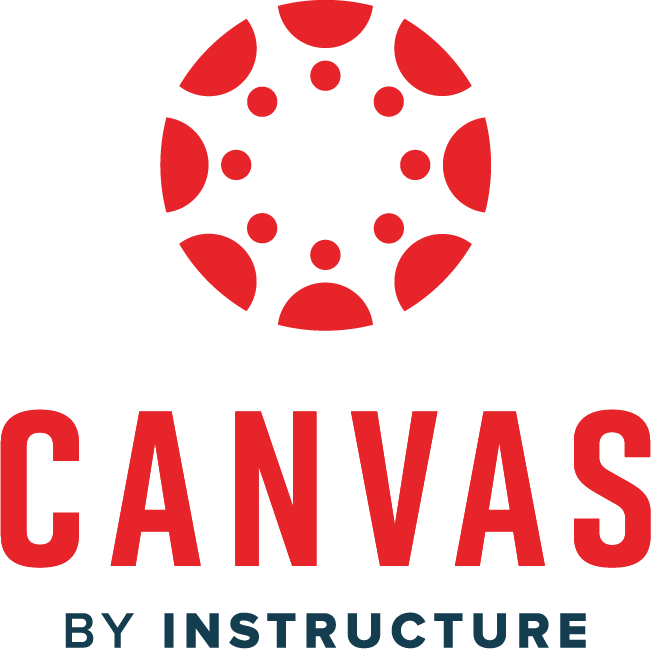 Chosen by Forbes as the best LMS for Schools, Canvas offers teachers a wide range of features that facilitate the learning process. It is a flexible and scalable solution that can be used for different types of educational institutions, such as K-12 schools, higher education institutions, and vocational education providers. It's also great for in-person, remote, and blended learning environments. Besides being flexible and easy to use, it has great customer support that works on solving any issues as they arise.
Key Features

User-friendly interface: Enjoy the simple and intuitive design that makes it easy to use for both teachers and students. In addition to that, Canvas has a mobile app that works on any device and browser.
Open and extensible platform: Canvas supports custom integration with your SIS. In addition to that, it supports open LTI integrations with your favorite education apps (such as G Suite, Microsoft Teams, Adobe, and many more). You can also use its APIs to build your own tools and features.
Engaging and personalized learning: Create interactive and multimedia content for your courses, such as videos, quizzes, and discussions. Moreover, it allows you to offer personalized learning paths, feedback, and support for your students.
Powerful analytics and reporting: Get access to data and insights on your courses, assignments, and students. And adjust your teaching methods by monitoring student progress, performance, and engagement.
Active and connected community: Canvas LMS is powered by one of the largest, most active, most connected educator communities. It also offers access to online resources, webinars, forums, FAQs, and more, to learn from other Canvas users and experts.
Price

Canvas has a free plan that has limited storage (500 MB/course, 50 MB/user).
To know more about Canvas paid plans, you can get in touch with their sales team to find out the best quote for your needs.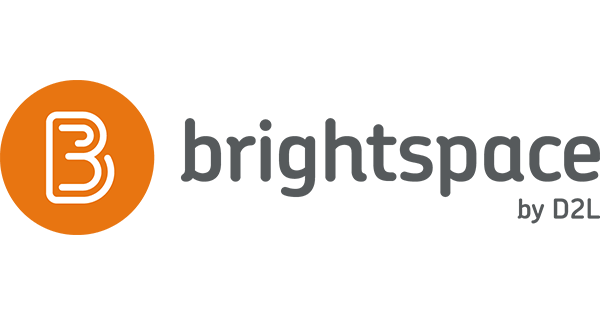 Described as flexible and intuitive, this LMS is great for gamification and video notes, where educators can record and share videos or explanations and add them to their learning courses. It can be used in blended learning as well as virtual learning to enhance the educational process. Besides getting the 2022 Gold Brandon Hall Excellence in Technology Award for Best Advance in Technology Innovation, D2L has been winning several other awards since 2010 till today.
Key Features:

Course design and development: Create courses that align with your learning objectives and outcomes with D2L LMS creation tools. Use templates, widgets, themes, and drag-and-drop functionality to customize your course layout and appearance.
Mobile learning: Optimize common learning tasks with Brightspace Pulse mobile app for Android and iOS. Enhance productivity for users on the go while providing a comprehensive learning experience.
Integration with 3rd-party tools: Integrate D2L Brightspace LMS with your SIS and other tools and platforms, and use its APIs to build your own tools and features.
Assessment and feedback: Develop and manage various types of assessments, such as quizzes, assignments, rubrics, and surveys. And provide timely and meaningful feedback to your students using text, audio, video, or annotations.
Collaboration and communication: Facilitate communication and collaboration among your students and colleagues using tools such as discussions, blogs, groups, portfolios, and web conferencing. Send announcements, notifications, and messages to your course participants.
Accessibility and inclusion: Create accessible and inclusive learning experiences for all your students, regardless of their abilities or preferences.
Learning analytics and insights: Access and analyze data on your courses, activities, and learners using dashboards, reports, and visualizations.
Operating System

Windows
Mac
Linux
iOS
Android
Price

D2L offers a free trial for up to 30 days that come with pre-loaded courses and the ability to create courses.
Contact D2L's sales team to know more about their paid plans.

Moodle is another free, fully customizable open-source LMS that can be downloaded and installed on any server. You can also get help setting it up, customizing it, and hosting it through one of their partners. Moodle LMS enables educators to create their own private website and fill it with courses, and it can be easily modified to meet different educational needs. And besides its flexibility, it is safe and secure, ensuring the protection of the learners' privacy.
Key Features

Customizable and extensible platform: Moodle LMS can be customized and extended with plugins, themes, and integrations with other tools and platforms. You can also use its APIs to build your own tools and features.
Accessible learning: Use the downloadable Moodle LMS for desktops with various operating systems, including Windows, Mac OS, and Linux. It's also accessible on mobile devices through its customizable application for Android and iOS.
Progress tracking: Monitor the progress and completion of learners and teachers with various options such as activity completion, course completion, competencies, grades, badges, and reports.
Convenient file management: Drag and drop files into your courses from various cloud storage services, such as OneDrive, Dropbox, and Google Drive.
Manage user roles and permissions: Address security concerns by defining roles to specify and manage user access. You can assign different roles to different users such as students, teachers, managers, and guests. You can also create custom roles and permissions according to your needs.
Prompt notifications: Use this feature to alert users on new assignments and deadlines, forum posts, and private messages.
Bulk course creation and easy backup: Add courses in bulk using a CSV file or a template, and use the backup and restore tool to secure large courses with ease.
Multilingual capability: View course content and learn in your own language, or set up your course for multilingual users and organizations. You can use the language customization tool to modify any language pack or create your own. You can also use the multi-lang filter to display content in multiple languages within a single course.

Operating System

Windows
macOS
Linux
Android
iOS

Price: Moodle is a free open-source LMS that can be downloaded and used without paying any license fees.

This widely used cloud-based LMS (with over 7 million students worldwide) supports different learning models, such as live, hybrid, and distance learning. It is part of the PowerSchool Unified Classroom solution that simplifies teaching and learning by providing teachers with the right tools to deliver whole-child instruction. Moreover, its various tools and features allow educators to create a more personalized learning path for each student.
Key Features

Instructional tools: Create and manage course content and assignments using dynamic content creation tools and text editors. Align your content and assessments with standards and learning objectives.
Communication and collaboration: Allow your educators and learners to communicate and collaborate in real-time using tools such as messages, announcements, blogs, calendars, discussions, groups, wikis, and shared resources.
Assessment management: Create and administer assessments for your students using tools such as quizzes, tests, surveys, portfolios, and rubrics.
Analytics: Teachers and administrators can monitor and analyze student performance and engagement using tools such as dashboards, reports, and data visualizations.
Mobile learning: Let your students learn on the go through Schoology mobile applications for Android and iOS.
Integration with third-party educational technologies: Integrate Schoology LMS with various external tools and platforms such as Google Classroom, Nearpod, BrainPOP, and many more. You can also synchronize data between your Student Information Systems (SIS) and the LMS.
Price: If you're interested in purchasing a license for Schoology LMS, contact their sales team to know more about their prices

Designed for both K-12 and higher education, this cloud-based LMS can run on any device, making the learning and teaching process more accessible for both educators and learners. With a single sign-on, users can find all the learning materials in one place. Moreover, its user-friendly interface allows for smooth communication and collaboration between users.
Key Features

Personalized learning: Tailor instruction to each student's needs, interests, and goals using tools such as playlists, mastery paths, rubrics, and standards alignment.
Mobile learning: Access itslearning LMS on any device, anytime and anywhere using the itslearning app or a web browser.
Cloud integration: Use Google and Microsoft Office 365 apps to build, assign, and grade within itslearning LMS.
Interactive resources: Utilize multimedia tools such as videos, podcasts, games, and simulations to enhance the learning process.
Learning objectives: Create and manage learning objectives for your courses and link them to content and assessments. You can also track student progress and mastery of the objectives.
Gamification: Use gamification features such as badges, leaderboards, and rewards to motivate and engage your students.
Accessibility: Access itslearning LMS in different languages and with different accessibility options such as text-to-speech, contrast, and font size.
Security: Manage user roles and permissions to ensure data privacy and security.
Price: Even though itslearning doesn't offer a free trial, its pricing model is flexible and depends on the users' requirements. To know more about their fees, you can get in touch with their sales team.
Unlike the other LMSs we've listed so far, MasterStudy is in fact a WordPress Plugin. It's an open-source LMS that is fast, easy to use, and designed to deliver a great learning experience. While it isn't a stand-alone LMS, it can be integrated with any WordPress website and customized to meet users' educational needs. So if you are looking for a powerful, easy-to-use, and affordable LMS, then MasterStudy is a great option.
Key Features

Course creation: With a simple drag-and-drop course builder, you can create online courses by adding lessons, quizzes, assignments, videos, images, and graphs.
Users management: Assign your students to courses and review their performance. You can also add co-instructors to help manage your users.
Communication: Communicate with your users through direct messages, announcements, and email notifications
Advanced quizzes: Create different types of questions (including true/false, multiple choice, matching, and fill-in-the-blanks), and set time limits, passing grades, and retake options.
Page builders: Use popular page builders, such as Elementor, WPBakery, and Divi Builder to design your courses and lessons. Or use MasterStudy's own page builder with pre-made templates and widgets.
Integrations: Integrate your courses with 3rd-party educational and communication tools and services, such as Zoom and Google Classroom.
Mobile learning: Use MasterStudy's mobile app to deliver your courses on iOS and Android devices.
Price

MasterStudy offers a free starter plan with limited features.
The paid plans start from $59/year and go up to $300/year, with a 15-day money-back guarantee.

Blackboard Learn is known for its robustness and scalability, serving institutions of all sizes. It continues to evolve with regular updates and enhancements to meet the changing needs of online education. As a cloud-based platform, it has a variety of features for creating, delivering, and managing online courses.
Key Features

Course creation: Enrich your online courses with multimedia elements, such as videos, audio, and images.
Assessment tools: Use tools like assignments, quizzes, discussions, and journals to assess and engage your learners.
Course management: Use the course calendar, grade book, announcements, and notifications to manger your courses.
Analytics: Track your learners' progress and performance with analytics and reports.
Mobile app: Allow your users to enjoy an engaging learning experience on the go through Blackboard mobile application for Android and iOS.
Collaboration: Foster collaboration and communication among your learners and instructors, by using tools like groups, blogs, wikis, and web conferencing.
Integration: Integrate your courses with various external tools and services, including Google Drive, OneDrive, and Dropbox.
Accessibility: Make your courses inclusive for all learners by using features like Blackboard Ally, which provides alternative formats and feedback for your content. You can also use tools like immersive reader, text-to-speech, and keyboard navigation to enhance the accessibility of your courses.
Price: The pricing for Blackboard Learn LMS can vary depending on factors such as the size of the institution, the number of users, and the specific requirements of the implementation. To get a quote based on your educational needs, you can contact their sales team.

Designed specifically for schools, Skolera offers educators a wide range of tools that support effective teaching processes. It provides a comprehensive and user-friendly LMS solution for schools, enabling efficient course management, effective communication, and personalized learning experiences.
In addition to that, Soklera's features are tailored to meet the unique needs of educational institutions and promote collaboration, engagement, and academic success. And as a cloud-based LMS, it runs on any device with an internet connection, including mobile devices.
Key Features

Smart course control: Create and deliver courses, assignments, and quizzes with a simple drag-and-drop interface.
Student badges and rewards: Motivate your students with badges that acknowledge their achievements.
Live feeds: Parents can follow up on their children's progress, the latest school activities and announcements, receive important notifications, and communicate with teachers and school staff.
School management: Manage and control all aspects of the school, such as student affairs, finance, human resources, timetable, transportation, library, and inventory.
Assessment tools: Create online exams with different question types, including multiple choice, true/false, matching, fill in the blanks, and more.
Gamification: Gamify your courses with points, levels, leaderboards, and badges. Create challenges and quests for your students to complete and earn rewards.
Analytics: Monitor your students' progress and performance with analytics and reports to identify learning gaps and provide feedback and intervention.
Price: The pricing of Skolera LMS depends on the number of students. To get an accurate quote, we advise you to contact their sales team.
Enrich Your LMS with Interactive Courses
Now that you have a good idea about the different LMSs out there, it's time to learn how to enhance them with some powerful educational tools. This can simply be achieved by integrating your LMS of choice with course creation software, such as Kotobee.
By supporting SCORM, LTI, and the widely-used Tin Can API, Kotobee Author allows for seamless integration with various LMSs, which opens up new possibilities for educators to enhance the learning material with engaging interactive digital content.
Here's all you need to do:
Sign up for a free account on Kotobee website.
Choose a design template or create a course from scratch.
Add your content, including text, images, videos, and audio files.
Insert interactive elements such as quizzes, assessments, and games to engage learners.
Preview your interactive course on different devices and make any necessary edits.
Export your course to any of the 12+ formats available, including Epub, ebook apps (desktop or mobile), or SCORM packages, and integrate it with your organization's learning management system (LMS) through Scorm, Tin Can xAPI, or LTI.
If you would like to know more about using Kotobee to bring life to your classroom, schedule a live demo with one of Kotobee's experts!
Final Thoughts
As the world of education evolves, Learning Management Systems (LMSs) have become invaluable tools for schools in delivering effective and engaging learning experiences. And now that we've explored the top LMSs for schools in 2023, it's becoming evident that these platforms offer a variety of features designed to enhance collaboration, streamline administrative tasks, and foster personalized learning.
Choosing the right LMS can unlock a world of possibilities for your educators and learners. From seamless course management to interactive content creation, these platforms can empower you to create dynamic virtual classrooms where students can thrive. With features like progress tracking, assessment tools, and real-time communication, LMSs bridge the gap between physical and digital learning spaces, ensuring that no student is left behind.
.
Read More
25 Amazing Digital Tools for the Classroom
Interactive Journals for Students: How to Create and Use Them Effectively