Successful Book Launch Tips and Tricks for First-Time Authors
The wait is over and your book is about to get published, congratulations! Now it's time to create a buzz and let everyone know about this great event; but how exactly can you do that? You need to first create a successful book launch strategy to ensure your book gets the exposure it deserves.
To achieve this, you need to plan carefully and understand what goes into the book-launching process. And that's exactly what we will explore in this article.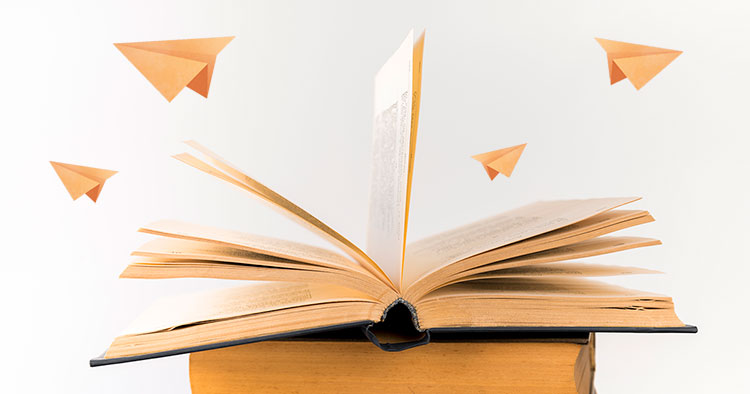 What Is a Book Launch?
The term "book launch" refers to an event, or multiple ones, that celebrates the release of a book as part of its marketing plan. When done right, this launch can help create a buzz and increase exposure for both you as an author and your book. In turn, this can lead to increased sales and more publishing opportunities.
We will explore what the book launch process includes in detail throughout this article, but here is a glimpse at some of the things accomplished authors have done to ensure a successful launch:
Online book promotions and social media campaigns
Book tours (including book signing and readings)
Book giveaways
Email marketing campaigns
Collaboration with other authors and bloggers
Why Should You Have a Book Launch?
While planning a book launch might seem daunting to some authors, it can have huge benefits that might not be achieved otherwise. Here are some of the things that it can help you with:
Boost sales: A successful book launch can hugely increase initial sales. The buzz you create around your book can attract more readers and thus help you generate more revenue.
Connect with your audience: Holding a book launch event is a great way to meet your audience and strengthen your relationship with them. Those who have come across your work online can feel better connected when they meet you in person. This way, you can address any questions they might have and get some constructive feedback from them.
Meet potential readers: Not only is the book launch an opportunity to meet your audience, but it is also a chance to meet potential readers and make them aware of your new book and your writing in general. Those readers could then spread the word about your work, thus attracting a larger audience.
Attract media attention: The exposure you want to get from your book launch shouldn't be limited to potential and current readers; you also want to attract media attention so you can get book reviews and interviews, and maybe even get featured in magazines, blogs, or podcasts.
Build an author following: If you want to expand your fan base and strengthen your author brand, then the book launch could be a great opportunity to do just that. The key to succeeding in this is to engage with your audience during the launch events and on social media so that they feel more connected to you and your work.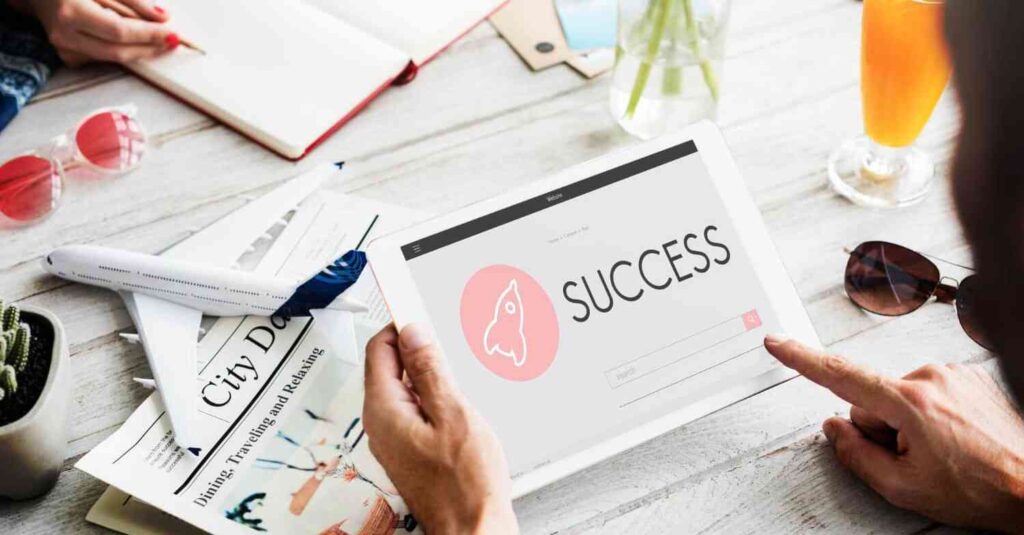 How to Plan a Successful Book Launch
If this is your first book, then you might be overwhelmed with anxiety trying to think of everything you need to do to ensure its success. Well, there is no need to worry; all you need is a detailed plan, and that is what we are going to help you with throughout this section.
To make things easier for you, we have divided the book launch process into three main phases: pre-launching, the book launch event, and post-launching. We have also prepared a downloadable book launch checklist for you to ensure that you've got everything covered.
Book Launch Checklist: Download Now
Preparing for the Launch
This is probably the most important phase of all; here is where all the planning takes place and the success of your launch is determined. And while it might seem a bit too much, it is really simple when you break it down into actionable steps and take care of each of them individually. So let's go over these steps together.
Establish an Online Presence
The first thing you need to do before your book launch is make it visible online by creating a special landing page for it. If you have an author website, then you can create a page for your new book there. On this page, you can include a brief book description, the book cover, any testimonies you've collected from beta readers or early reviewers, along with all the related information (such as the launch date, publisher, price, etc.).
You can use this page to add an email sign-up form so that readers can subscribe to any upcoming news about your book. To build some excitement, try offering a free sample (maybe a chapter or two) of your book. After the launch, you can link to all the platforms from which your book can be bought.
Create a Buzz
You need to come up with a detailed book launch marketing plan to help spread the word about your book and attract potential readers. This plan can include many things, such as:
Social Media: Almost everyone is on social media these days; that's why it is a good place to start your marketing campaign. Whether it is Facebook, Twitter, TikTok, or any other platform, you want to grow your audience and create anticipation. You can do this by using relevant hashtags, joining related groups, or utilizing paid ads.
The reason why you should start working on your social media campaign early is that it might take some time to see results. Even though these platforms can be highly competitive, if you are persistent enough and know how to advertise right, you'll be able to reach your target audience and start your book launch process on the right foot.
Newsletter: If you already have subscribers to your newsletter, then you should make use of it and prepare a number of emails announcing your book launch. Just make sure not to spam your subscribers with repeated versions of the same email; instead, get creative with how you create and design these newsletters.
For example, you can send an email with a teaser about your book, then another one giving a brief glimpse into the book and maybe a back story of how it came to life, and a final one announcing the book launch event date and venue.
Media Outreach: Another way to create a buzz around your book launch is by reaching out to various media outlets. Try contacting magazines, book review websites, YouTubers, bloggers, or other authors who might be interested in giving your book a shout-out. The important thing is to choose media outlets that your target readers are likely following. Email finder tools can help you obtain email addresses for relevant media contacts
Organize Your Book Launch Team
Before holding the book launch event, you need to rally some troops that would leave positive reviews and get your book online traction. This is what is called the "book launch team". These people could be family members, friends, or some of your established fan base, and their main mission is to write reviews on various websites, including Amazon, LinkedIn, Goodreads, and other social media platforms.
If you don't have these people, then you need to find readers who would genuinely review your book without being biased. How can you do that? Well, we have written a full guide on how to get book reviews that you can check on our blog. But to make it easier for you, take a look at these pointers:
Send an advance copy to your most loyal followers.
Contact reviewers of similar titles.
At the end of your book, include an invitation for your readers to review it.
Join online book communities and spread the word about your book.
Make a Book Trailer
This isn't necessary, of course, but it can help your book stand out from the crowd. In this age of scrolling through stories and reels, creating a short video telling the story of your book can reach a far wider audience. In addition to that, you can use this video on various platforms, including social media, your author website, and your book's product page. Here's what you need to cover in this video:
Tell the story of your book (rather than try to sell it).
Use a cliffhanger that leaves your target audience hooked.
Include a CTA (call to action), directing viewers to your book's landing page or your website, and announcing the launch date.
Make use of imagery and sound effects to match the tone of your book.
Write a Press Release for the Book Launch
The reason why you should write a press release is that it might lead to interviews and mentions in magazines, newspapers, or blogs. But for it to have this effect, it should be well-written to grab the attention of potential readers.
Here's how this book launch press release should go:
Start with your contact information, including name, email address, and website.
Mention the launch date.
Write a captivating title–keep it short yet catchy.
Include one or two paragraphs highlighting the main idea of the book and some information about the author.
Add a quote from the author (or endorsements from book reviewers if available).
Attach a high-quality picture of the book cover.
End with a short author bio.
Planning the Book Launch Event
With good planning, this event can be a great opportunity to leave a good impression on your audience and contribute to the success of your book. So instead of worrying about how you can pull it off, consider the following steps and book launch party ideas that will help you stay organized and guarantee a successful event.
Pick the Venue
Before choosing a date for your event, you need to first find a suitable venue. This place needs to be quiet (so that your audience can hear your speech), spacious (to accommodate a large number), and accessible so everyone can easily reach it. Here are some of the places that would make a great venue for your book launch party:
Bookstores
Public libraries
Coffee shops/restaurants
Art galleries
Museums
Hotel/community halls
This is optional, but you can try and find a caterer for your launch party. If you are hosting the event in a coffee shop, for example, you can arrange with them to provide food and drinks for your guests. Otherwise, you can search for caterers that have good reviews but are also within your budget.
Prepare a Speech
Not everyone at this book launch party will know who you are as an author. That is why you need to prepare a speech that will help you connect better with your audience. And this is how this speech could go:
Introduce yourself, your work, and the writing process of this book.
Arrange for someone to interview you; keep it simple and to the point.
Do some reading from your new book.
Allow for some Q&A time for the audience.
Get Ready for Book Signing
It's important to be prepared to sign your book during the launch. You need to ensure you have enough copies for the audience. You also might want to work a bit on your people skills; there might be some awkward encounters or sweaty palms. Moreover, try to be prepared with the following:
Business cards
A couple of good pens
Some promo materials (such as pins or bookmarks)
An assistant (or a friend) to help through the day
Snacks and water to stay hydrated and energized
A guest book where your readers can leave their names, email (to send them newsletters), and a small message (optional)
Run a Public Relations Campaign
Having media coverage during your book launch party can hugely benefit you as an author as well as the sale of your book. But don't be limited to media outlets only; before your event, try inviting some fellow authors, book reviewers, and bloggers who have a similar audience as yours.
Announce Your Book Launch Event
Now that you have prepared for the event, it's time to use social media and your email list for a creative book launch announcement. Invite everyone you know and encourage your team to share the event with their friends and followers. You might also want to utilize some social media ads to target potential readers and promote this event.
Post-Book Launch Follow-Up
Even though the launch event is now over, marketing your book isn't. There are a few things you can do to ensure that you stay connected with your readers and attract new ones. So take a look at the following ideas and choose the ones that best fit your needs.
Express gratitude: Thanking everyone who attended and helped organize the event can help build rapport with your audience. You can do this through a post or a short video on your social media platforms or through a newsletter.
Continue promoting and engaging: Keep the buzz alive by promoting your book and engaging with your audience. This can be done not only through posting about it, but you can also create giveaways and contests that encourage people to read your book. In addition to that, collaborating with other authors, bloggers, and podcasters can be a great way to reach different audiences.
Request reviews: Use the mailing list you collected during the event to reach out to people who read your book. Ask them to leave a review on your book page and websites such as Amazon, Goodreads, and maybe even their social media platforms.
Reach out to book clubs: If you know a book club that is happening near you (or online), try contacting them and offering to participate in discussions about your book. This can lead to some valuable word-of-mouth recommendations, as many readers enjoy interacting directly with the author.
Analyze and Plan: Last but not least, take a look at what has worked well for you during this launch process and what didn't. Use this analysis to plan your marketing strategies for your current book as well as your future ones.
Final Thoughts
Your creativity and writing skills brought your book to life, but it is your meticulous planning and strategic effort that will introduce it to readers everywhere. So embrace the excitement and plan carefully, but don't forget that your book's journey doesn't end with the launch; this is just the beginning!