How to Start an Online Bookstore: A Step-by-Step Guide
If you are like most book lovers, the idea of opening your own bookstore has probably crossed your mind. While it might seem like a far-fetched dream, the powers of this digital age have made it a few clicks away. In fact, turning this dream into a successful business is entirely possible. Recent reports have shown that the market of online book services in 2019 was valued at $17.7 billion. Not just that! It was also expected to witness an annual growth of 5.8% from 2020 to 2027!
This sounds wonderful, of course, but you might still be wondering how to start an online bookstore without having the know-how. Well, there's no need to worry; in this article, we'll guide you through the whole step-by-step process and show you the exact tools you need.
Table of Contents:
Why Create an Online Bookstore
There are many benefits you can expect from starting an online bookstore. While you might not be able to provide your customers with the same experience of walking between bookshelves and sniffing the smell of book pages, you will be able to:
Reach a wider audience: If you know how to market your bookstore right (which we'll discuss later in the article), you might be able to get hundreds of paying customers each day. This could be challenging to achieve in a brick-and-mortar bookstore. Moreover, you could reach a global audience that you can't reach otherwise.
Enjoy a stable industry: With the increasing popularity of ebooks and audiobooks (especially after COVID-19), the publishing industry has seen steady growth. And as more and more people choose to shop from the comfort of their homes, online bookstores can be an even more profitable option at times.
Save money: Unlike an actual bookstore, operating an online one can be significantly cost-effective. It isn't free of charge, of course, but you won't have to pay rent, utilities, salaries, or any other expenses. Furthermore, if you choose to sell audiobooks and ebooks, you won't have to worry about the costs associated with keeping and shipping these books either.
Automate the selling process: With various technologies and software available at your fingertips, you can easily automate your online bookstore to a large extent. Using the right tools, tasks such as inventory management, sales tracking, and customer service can be automated. This, in turn, will streamline your operations and enhance the overall efficiency of your business.
Scale with ease: Expanding your online business is considerably simpler than attempting to scale a physical bookstore. You can easily expand your inventory, market to a larger audience, and start selling different types of books; all of which will contribute to boosting your revenue.
How Much Does It Cost to Start an Online Bookstore?
The cost of opening an online bookstore varies depending on multiple factors. The good news is that you can get started with a much smaller budget than you would need for a physical bookstore.
Here are some factors to consider that can contribute to the overall cost of your online bookstore:
Inventory: The cost of the books you sell will vary depending on your business model and the type of books. If you plan to stock a wide variety of titles from the start, the cost might be much higher than, say, if you decided to print on demand. Additionally, the costs vary depending on whether you're selling ebooks, used books, or new printed editions.
Website development: For your bookstore to look professional, you might need to spend more than a few bucks on the website. The costs will vary based on the complexity of the site, the design elements, and whether you hire a professional web developer, use a website builder platform, or opt for a digital library creator (such as Kotobee Library).
Payment processing services: It's important to have a payment processing system that is secure and easy for your customers to use. One solution is payment gateway providers, such as PayPal or Stripe, which charge transaction fees for processing payments–usually a small percentage of the transaction–in addition to fixed monthly fees.
Marketing: Every successful business, regardless of its size or niche, needs a good marketing strategy to reach its target audience and convert them into customers. Applying this strategy can cost some money; but as the saying goes, you have to spend many to make money, and marketing your online bookstore is one of the cases where this saying is actually true.
Legal and administrative costs: To keep everything legal, you will have to pay some fees for obtaining a license and registering your business. In addition to that, you might also want to hire a lawyer to ensure that you are compiling with all legal regulations, including data protection and consumer protection laws.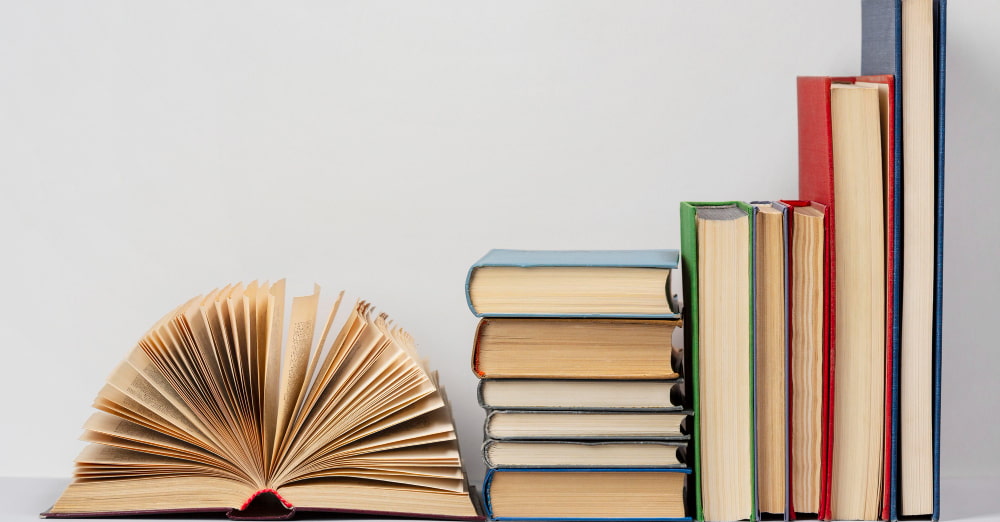 What Types of Books Can You Sell in an Online Bookstore?
Before moving forward with the steps of starting an online bookstore, let's first take a quick look at the different types of books you can sell. Deciding on the type of books to sell will affect your business model and where you can get these books from.
Digital books (ebooks and audiobooks): This is probably the easiest type of books to sell since they are digital files; hence, you don't need to invest much in a physical inventory. They can be simply downloaded and accessed on various devices, such as e-readers, mobile phones, or computers.
New printed books: If you choose to sell new books, then you are going to look for the ones that are currently in print, which can be a great option if you want to focus on the latest releases and bestsellers. You will also be dealing directly with publishers to provide you with the quantity of books you want to sell. Moreover, you will need to have an inventory and a stock before launching your business.
Used printed books: Selling second-hand books can give you a competitive advantage since they will be much cheaper than new ones. You can get these books from online marketplaces (such as eBay), garage or estate sales, local book fairs, and library clearout sales.
Collectible and antique books: These are a more specialized type of books that you can sell in your store. If you have expertise in book collecting and want to offer unique titles, such as first editions and signed copies, then this could be a great market for you.
Self-published books: Selling your own self-published books can be a great alternative to using digital publishing platforms and having to give up part of your revenue. This can also be a great option if you have a collection of self-published books and you want to keep track of their sales. You can even add a print-on-demand option for customers who prefer printed books.
💡Pro Tip: Make your self-published ebooks more unique by adding various interactive elements, such as videos or ebook apps, to make the reading experience much more engaging and increase their sales.

How to Price Books
The way you price the books in your store will depend on the type of books you plan on selling. For example, the price of new books is usually set by the publisher at a retail price. Your profit will then depend on how much you pay to get these books; some big retailers can offer huge discounts.
Used books, on the other hand, follow a different pricing scheme; they are usually priced at 20% to 50% of their original price. You have to keep in mind several factors, including the condition of the book, the market demand, and the availability of the book (if it's a rare copy, for example).
If you plan on selling your self-published book, however, then the pricing is totally up to you (within reason, of course). The factors that will determine how you price your book include their length and content, the average price range of books in the same genre, and the market demand. To know more about pricing your ebooks, we advise you to read the following article: The Ultimate Ebook Pricing Guide for Indie Authors.
Methods of Creating and Hosting Online Bookstores
Let's take a quick look at some of the technical aspects that go into creating a bookstore. When it comes to building your online business, you have three main options:
1. Use an Ebook Library Software (Kotobee Library)
Instead of spending countless hours creating an online platform for your bookstore or hiring multiple people to do this job for you, you can easily create it using a digital library creation software, such as Kotobee Library, in just a few clicks (which we'll explain in the next section). Using this platform for your business comes with many benefits, including:
Easily customizing your bookstore with your brand logo and colors.
Creating a mobile app for your bookstore.
Uploading books to your bookstore in bulk.
Classifying the ebooks in different categories.
Providing a unique reading experience for your customers.
Getting detailed reports and analytics to track the performance of your bookstore.
2. Hire a Web Developer and Designer
Some people prefer to do things from scratch, so they hire a web designer and developer to build the bookstore for them. While this option can have some advantages, it can be expensive and time-consuming. Moreover, once your website is up and running, it will need consistent maintenance to ensure that everything is secure and up-to-date.
3. Buy a Ready-Made Website Template
There are many platforms, like WordPress or Squarespace, that offer ready-made templates for building websites and online stores. With features such as drag-and-drop elements or website plug-ins, they allow you to create your bookstore yourself without the need for hiring any professionals. However, some of these platforms may have limited functionality; for example, you might not be able to integrate with certain payment gateways.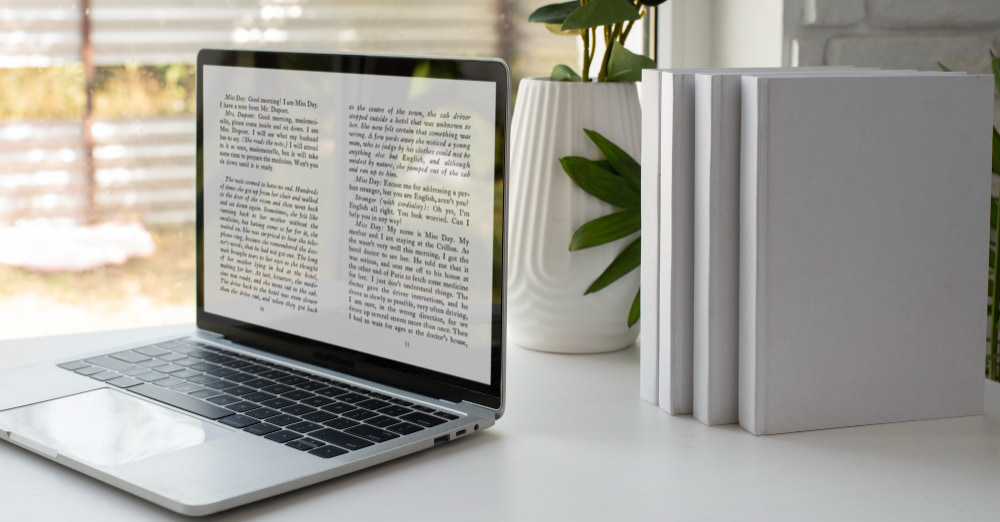 How to Successfully Open and Run an Online Bookstore
Now that we've explored the different types of books you can sell and how to price them, let's get down to business. Starting an online bookstore can be done in five simple steps, which we will walk you through and explain each of them in detail.
1. Researching
Before starting any business, you need to first do some extensive research and have a solid business plan to ensure its success. And that's also the case with starting your online bookstore. So let's break down this phase into some actionable steps.
Research the market: First and foremost, try to understand all aspects of this business from inventory management to sales and shipment. You can also talk to readers and potential customers (by visiting readers' groups on social media or going to book clubs, for example) and discuss any problems they might be facing. Understand their pain points and try to figure out how your online bookstore can solve these problems.
Conduct competitor analysis: After understanding how this business works, start looking at other online bookstores that offer services similar to the ones you plan on offering and start asking yourself: How do they take care of their customers? What is their competitive advantage? And how do they keep track of their sales or conduct promotions? Gather all the information you can about your potential competitors and try to identify any gaps or opportunities that you can use to succeed in this field.
2. Planning
After gathering all the necessary information, it's time to devise a solid business plan so you can move forward with creating your bookstore. To be able to use this plan as a roadmap, there are a few things you have to consider, including:
Picking a niche: Make use of the information you have gathered about your target audience and competitors to fill a market gap and address what readers want. For example, if you live in an area that doesn't have bookstores for children, you can start selling this genre online and provide some exceptional customer service along the way that will make you stand out and attract more customers.
Sourcing books: The type of books you plan to sell will decide the book source that you will be dealing with. As we mentioned earlier, you can get new books directly from publishers or distributors. Or you can find used books in garage sales and library clearout sales.
3. Creating Your Online Bookstore
As we discussed earlier, there are several options you can use to create an online store. But in order not to overwhelm you with the details of each option, we'll look at how to use Kotobee Library (which is the simplest and fastest option) to make money selling ebooks through your own bookstore. All you have to do is download Kotobee Author, create a new account, and then follow these steps:
Create your digital library: Through Kotobee Author, you can create your library and choose a suitable name for it. You can then customize this library with your brand theme and colors, and add your logo.
Create categories and add books: Once your bookstore is created, you can start adding your books in bulk and organizing them into different categories–to make the shopping experience better for your users.
Choose a payment method: You can enable payment for the ebooks you have in your store using either PayPal or Stripe. This way, whenever any user completes a purchase, they'll gain immediate access to the selected ebook.
Export your bookstore: Now that you've finished creating your bookstore, you can choose to export it either as a web app (and add it to your website) or a mobile app (for both Android and Apple users).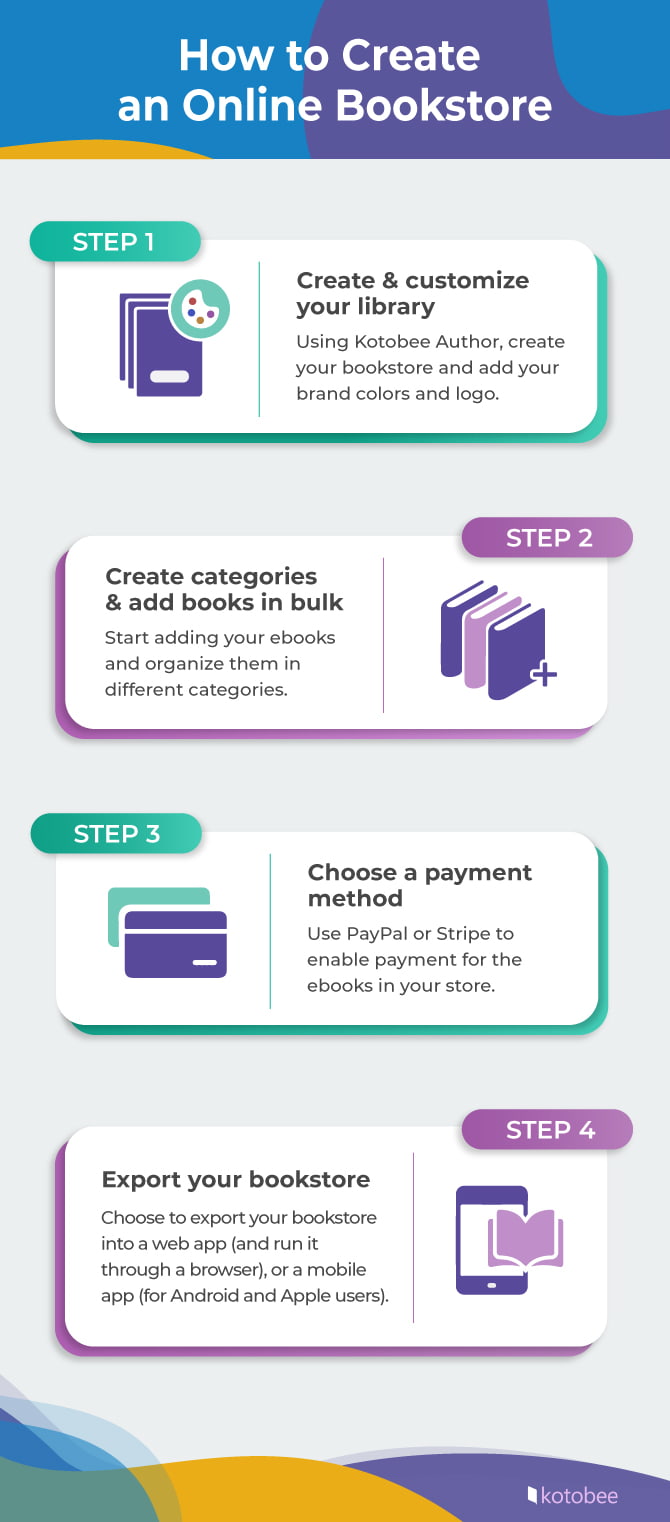 4. Market Your Bookstore
The hard part of creating your online bookstore is over and now it's time to attract your target audience and convert them into paying customers. There are many marketing techniques you can use to achieve this, such as:
SEO: The first thing you want to do on your online bookstore is to make sure it's optimized for search engines. By including relative keywords and applying SEO best practices, you will be able to attract organic traffic to your business.
Social media: It's important to start creating social media handles on the various platforms your target audience is most likely to use. You can then start posting about your books and products in a creative way to stand out and build a community of like-minded readers and customers. You should also use these platforms to notify your followers about any discounts or special events.
Paid ads: Allocating part of your budget for paid advertising can be just what you need to make potential customers aware of your online bookstore. Whether these ads are on Google, Facebook, or other book-related websites (such as Reedsy), they can help you reach wider audiences and promote your business.
Email marketing: Use different email marketing strategies to stay connected with your customers and notify them of any new releases, promotions, or discounts you have. By sending them weekly or bimonthly newsletters, you can keep them updated and engaged.
Affiliate marketing: Last but not least, you can give affiliate marketing a try. The idea here is to partner with different websites or influencers to promote your bookstore on their platform, using a special link or promotional code. In return, they can then get a percentage of any sale done through them.
5. Provide Exceptional Customer Service and Gather Feedback
It is important to constantly grow and improve your business. By providing exceptional customer service, you can ensure that your clients stay happy and that they'll return to your bookstore time and again. Moreover, they are more likely to recommend your bookstore to others when they have a good experience, hence bringing you more customers.
You can also encourage your customers to leave reviews and provide feedback regarding their shopping experience. For example, you can use a pop-up that appears after they've completed a purchase, or send them an email asking them to rate how likely they are to recommend your store to their friends. By analyzing this information, you will be able to better understand their needs and address any issues that might be negatively affecting your business.
Final Thoughts
Empowered with the knowledge you have acquired from this article, you're now well-equipped to start your online bookstore. By nurturing a love for reading in today's tech-savvy generation, you're not just building a business; you're fostering a community of passionate readers.
And if you decide to use Kotobee Library to build your bookstore and need any help along the way, you can always get expert advice in a one-on-one meeting. In this meeting, you can get a full demo to learn more about how to create your bookstore and have all your questions answered.
.
Read More
Ebook Accessibility: Why and How to Optimize Your Ebook for All Readers
Usages of ChatGPT for Writing: The Ultimate Tool for Content Creation