5 Signs to Spot Vanity Publishers (And Which Ones to Avoid)
For most aspiring authors, getting that first book out into the world is a dream come true. So it makes complete sense that many of them would jump at the chance to get published—after all, who wouldn't? But getting a book "out there" doesn't always equate to successful publishing. In fact, many aspiring authors fall prey to vanity publishers, and unfortunately, they often realize it too late.
In order to help you avoid the trap of vanity publishers, we'll break down in this article how to spot them from a mile away, and we'll offer alternative routes to publish your books.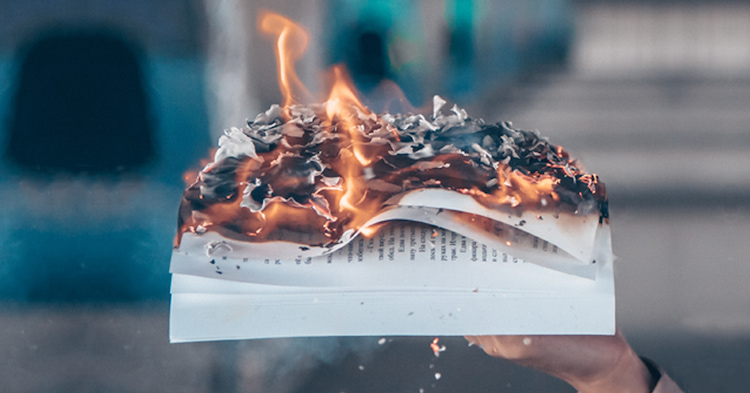 In this article:
What Is Vanity Publishing?
Coined in 1959, the term "vanity publishing" describes any publisher or press that doesn't profit from book sales. They rather profit from charging authors extortionate rates for the publishing services provided. The problem, however, is that the money the authors pay is usually spent in vain. Instead of using this money to produce high-quality books and promote them, vanity publishers pocket most of the money and spend the minimum on the publishing process.
While a traditional publisher pays typically authors for the right to publish their books (in the form of an advance and royalties), a vanity publisher charges authors to do the same. For instance, in a contract with a vanity press, authors would find themselves paying for editorial, production and design, and sales and marketing services.
It's not just that authors often pay very high and unreasonable rates to get their books out into the world, but they rarely receive a proper return on their investment. Because they get the money for publishing the book upfront from the author anyway, vanity publishers lack the incentive to make the book a successful one.
Unlike traditional publishers, whose investment in books is returned via book sales, vanity publishers don't carry that kind of financial risk, and so they'll cut costs on the services they provide, rendering their books of subpar quality.
This is why vanity publishers are often seen as operating on what is known as a predatory business model. They will usually promise a bestseller, great book marketing, and outstanding distribution to bookshops, and then fail to deliver. Therefore, their business model appears attractive to authors on the outside but ends up misleading and taking advantage of them.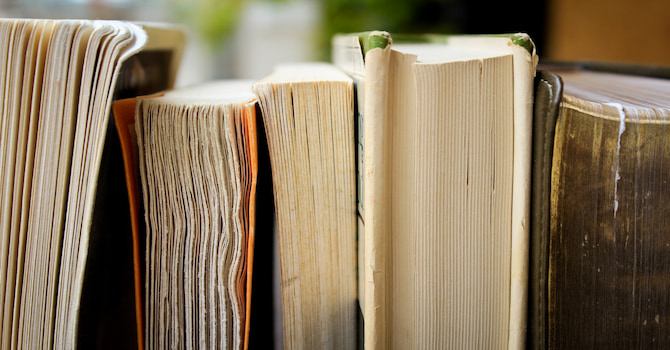 Characteristics of Vanity Publishers: How to Spot Them From a Mile Away
So how exactly does an author who is new to the publishing industry recognize a vanity publisher? Although it's not always clear straight away, there are a number of tell-tale warning signs, such as:
1. Charging Suspicious Fees
Vanity publishers tend to charge authors a lot of money to publish their books. Moreover, there is very little transparency in the sense that authors are not given insight into where exactly their money is going.
In fact, not only will vanity publishers charge authors fees upfront (usually for editorial, sales, and marketing services), but instead of repaying their authors after publication, these presses end up taking a big cut of any sales revenue generated by the books they publish. In other words, it's a bad deal for the authors!
Of course, there are legitimate printing and self-publishing services out there that charge authors fees to help produce their books; however, these fees are reasonable and it's always clear exactly what the author is paying for.
2. Compromising on the Quality
Vanity presses will likely be looking to cut down on costs, so it's common for them to hire inexperienced staff and freelancers who will end up producing a low-quality version of your work. This means that many books published by vanity presses are badly edited, with design layouts that are typically based on already available templates.
3. Offering Unethical Contracts
Regardless of whether you're an experienced author or an aspiring one, you should always obtain legal advice before signing any kind of publishing contract. However, there are some red flags that typically point toward vanity publishers.
Authors should be aware of the following:
A contract that traps authors into signing away the copyright to their works indefinitely. This means that authors would be unable to take their book to another publisher even when their contract expires, or that they might be forced to give up foreign rights or adaptation rights to their work with little or no royalties in return.
A contract that contains a "minimum sales" clause, which basically requires authors to purchase copies of their own books if they don't sell enough to meet the minimum figure set by the publisher.
A contract that does not offer fair book royalties to an author, giving the publisher a huge cut in any sales revenue generated by the work.
4. Making False Promises
Many vanity presses will attract authors by making grand claims such as: We guarantee that your book will be a bestseller! or We will ensure that your book reaches all major bookstores! The first claim is definitely a red flag because no publisher, no matter how well-established, can guarantee a bestseller.
As for the second claim, it's usually an empty promise because vanity presses rarely have the sales connections needed to get bookshops to place book orders. If you look closely at a contract with a vanity press, you'll find that what they're actually promising is to list your book on a distribution service. However, that doesn't guarantee orders, and you can always easily list your book yourself.
5. Chasing Authors to Publish Their Work
Let's face it; the publishing industry is one of the most competitive industries out there. Publishing houses receive countless manuscripts every year, with many publishers now no longer accepting unsolicited manuscripts. Instead, they rely on agents to bring in books that are a good fit. Therefore, you should be suspicious if you are directly approached by someone claiming to represent a reputable publishing house.
Vanity presses can easily obtain your contact information from social media, and they tend to chase aspiring authors, offering them false promises of a great publishing deal. So, although it would be great if getting published were that easy, always be wary of deals that sound too good to be true!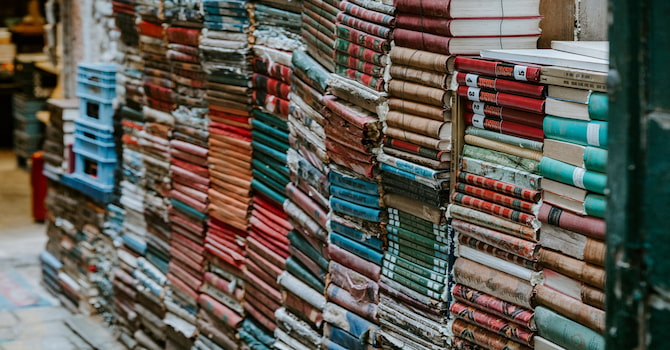 Vanity Publishing Companies: How to Avoid Them?
Now that you know the main characteristics of a vanity press, it'll be easier to steer away from them. However, it isn't always that straightforward. There are, however, a number of useful resources out there that keep track of vanity presses authors should avoid.
For instance, Writer Beware is a Sci-Fi and Fantasy writers' group that aims to address problems faced by writers. They have a Thumbs Down Publishers List that offers writers an updated list of publishers to avoid (which are usually vanity presses), largely based on complaints they've received and evidence that has been compiled against those businesses.
Moreover, the Alliance of Independent Authors (ALLi) offers authors free access to their Self-Publishing Industry Ratings, which rank the different publishing businesses out there to help authors decide which they can trust and which they should avoid.
A Sample List of Vanity Presses to Avoid
If you access these author resources, you will find that certain presses keep getting flagged as untrustworthy. Here are some examples of the names you will encounter on ALLi's watchdog advisory list and other reliable sources:
| | | |
| --- | --- | --- |
| Name | Issues | Comments |
| Abbott Press | Quality, Value, Service, Communication, Transparency, Marketing, Legal | Sells expensive services to authors with the promise of improving their book sales. |
| Author Solutions | Quality, Value, Service, Communication, Transparency, Marketing, Legal | Subject to multiple lawsuits in the USA. |
| America Star Books | Quality, Value, Service, Communication, Transparency, Marketing, Legal | Doesn't pay royalties, sells books it no longer had any rights to sell, and neglects or fails to place books into bookstores. |
| Adelaide Books | Service, Communication, Quality, Transparency | Requires authors to purchase 45 copies of their books, even though this purchase requirement is not included in their sample author contracts. |
| Avro Basim Yayin | Communication, Practices, Legal, Other | Contacts authors and offers to buy Turkish rights to their books and then fails to pay for those rights. |
| Amazon Digital Publishers | Transparency, Quality, Marketing, Service, Other | Claims to be affiliated with Amazon, but actually has no connection to Amazon or Kindle Direct Publishing. |
| Archway Publishing | Quality, Value, Service, Communication, Transparency, Marketing, Legal | Attracts aspiring authors on the basis that it is an imprint of Simon & Schuster. It makes empty promises that authors could have a chance of getting their book to the S&S board. However, this imprint is actually outsourced to Author Solutions, who are themselves on the watchdog list. |
| Austin Macauley Publishers | Transparency, Legal, Communication, Other | Asks for a huge "contribution" fee from the authors for publishing their books. |
| Book Agency Plus | Legal, Transparency, Practices, Marketing, Other | Claims to have offices in London, New York, California, and Texas, yet no addresses or phone numbers for those locations are available. It also claims to be affiliated with the ALLi in order to induce authors to enter and pay for a book contest. |
| Book Vine Press | Transparency, Quality, Marketing, Service, Other | Offers overpriced services and inadequate editing, and has been accused of poor communication and unprofessional behavior by staff. |
| IdeoPagePress Solutions | Value, Service, Communication, Transparency, Contract, Practices, Legal, Other | Claims to be headquartered in New York, but is actually operating out of the Philippines. |
| Just Fiction Edition | Quality, Value, Service, Communication, Marketing, Contract, Legal | Doesn't pay owed royalties, and charges thousands more than the contract. |
| OmniScriptum | Quality, Value, Service, Communication, Marketing, Contract, Legal | Famous for copying Wikipedia articles verbatim and passing them off as books. It also has a suspicious legal structure. |
| Page Turner Press | Communication, Marketing, Quality, Service, Transparency, Value | This is an exploitative vanity press that operates out of the Philippines and impersonates Big 5 publishers. |
| Pegasus Elliot Mackenzie | Communication, Legal, Transparency, Services | Claims to operate as a traditional publisher then charges authors for publishing their books. |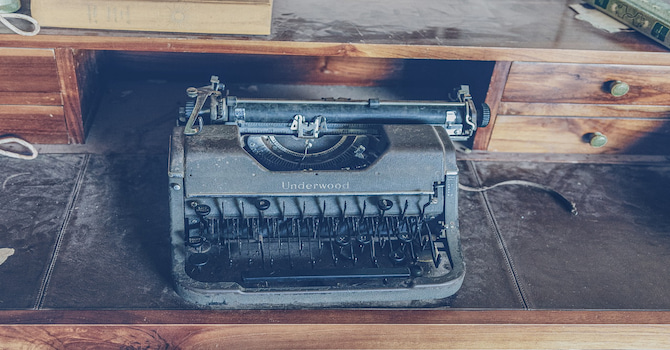 Alternatives to Vanity Publishing
It's understandable that all this information about vanity presses and publishers can be somewhat overwhelming for any aspiring author. However, there is an abundance of legitimate publishers and printing presses for authors to choose from.
Here are the different options available to authors when it comes to getting their work out in the world.
1. Self-Publishing
Although traditional publishing will always be associated with the "dream-come-true" of getting published by a reputable, big-time publisher, many authors are moving toward self-publishing their work because of the creative control it provides them.
When you self-publish your book, you manage your own book production, editing, marketing, etc. So even though you'll probably hire the services of editors and book designers, you'll always have the final say in any decision-making process.
Moreover, you can always get the help of a self-publishing company. Although it sounds a bit contradictory to have a company offering self-publishing services, many businesses do an excellent job of being one-stop shops for authors, such as Blurb, BookBaby, and Lulu.
The way this business model works is that the author pays for a range of publishing services. Some might say that that sounds suspiciously like what a vanity press does, but that isn't the case. In the following table showing self-publishing vs. vanity publishing, we'll highlight three key differences:
| | |
| --- | --- |
| Self-Publishing Business | Vanity Press |
| The author maintains control over every publishing decision, ranging from the cover design to the way the book is priced and marketed. | Vanity presses will rarely consult authors at any stage of the publishing process, so authors have no control over their final product. |
| Authors maintain their copyright and are the legal owners of their work. | As soon as they submit their manuscripts to a vanity press, it's common for authors to be asked to sign away their copyright, which means their books become the legal property of the vanity press. |
| The author pays for the services of the self-publisher; however, there is complete transparency. This means that authors know exactly how much each service costs and what they will be receiving in return. | Not only will vanity presses charge excessive fees to publish the books they receive, but they are also unlikely to share a breakdown of these expenses with authors. |
If you are looking for a reputable platform to publish your ebook while keeping 100% of the royalties, then you might want to give Kotobee Books a try. And if you need any assistance with the publishing process, you can check out the various services they offer to get your book looking its best.
2. Hybrid Publishing
Another type of publishing that can sometimes be mistaken for vanity publishing is hybrid publishing. The word "hybrid" points toward a mix of traditional and self-publishing business models. Essentially, hybrid publishers charge authors to publish their books. However, authors are paid back in the form of higher royalty rates.
Let's examine how hybrid publishers are completely separate from vanity presses.
| | |
| --- | --- |
| Hybrid Publishers | Vanity Press |
| Like traditional publishers, hybrid publishers have set selection criteria and a formal submission process. They don't publish just any book that comes their way, which is why they are considered reputable businesses in the publishing world. | Vanity presses are unselective—all they need in order to accept a book for publication is money. This is why vanity presses are notorious for publishing anything, even if it means accepting low-quality work. |
| In order to offset the fees that their authors pay for some of their services, hybrid publishers are required to pay much higher royalty rates than traditional publishers do. This increase in royalties also serves to compensate authors for not receiving an advance, which they usually get from traditional publishers. | Vanity presses not only overcharge authors for low-quality publishing services but they are also known for offering very low royalties. Moreover, since they are not invested in selling the books, there are often minimal book sales which means little-to-no royalties for authors. |
| Hybrid publishers are run like traditional publishing businesses in the sense that they have publishers acquiring books, as well as experienced in-house and freelance editors and designers. The difference, however, is that since authors are investing money into the publishing process, they have more creative control than they normally would under a traditional publishing contract. Effectively, authors form a team with their hybrid publishers. | Vanity presses will typically outsource all their publishing services to the lowest bidders. Thus, they're happy to compromise on the quality of their books since it means they get to pocket more money. In addition to this, authors will have very little say in the publishing process and are rarely consulted, if at all. |

Concluding Thoughts
In today's competitive publishing industry, when it comes to getting their work out into the world, aspiring authors often find themselves bombarded with so many options. It's easy to feel overwhelmed and discouraged—which is where vanity presses come in. They offer up their shady contracts in attractive gift wrapping, and many authors are just so relieved to have finally found a publisher that they end up taking the bait.
When authors are armed with awareness, however, and know how to spot the red publishing flags, they can then learn to avoid all kinds of vanity publishing practices and instead seek out alternative routes that are legitimate as well as rewarding.
Whether it's traditional publishing, self-publishing, or hybrid publishing, there are many routes to choose from. The key takeaway here, though, is that even the most experienced authors should always obtain some form of legal advice before signing any type of publishing contract.
.
Read More
The Truth About Hybrid Publishing in 2022
Best Free Digital Publishing Platforms for Aspiring Authors