How to Host Your Ebook and Share It with Others
Ebooks have been seeing an increasing boom in the last few years. In 2021 alone, the ebook revenue in the USA reached $1.1 billion, and this doesn't include the revenues of independent authors.
If you decide to have your book published online (as an ebook) to share with your readers, then the first step is to find a place to host it. And the truth is, there are plenty of options out there that could leave one confused. So to make things easier for you, we are going to explore in this article everything you need to know about hosting ebooks.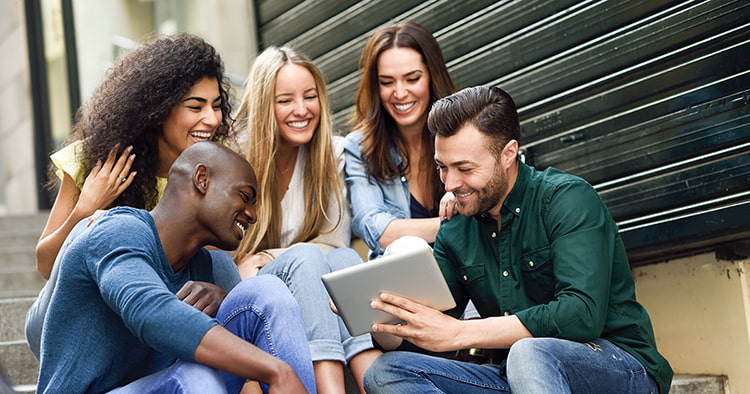 What Are Hosted Ebooks?
A hosted ebook is a digital version of your ebook content that exists on an online server where readers can access and read it through their web browsers. This is when your book is turned from a manuscript on your computer to an ebook on the internet to share with others.
In most cases, you will be able to share your hosted ebook by sending its link to your readers. Some hosting services also provide you with a customized URL for your hosted ebook where your readers view the ebook online on any web browser without having to download it first.
Why Host Your Ebook Online?
Whether you are an author, an educator, or a trainer, creating ebooks and hosting them online has many benefits, such as:
Sharing your knowledge with your audience easily and at any time.
Selling your ebook to readers around the world.
Offering a customized reading experience for your users.
Providing easily accessible learning and training material for your students.
Where Can You Host Your Ebook?
There are three main options when it comes to ebook hosting, and these are publishing platforms, authors' websites, and third-party hosting websites. Then there's Kotobee Cloud, which offers authors more control and security over their work than any of the other three. So let's take a deeper look and explore each of these options.
If you want your ebook to be read from any web browser but you don't have a website, or you do have a website but not the technical skills, then hosting your ebook through Kotobee is the best option for you.
By using Kotobee, you'll have your ebook instantly published online at a subdomain of your choice (e.g. mysubdomain.kotobee.com). You will also be able to instantly update it any time without having to re-upload it again like the case with most hosting platforms.
In the next section, we will discuss in more detail how and why to host your ebook through Kotobee.
2. Publishing Platforms
Most authors go with this option when the website they choose for publishing is where they intend to sell their ebooks. And while digital publishing platforms (such as Amazon and Apple Books) are great options for hosting ebooks, there might be some limitations, such as:
Deducting a percentage of the sales.
Not accepting all ebook file formats.
Not supporting advanced interactivity.
Being highly-competitive marketplaces.
Not allowing instant updates for your ebook.
3. Author's Website
Now, this option might not be available for everyone, but if you do have your own author website and some technical skills, then you can upload your ebook there. You might also be able to sell it by adding an eCommerce plugin to your website. This is going to give you more control over the rights and sales of your own ebook, but it can also cost you some money depending on the plugin you're going to use.
4. Third-Party Hosting Websites
There are plenty of hosting websites out there that allow you to upload any file you want and give you a shareable link for it. The problem with these websites, however, is that they are often filled with unwelcomed and unrelated ads, which don't look professional if you want to build your brand as a reputable author.
There are also many other issues with these websites, such as:
Ebooks can't be sold directly on most of them.
To update your ebook, you have to remove the old ebook file and upload the updated one in its place.
Most of these websites allow for limited file size.
The shareable link for your ebook will be an autogenerated one with no customization for the URL and so it won't look professional when shared with your readers.
Why Use Kotobee for Ebook Hosting?
There are many advantages to using Kotobee to host your ebooks. Here are just a few of them:
Customized URL: Once you host your ebook with Kotobee, you'll be able to create a customized URL for it to share with your readers.
Easily accessible: Readers can view your hosted ebook at any time and on any device on their web browser, without having to download it.
Update any time: You can easily edit the hosted ebook at any time and the changes will automatically be applied. This will happen without the hassle of re-uploading files and your readers will instantly see the latest version of your ebook.
Customized reading experience: Hosted ebooks come with an ereader that you can customize. You will be able to customize the appearance of your hosted ebook, set page animations, and add different exporting options for your readers. Moreover, you can add your brand theme and any extra reading features for your readers, such as adding a text-to-speech option, background audio, Google search, and much more.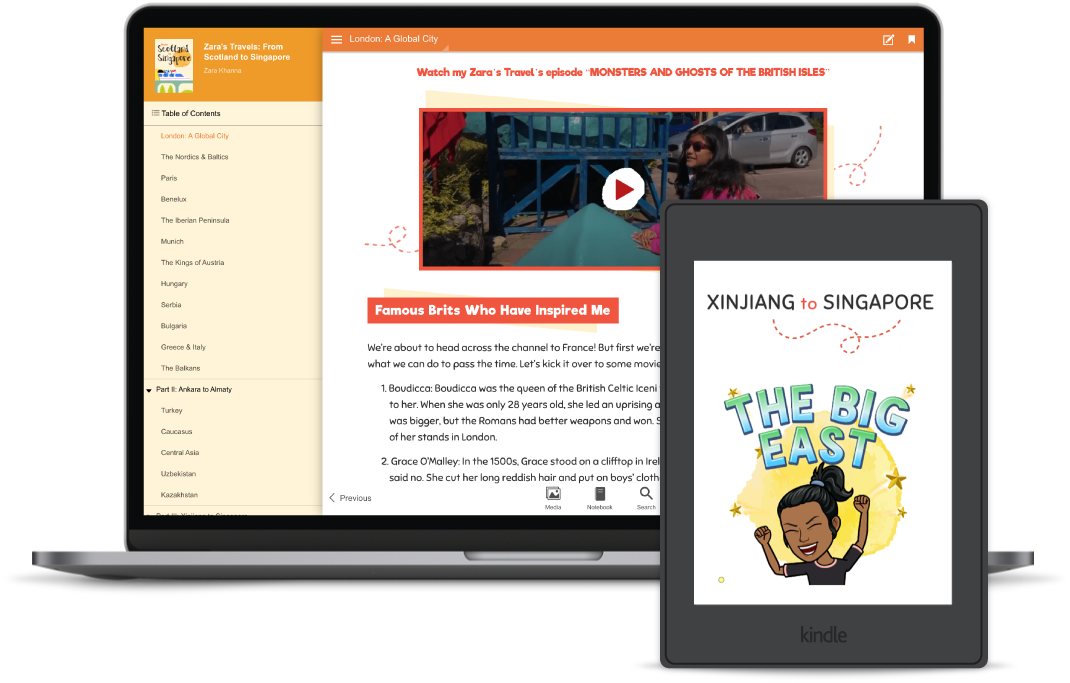 How to Host Your Ebook With Kotobee
The process of hosting an ebook on Kotobee's servers is pretty simple. Here's how it goes:
Use the ebook creation software Kotobee Author to write your book, or if you have a finished manuscript then you can easily import it to the software.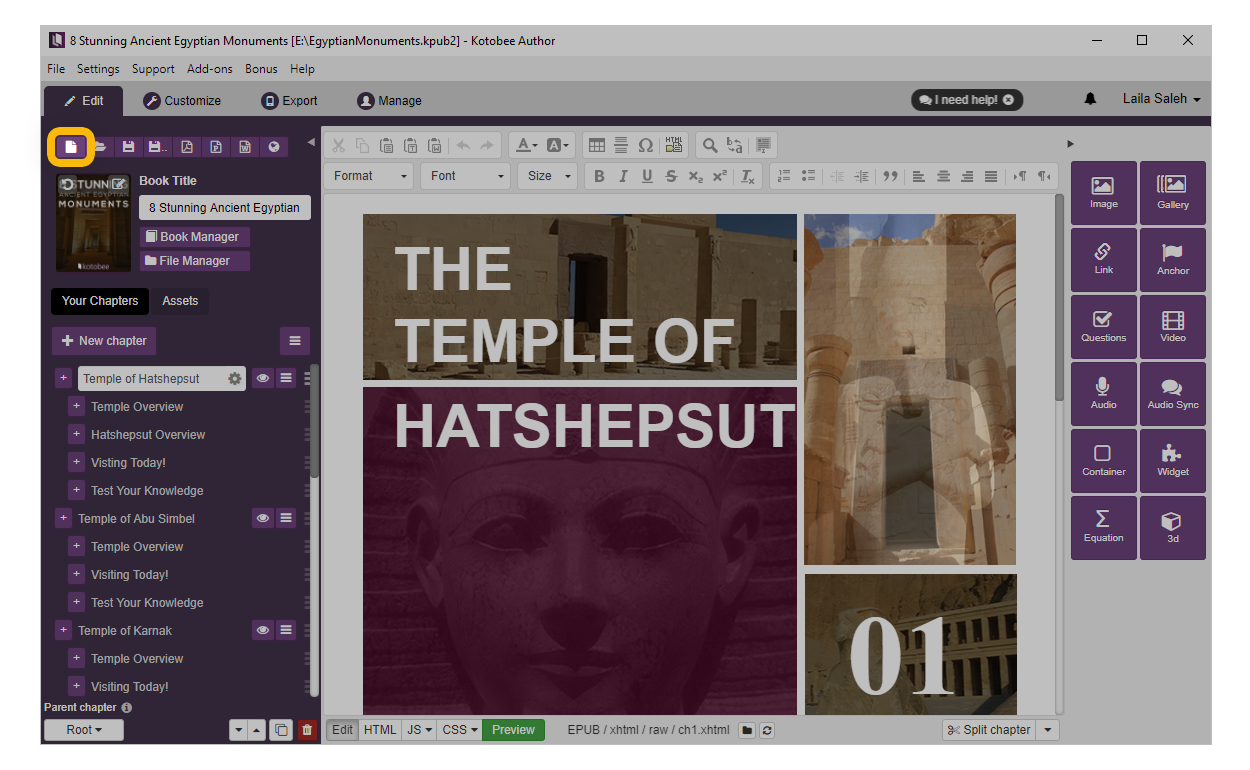 2. Make sure that the formatting is spot on and that everything is in its place.
3. Click on the "Export" tab at the top bar, then choose "Host Online" from the left panel.
4. Enter a unique subdomain of your choice. If it is available, the box will turn green; if it isn't, the box will turn red and you'll have to choose another one.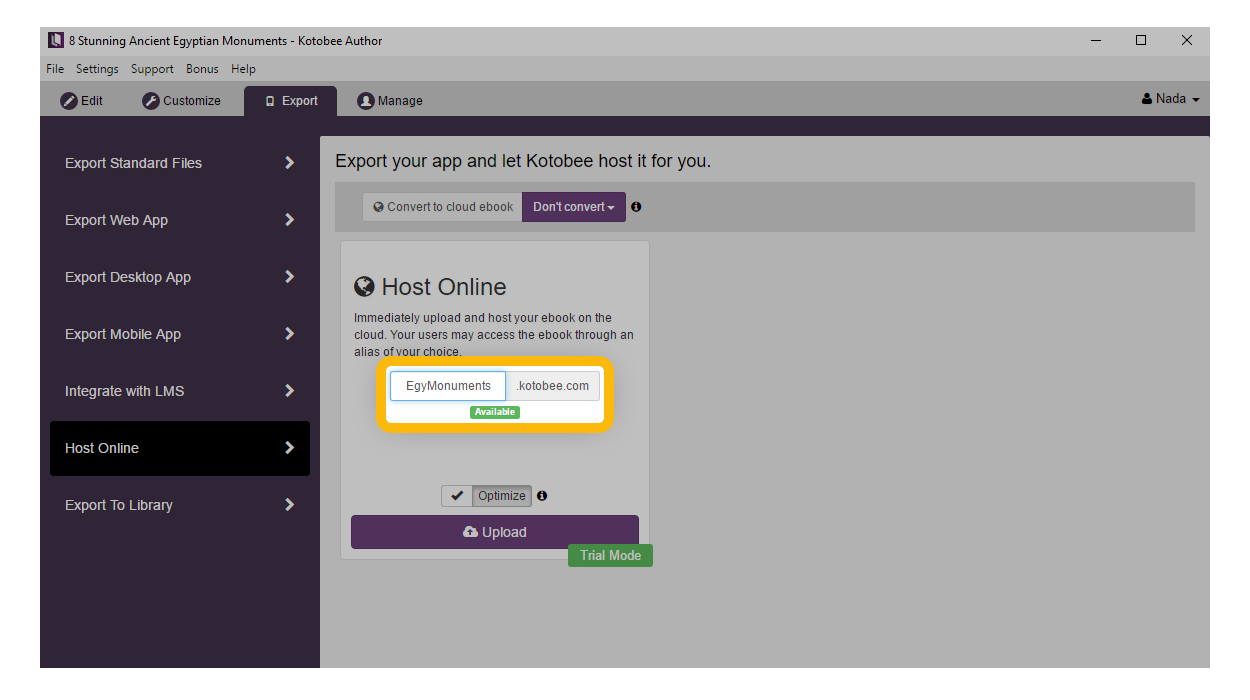 5. After settling on a subdomain, click on upload to get your ebook hosted on Kotobee's server. Once the upload is over, a pop-up box will appear with the button "Publish Now" on it.
Take Your Hosted Ebook to the Next Level
Now that we know how great hosted ebooks are, there is a lot more that Kotobee can do to enhance your ebook with more functionality and security. By choosing not only to host your ebook on Kotobee's server but also to make it a Cloud Ebook, you get many more useful features, such as:
1. Managing Access
Kotobee Cloud allows you to manage who has access to your ebook. This way, you have control over the content of your ebook and who can view it. In order to read your ebook, your users will have to use a combination of their email addresses and passwords
Having this feature can also make your Kotobee Cloud Ebook act as a lead magnet for your business or your blog. All you have to do is simply allow your users to self-register to access your cloud ebook.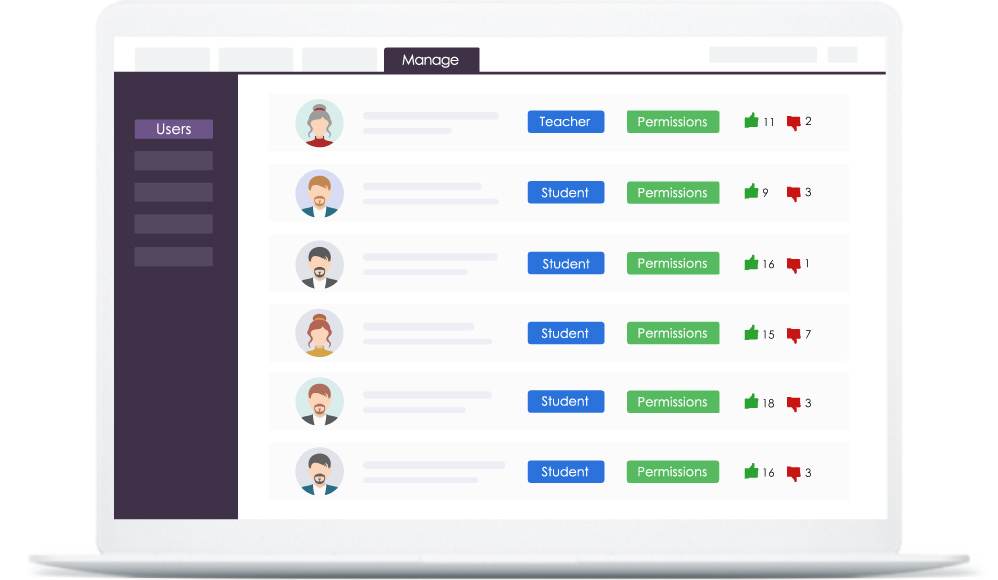 2. DRM Protection
While ebooks are often subject to theft due to their digital nature, DRM offers a protective barrier that ensures the content of your book is safe and sound. By limiting the number of devices for each user, they won't be able to share this access with others. You can also disable exporting your ebook into PDF or the option to print or copy its content to the clipboard.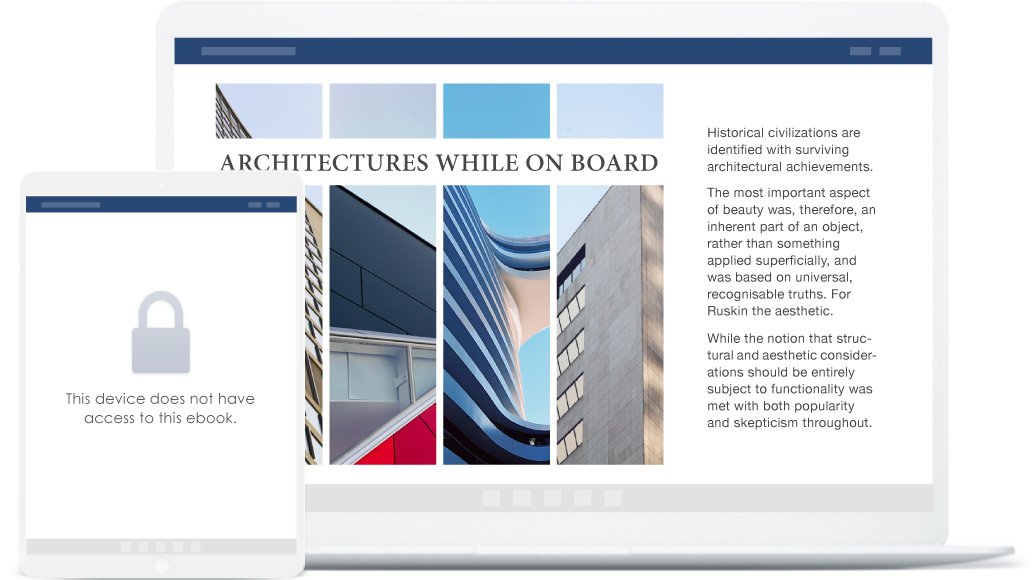 3. Notes Saved on the Cloud
When your readers add any notes or highlights to the ebook, they get automatically saved on Kotobee's Cloud. This allows them to easily view it on various devices. It also opens the opportunity for instant discussion and collaboration with others when they choose to make their notes public.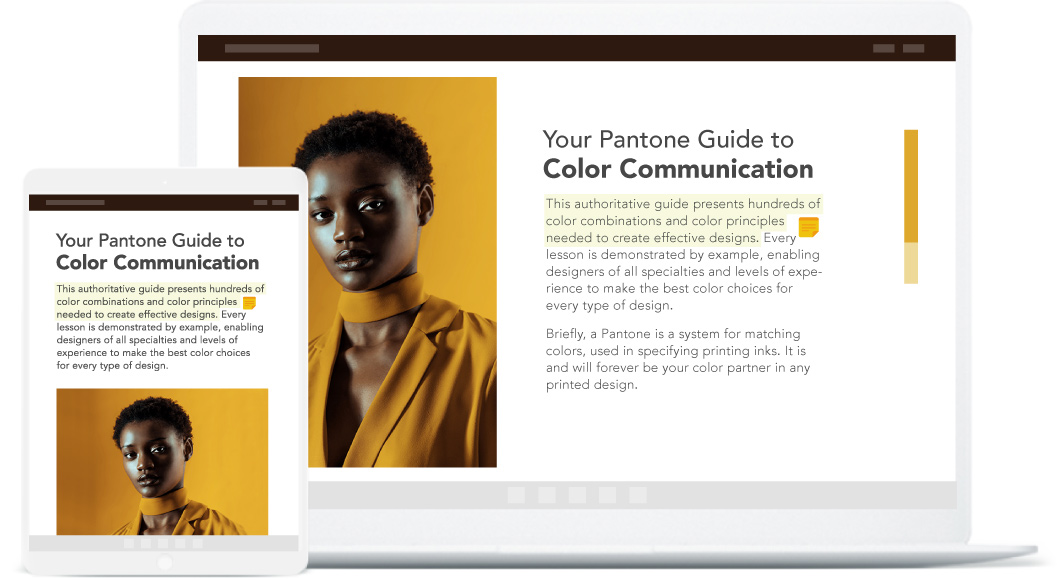 4. Collaboration Tools
Another cool feature of Kotobee Cloud Ebooks is that you can share them with administrators, authors, and other collaborators. You can then choose which permissions you would like to give each of them. For example, you can allow some of them to edit, delete, or publish your ebooks.
5. LMS LTI Integration
With just a single sign-on (SSO) to your LMS, users can seamlessly access your ebooks when hosted on Kotobee Cloud. This is done by utilizing your LMS database with LTI integration, which results in a much more pleasant user experience.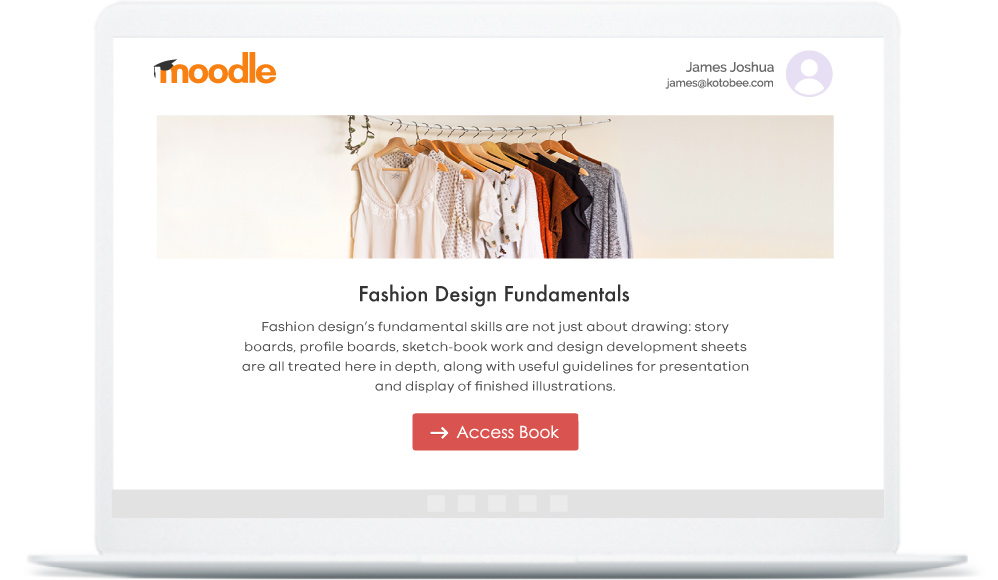 6. Create Reports and Analyze Data
You can easily track your users' activities and engagement with your ebook when it's hosted on Kotobee Cloud. You can also check their answers to self-assessment questions through detailed reports.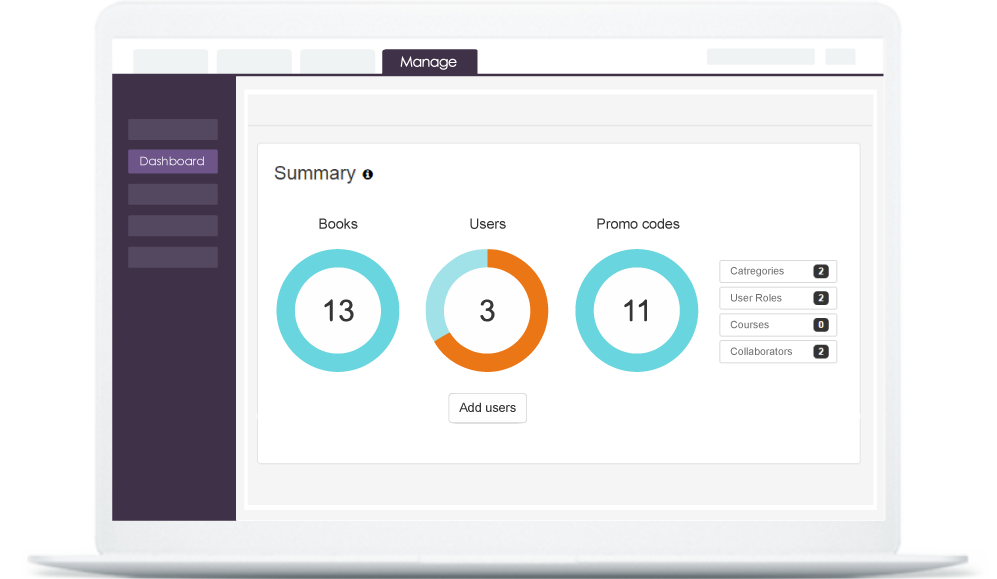 7. Sell online
Last but not least, hosting your ebooks on Kotobee Cloud enables you to make money from selling them. You can collect payments from your buyers using Paypal or Stripe. Once the purchase is done, they'll have immediate access to your ebooks.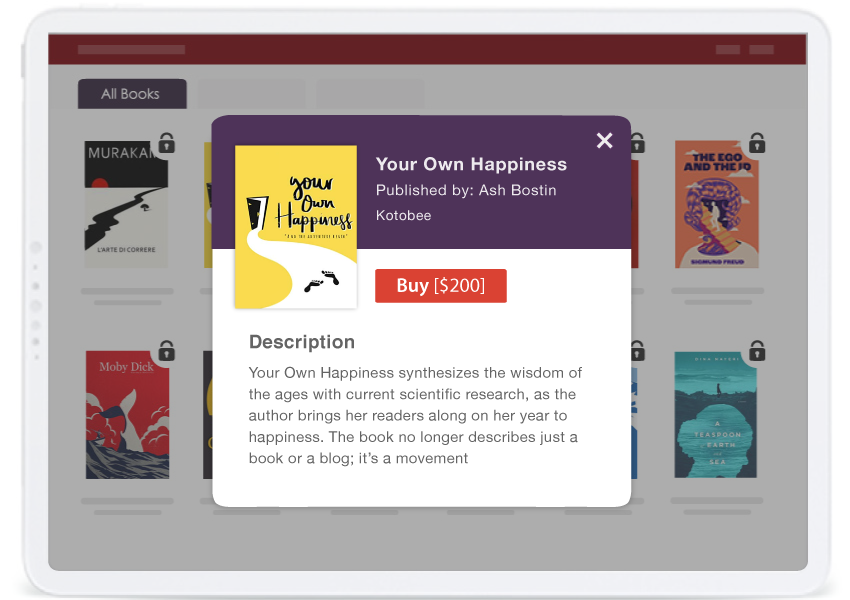 Final Thoughts
Deciding where to host your ebook can affect the reading experience for your users, among other things. If you do choose to host your ebook with Kotobee and make it a cloud ebook, you will find many great benefits, including (but not limited to) protecting your content from theft and offering your readers a unique and customized experience.
So head to Kotobee's website now to download Kotobee Author and host your ebook on our cloud, or speak to one of our experts to know more about the experience of hosting ebooks on Kotobee.
.
Read More
Ebook Branding: How and Why to Do It
The Art of Crafting a Table of Contents in Ebooks