How to Use Ebooks to Generate More Leads
Are you looking for ways to generate more leads for your business? Look no further! Ebooks can be an effective and powerful tool in your marketing arsenal. They can help you reach out to potential customers, build relationships, and increase your company's brand awareness.
Ebooks are becoming increasingly popular as the demand for digital content continues to grow. They are a convenient and low-cost way to access a wide range of content and information. If you also have a blog or a business website, you can use popular ebook software to create engaging ebooks for your site visitors and convert them into subscribers or customers.
Moreover, ebooks can provide a great way to attract leads and convert them into customers. They are informative, engaging, and easily shareable. By creating an ebook, you can provide potential customers with valuable and relevant information.
In this article, we'll discuss how to use ebooks to generate more leads and build an email list for your website or online business.
Let's get started.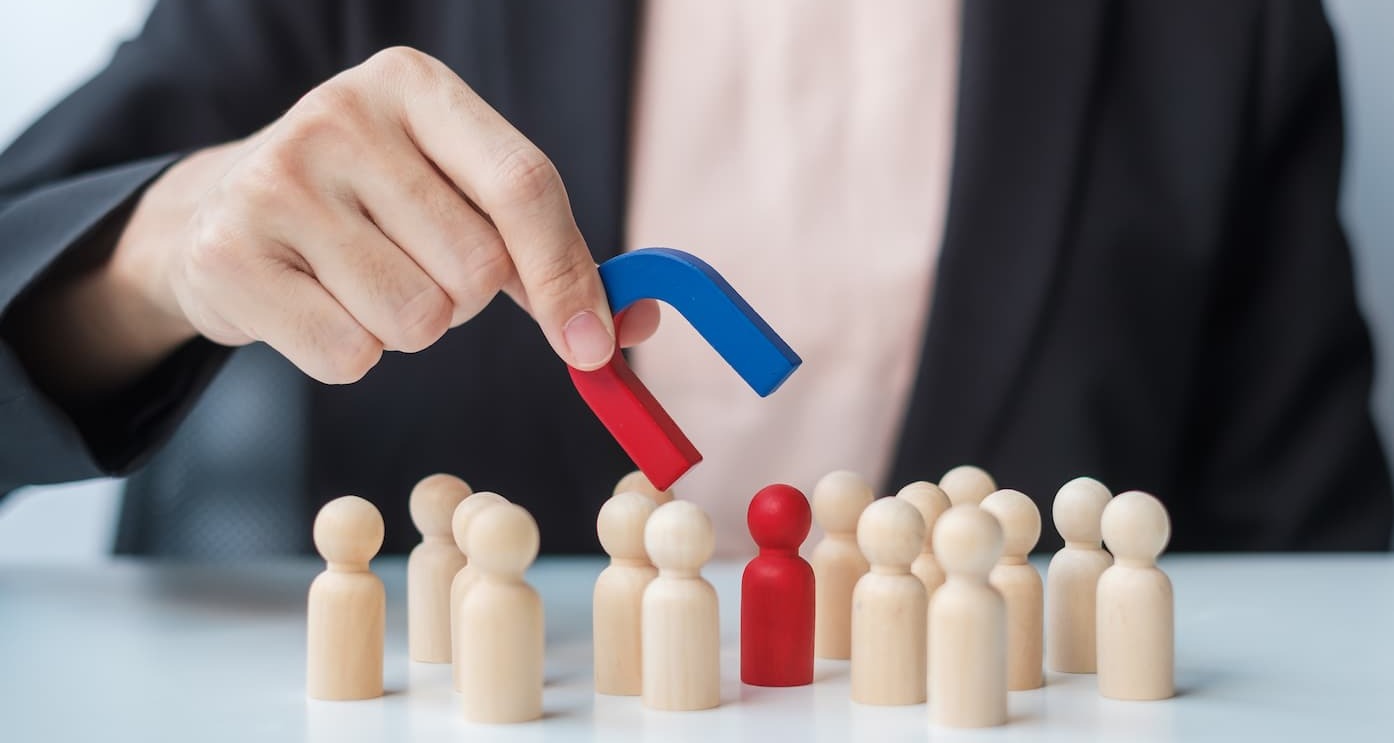 Why Use Ebooks as a Lead Magnet?
When it comes to online marketing, one of the most effective ways to reach potential customers is to use lead magnets. Lead magnets are valuable incentives that website owners or bloggers offer in exchange for the contact information of potential customers. These incentives can be free ebooks, free trials, free videos, or exclusive discounts, and they are an invaluable tool for increasing your reach and driving more sales.
Here are just a few of the reasons why ebooks can be great lead magnets;
Are an inexpensive way to give away valuable content. You don't have to spend a lot of money to produce an ebook. And you can easily make it a part of your lead magnet strategy.
Can be easily distributed via a variety of platforms (blogs, social media sites, Amazon Kindle, Apple iBooks, email newsletters, etc.), giving you the opportunity to reach a wider audience.
Reach a wider audience. People who are interested in what you have to offer may not have heard of your website or blog, but by offering a free ebook you can reach a much larger audience.
Offer potential customers a chance to learn more about your business. An ebook is an excellent way to provide detailed information about your products and services and to help potential customers understand why they should purchase from you.
Help people make informed decisions. If a potential customer can read an ebook and gain an understanding of your business, they are more likely to make a purchase.
Facilitate building your email list. When readers download your ebook, they'll usually be asked to enter their email addresses so that you can continue to send them updates and new offers.
Ebooks are relatively easy to create. A simple ebook containing text and images in PDF format can easily be created using tools like Google Docs, Microsoft Word, Pressbook, Blurb, and more. And if you want to create an interactive ebook, Kotobee is the perfect solution. We'll discuss how to create a lead magnet ebook using Kotobee later in the article, so keep on reading.
5 Best Ways to Generate More Leads Using Ebooks?
Ebooks are a great way to generate more leads for your business. In today's digital age, ebooks provide a great opportunity to capture the attention of potential customers and convert them into leads.
But how do you do it effectively?
Here are 5 of the best ways to generate more leads for your business/blog using ebooks:
#1 Write for Your Target Audience
Writing an ebook can be a great way to not only build your brand but also generate leads and build your email list. In order to make your ebook successful, it is important to keep your target audience in mind. Think about the demographics and interests of your target audience, as well as their needs and wants. Ask yourself: Who are they? What do they need? What do they like to read? What makes them take action?
Once you've identified your target audience, it's time to create a compelling offer in the form of a lead magnet. Your lead magnet, such as an ebook, should offer something valuable that will make your target audience want to subscribe to your website.
#2 Create an Ebook That Offers Valuable Information
When creating an ebook, it's important to think about the value it can offer your potential readers. If your goal is to generate more leads, then it's essential to create an ebook that provides useful information that your readers can take away and put into practice.
When it comes to the type of valuable information your ebook should contain, it all depends on the type of products and services you are offering.
If you are a fitness coach, for example, you could create an ebook that offers practical tips for getting fit and staying in shape. Or, if you are a website developer, you could create an ebook that provides advice on how to create a website from scratch.
It's also important to use the right format for your ebook. You can choose from a variety of formats, such as PDF, ePub, or Kindle. Each format has its own advantages and disadvantages, so it's important to pick the one that best suits your needs.
Also, make sure to include a call-to-action in your ebook, preferably at the end. This could be an invitation to join your social media groups, a link to your website, or anything else that encourages people to take the next step. By providing a clear call to action, you can attract more people to your email list and get more people interested in your products and services.
#3 Use an Attractive Cover for Your Ebook
You may have seen that many popular websites display opt-in forms with an offer, like free ebooks, to encourage site visitors to enter their email addresses to get the freebie.
To make your ebook more effective in generating more leads, you need to pay attention to its cover, because it's the first thing your readers will see when they come across your ebook.
The cover should be creative, unique, and engaging. Moreover, it should also be informative by giving the readers an overview of the book and providing them with some information about the content. This will make it easier for them to make a decision about whether or not to read this book.
There are many popular ebook cover creators that can be used to create an attractive and engaging cover for your ebook. For example, you can use a freemium tool like Canva to create it. It offers lots of free as well as paid templates that can be customized to create unique ebook covers.
#4 Add a Catchy and Engaging Title
As an author, you want to make sure that your ebook is noticed by your target audience and that it stands out from the competition. One of the most important ways to ensure that your ebook is seen is by crafting an effective title.
Your ebook title is one of the first things prospective readers will see; it can be the deciding factor in whether or not they end up reading your book. That's why it has to be catchy, succinct, and accurately reflect what your book is about. It should also be memorable so that it sticks with your readers and they can quickly recall it.
A great title also acts as a hook to draw in readers and make them want to learn more about your ebook.
Your title should also reflect the genre you're targeting. If you're writing a romance novel, for example, make sure that your title sticks out among other romance books. You also need to ensure that readers in that genre will be drawn to it.
#5 Use Opt-in Forms to Offer Ebook to Your Site Visitors
One of the best ways to offer an ebook to your site visitors and generate lots of leads is by using an opt-in form. A study conducted by Sumo revealed that, on average, 2% of unique visitors submit their email addresses through an opt-in form.
Opt-in forms are forms on websites that require visitors to provide their contact details in exchange for something valuable. This could be a discount, free trial, bonus content, or in this case, an ebook. By offering an ebook in exchange for visitors signing up to your mailing list, you can get more leads and increase your customer base.
There are many popular opt-in form builders–such as OptinMonster, Thrive Leads, and OptiMonk,–that can help you quickly build an opt-in form to effectively capture leads and promote your lead magnets. In these tools, you'll find a wide range of features that make creating and customizing opt-in forms easy, including A/B testing, page-level targeting, and other advanced targeting features. These tools also integrate with many popular email marketing services. They also allow you to easily add ebooks as lead magnets to their forms.
How to Create a Lead Magnet Ebook Using Kotobee
In five simple steps, you can create engaging lead-magnet ebooks using the award-winning ebook creator, Kotobee Author. By utilizing the various interactive features it offers, you'll bring your content to life and offer an immersive experience for your readers. Here's how you can get started:
Register for a free Kotobee account.
Create an ebook from scratch or import your content from old PDFs, word documents, or existing online content (like blog articles).
Add interactive features such as audio files, videos, pop-ups, animations, hyperlinks, and mini-apps.
Customize the design and layout of the ebook using the design tools in Kotobee. You can also add your brand identity, including your theme colors and logo.
Export the ebook in one of the available formats (such as PDF, EPUB, web app, Mobi, and much more).
Once you finish exporting your lead magnet ebook, start sharing it on your website, blog, or social media platforms. This will help drive more traffic to it. You can then track its performance using the analytics tools in Kotobee.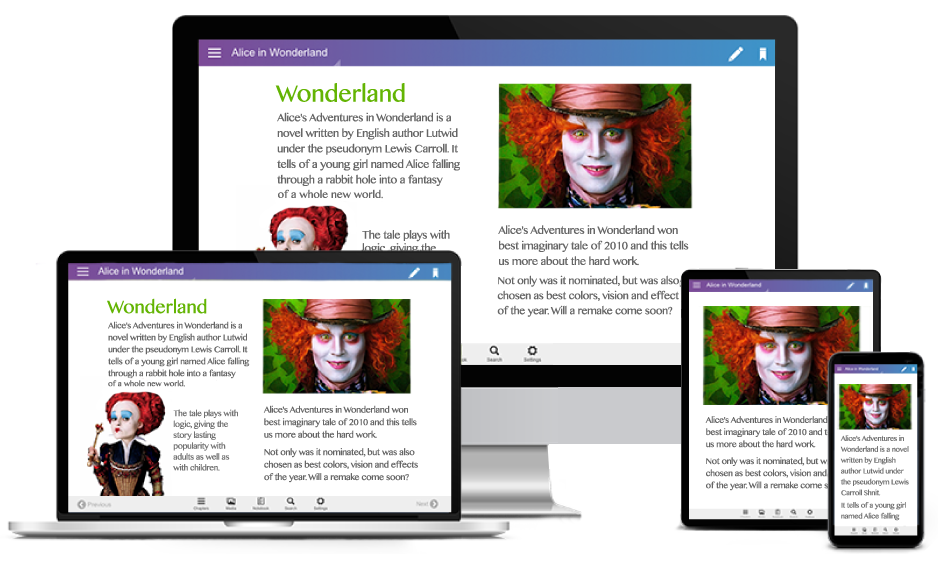 Conclusion
Using ebooks to generate more leads is a great way to drive more traffic and sales to your business. Just remember to create one that offers valuable information to your target audience. And don't forget to follow up with your leads to build relationships and trust.
By following these steps, you can use ebooks to increase your brand awareness, leads, and sales in no time.
.
Read More
Your 6-Step-Guide to Building an Author Website
How to Market a Self-Published Book: Practical Tips for Indie Authors