Self-Publishing on Amazon: Pros and Cons
Amazon has surely changed the game when it comes to self-publishing. Getting your book out there has never been easier. But before taking this step, you might be asking yourself: is this the right path for me? Or should I be going down the traditional publishing path instead?
Well, everything certainly has its perks as well as its downsides. And to help you make up your mind, we are going to look at self-publishing on Amazon pros and cons.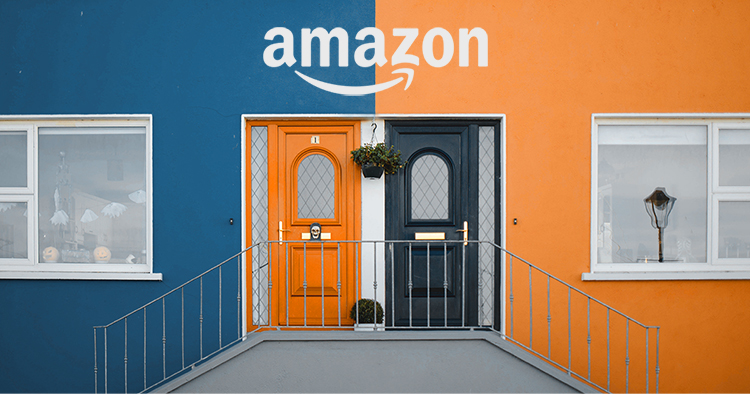 How to Self-Publish on Amazon?
Before we dive into the pros and cons of self-publishing on Amazon, let's first examine what this process is exactly, and why many authors go down that road.
Amazon offers a publishing service called Kindle Direct Publishing (KDP), which allows authors to skip the processes of writing a query letter, finding an agent, and negotiating the terms. Instead, it enables them to get their books out to the public in very little time.
Here's what you need to do after finishing the manuscript:
Create an account on Amazon KDP.
Add a new Kindle ebook.
Write the title and description of your book.
Enter author info.
Verify your publishing rights.
Choose your keywords, categories, age range, book release option, and DRM rights.
Upload your book and book cover.
Select your pricing and royalties.
Hit publish, and your book will appear in the Kindle store within about a day.
What are the Pros of Self-Publishing on Amazon?
As you might have guessed from the self-publishing with Amazon process mentioned above, there are many benefits, the biggest being how fast and easy it is, compared to traditional publishing. So let's look into more details about each of the advantages.
Ease of Use
The most obvious advantage of using KDP is not having to go through the hassle of traditional publishing. There is no rejection from literary agents or publishing houses; there isn't waiting for months to hear back from the publisher. All you need is your manuscript, book cover, and an internet connection to get your book published.
Creative Control
Another perk of using KDP is having full control over the creative part of the process. You get to choose your book content, title, cover design, and even who this book is intended for. There are no gatekeepers to influence or reject your vision for your book. And even though you might need to work with different stakeholders, such as editors and designers, you still have the final say over how you want the book to be.
Quick Production
Getting your book traditionally published is a long process that needs patience and time, but not everyone can afford that. KDP gives you a quick, shortcut to getting your book out to the masses. So instead of waiting for months before your book sees the light, the process of self-publishing on Amazon Kindle takes a few minutes, and then your book will appear in the Kindle store within about a day.
Full Control over the Cost
Now let's talk money for a bit. According to selfpublishing.com, it costs anywhere from $200 to $2500 to publish a book. This includes designing the book cover, formatting, editing, and printing. And while you might still need a book designer and book editor to polish your ebook, the cost of printing is out of the equation. So what you spend on your ebook is really up to you. This means that it's much cheaper to go down the self-publishing road, which isn't at all the case in traditional publishing.
High Royalties
Everyone seems to be talking about the high royalties Amazon offers, and they aren't at all wrong. Usually, the first-time traditionally published author makes about 10% from each sold book; this means that if the book is sold for $10, they'll get only $1. And the royalty rates vary from 7% to 25%, depending on the publishing house. This seems too little given the amount of time and effort put into the writing process.
Amazon, on the other hand, offers royalties that go up to 70%, which isn't bad keeping in mind it's one of the biggest online markets out there. Of course, there are some conditions for getting this high rate, which include pricing the book anywhere from $2.99 to $9.99, selling in certain territories, and, in certain countries, enrolling the book in KDP Select.
Tracking Sales & Quick Earnings
Amazon allows self-published authors to track the sales of their book with real-time reports and the royalties earned for the past 90 days through the Kindle Sales Dashboard. You can also filter the data by the marketplace, eBook or paperback, title, and time period.
And the great thing is, self-publishing Amazon royalties are paid every month through direct deposit, wire transfer, or check. This happens about 60 days after the end of the month in which the sale took place. Compared to the usual 6-months waiting period of traditional publishing, this is a great deal.
Reaching a Wide Audience
Since Amazon is one of the largest online book markets, publishing using KDP means that your book will be available to all Amazon users, which is millions of regular users. It also means that your book can be read by someone in North Africa, while you are sitting in the luxury of your home in the States.
Moreover, you can use Amazon Ads to promote your book to the target readers who are most likely to purchase your book. Amazon also allows you to set a monthly budget for the Ad campaign, and to choose how much to bid per click.
Pre-ordering Option
If you already have a large audience that you want to promote this book to, then this option will definitely benefit you. Amazon allows you to make your ebook available for preorder. This will give you the time you need to market your book, which can be as early as a year before the release date. 
Print-on-Demand Service
Although many authors use KDP to publish their ebooks, you can still have the best of both worlds, the digital and the printed. With this option, Amazon allows the authors to offer a printed version of their book. The cost of printing is then subtracted from the royalties.
Multimedia Content
Another really cool option that comes with self-publishing through Amazon is that you can publish an ebook with audio and video files, as well as clickable links and images. And to make sure that your ebook is compatible with Amazon's requirements and supported features, try validating it with Kindle Previewer before uploading it on Amazon.
What are the Cons of Self-Publishing on Amazon?
While the advantages of self-publishing on Amazon seem great, it is not all roses. There are some downsides that you should consider before going down that road. So if you've reviewed the pros but are still wondering if publishing on kindle is worth it, then you definitely need to take a look at the cons and then make up your mind.
Doing All the Work
Perfection is hard to attain, and it's harder when you are the one doing all the work. Editing and formatting the book, as well as designing the cover and marketing the book can be a daunting process, especially if you don't have the necessary experience. And if you decide to get professionals to help you with that, it might cost a lot of money.
Highly-Competitive Marketplace
The fact that KDP is free and available for anyone makes it a highly-competitive marketplace. This makes it very hard for your ebook to get noticed, and even harder to get those first reviews that help increase your ebook sales. What makes it even harder is that only those who purchased the book can write a review. So you might need to set aside a budget for some Ads that will let people know about your book.
Not Always Getting the 70% Royalties
Now if you decide that the effort and time you put into your book is worth more than the $9.99 limit Amazon puts, then you are not going to get the 70% royalty. Let's not forget that if you did price your book between $2.99 and & $9.99 to get the 70%, you'll still need to pay for any delivery fees in case someone orders the paperback version of your book.
Another thing that you have to keep in mind is that getting high royalties means including your book in KDP Select. This will also affect your revenue as users can borrow the book instead of purchasing it. You will then get paid on a per-page read basis, instead of getting the full book price.
No Paperback Preorders
While people can pre-order your book in its digital form, KDP doesn't allow users to preorder the paperback version. So if you were depending on those pre-release sales for your marketing campaign, it's better not to get your hopes up.
Limited Interactive Content
Interactive ebooks are becoming more and more popular than ever. And while it is true that you can include multimedia files in your ebook, you can't publish an ebook that includes book widgets through Amazon. So if you are creating an ebook with a lot of interactive features, then Amazon isn't the best option.
What Are Some Alternatives to Amazon for Self-Publishing?
If you are still hesitant about self-publishing on Amazon and would like to know what else is out there, then we have got you covered. Thankfully, the internet era we're living in has blessed us with a lot of choices. And even though Amazon is one of the major players when it comes to self-publishing, it is not the only one. You can also self-publish using one of the following platforms:
The famous Barnes & Nobles bookstore chain has its very own self-publishing service, which is "free, fast, and easy-to-use." It also offers tips and tools that help authors with the publishing process.
Kobo is the lead ebook reader in Canada, which means that you can reach a wide audience with your ebook. And just like Amazon, the royalties Kobo offers range from 45% to 70%, depending on the price of the ebook.
Unlike other self-publishing services, Apple Books gives the authors 70% royalties regardless of the price. It also allows authors to offer free books to customers, which isn't available on KDP.
Lulu is a pioneer in the print-on-demand service. The self-publishing process there is also pretty easy and straightforward. All you have to do is go to their website, choose if you want a printed book or an ebook, upload your Epub or PDF file, and you'll have yourself a published book.
This platform is actually an aggregator that has been expanding a lot in the past few years; it has even recently acquired Smashwords, a major ebook store and aggregator. Needless to say, Draft2digital has one of the easiest and fastest self-publishing processes out there. And whether it is an ebook or a paperback, they make sure that it is distributed to all major online retailers, as well as hundreds of storefronts worldwide.
One of the best things about creating and selling your ebook through Kotobee is that it can be done with a few clicks, and you get 100% royalties for your ebook–that's right; no fees deducted. Moreover, Kotobee allows for integrations with different payment services so you can choose whatever meets your requirements. You can also book a live demo to see Kotobee live in action and ask any questions you might have.
Final Thoughts
Self-publishing on Amazon can be a great option for new authors seeking to get themselves established and get some exposure. But it also has some drawbacks that you have to be mindful of. So our advice to you is to do your research, read the fine print, and take your time before deciding what to do.
.
Read More
3 Popular Digital Publishing Outlets for Your Work
Top 10 Tools for Self-Publishing Authors